Written by PAS STAFF | 12 September 2013
DMCC Round 6 was hosted in St. Eustache on August 17, 2013.
Photos by: Jeremy Alan Glover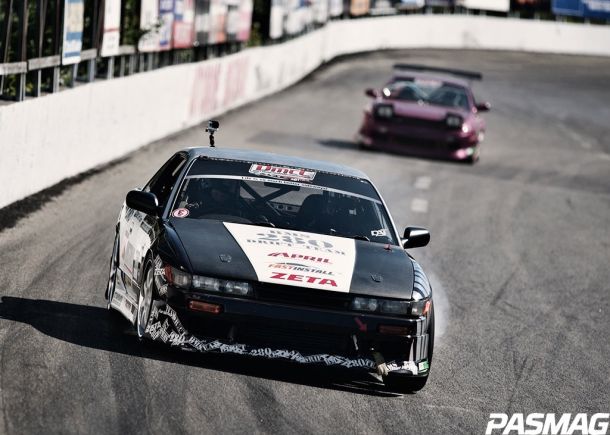 For the 6th round of competition. DMCC was back at the Montmagny race track in Quebec. It is the second time the series comes to this track this season but for the round they would be running a new layout and at night!
For this event it was once again a Top 32 event that combined the top ranked Pro Am drivers to compete with the Pros to make for one big event.
For a 2nd event in a row. Last years champ Marc Landreville was onsite but not competing due to car problems. After having a pretty good start of the season this will hurt his chances to get a 2nd championship.
Practice started off very well. It was super nice out and the drivers were putting down some crazy laps. Mike Pollard was looking very good especially since he had missed a few events as well after having transmission and engine failures. Speaking of mechanical failures a bunch of drivers had their cars let go on them during practice including Tanner Munson who podiumed at the las round. Eric Warnett sufferered a huge crash when him and Alex Blanchette made contact and it sent Eric head first into the wall. Thankfully he was ok as it was a major impact but he car did not fair as well.
Qualifications saw some of the craziest runs of the day. Eric Paradis got the number one spot. Dave Briggs qualified 2nd with Jeff Laflamme in 3rd.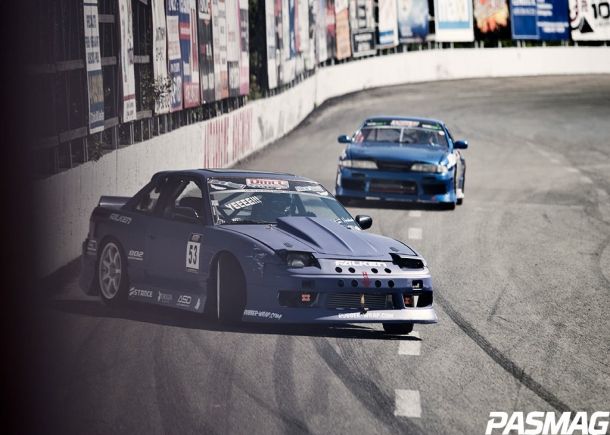 Top 16 saw some epic battles at Mike Pollard faced off against Dave Briggs. On Dave's lead run he ended up running something over on the track that tore through the tire and actually debeaded it sending him way off line and giving Mike enough room to make a pass. Final 4 came down to Mike Pollard. Jeff Laflamme. Mac Lemoine and Fancis Tasse. Mike Pollard took the win against Max Lemoine for the 3rd spot on the podium. Final Battle came down to Jeff Laflamme versus Francis Tasse. Francis Tasse has been a machine this season and he was able to secure his 2nd win of the season increasing his lead in the championship points race.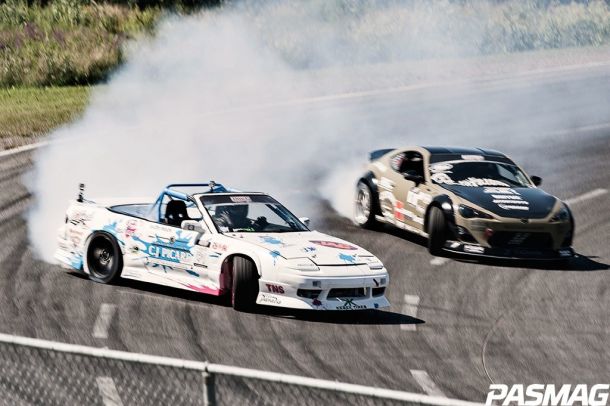 With two more rounds this year there is still plenty action a head. Next round will be back at the St-Croix race track on Labour Day weekend.