Written by Dave Pankew | Photos by Luke Munnell | 10 September 2007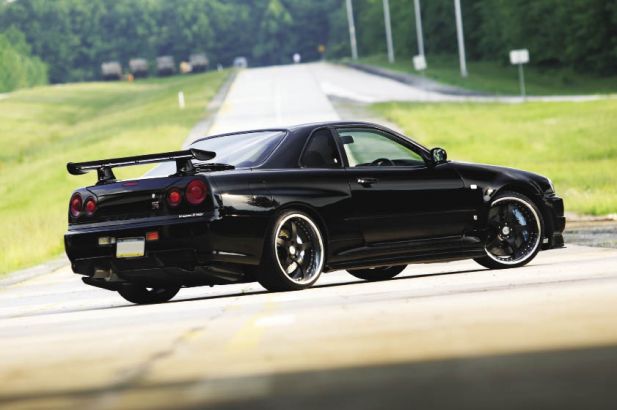 It's always best to retire on top. Nothing is more pitiful than a former shining star trying to make a half-hearted comeback with a series of disappointments. Take for example Roy Jones Jr., the greatest pound-for-pound fighter on the planet ever, so don't try to dispute it. With 47 wins under his belt (err, belts), the man had no competition in his weight class. What does Jones do? He packs on some muscle and goes up a division to heavyweight and lays a beating on John Ruiz only to back down to beat the number one contender Anthony Tarver. But as he chased 50 wins, there came a slew of losses. Jones should have called it a career.
After 29 straight victories, the Skyline GT-R appeared to do no wrong resulting in four years of GT class domination. The wins kept coming in different forms of racing for close to a decade but when the R34 was coming to the end of its production run, the new platform (350Z) just wasn't groundbreaking enough. And praise to the Nissan gods for not badging this a GT-R, it was bad enough the current 350GT (G35 coupe) even wore the legendary Skyline name at all. I mean, they could have rolled with the Silvia name before brutalizing a legend like that.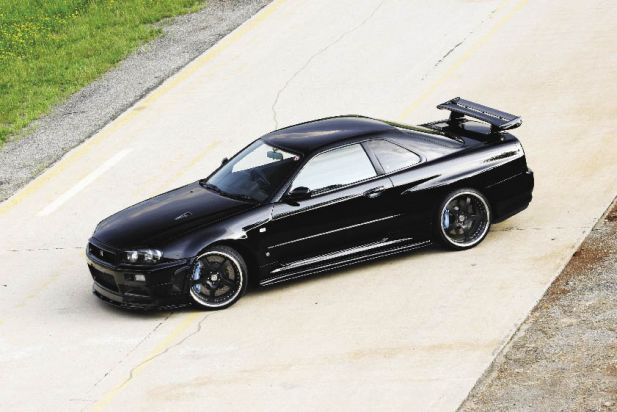 Regardless, the previous platforms had carved out their place in history even though the last revision was less than adequate. Due to public outcry for not retiring the nameplate on top of the game (ie. R34 V-Spec Nür), Nissan cleverly built up hype years ago for the next GT-R almost since the 350GT debuted!
Brad McCoy of Pittsburgh, PA knows a thing or nine about cars. He is both a mechanic and a salesman at a successful dealership and after work, he is still wrenching away on project after project. But what he has built this time might be the last project he will ever touch.
"I built up a crazy 300ZX but the motor was not all that friendly to work on or make big power," admits McCoy. "I do all my own work and I got tired of rebuilding the VG30 and started looking for a different platform." McCoy narrowed down the search to either a Supra or a Skyline, which was no revelation if making serious reliable power is on top of the wish list. Although the Supra and the R33 were around the same price point, McCoy stumbled on this R34 and went temporarily insane. Within one month, he rounded up all available funds, loans, lines of credit and any legal method of getting quick cash together and "pulled the trigger on my dream car," as he puts it.
Now that is good judgment.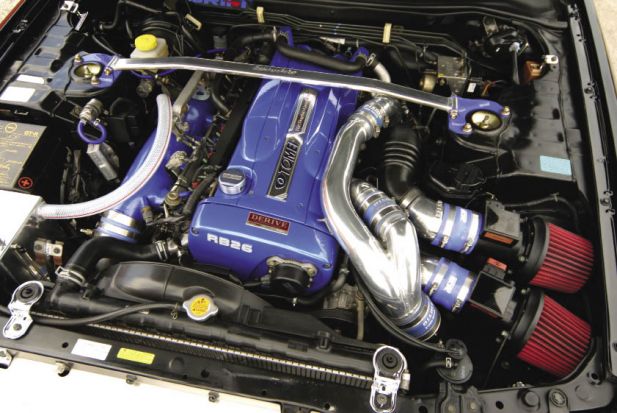 The car came with a list of ticks already pre-installed. As much as the mod bug has hit you, when your Nissan comes with a certified Tomei-built Derive motor, don't mess with it. They are built to exacting specifications and there isn't anyone on this side of the Pacific that is going to offer the same level of RB26 knowledge. Complete with Tomei Poncams and a Tomei ARMS 7660 turbo, the framework was there for power and drive-ability. Beyond the major components are a GReddy fuel system with 720cc injectors and a thick Nismo front-mount connected to polished NISMO hard-pipes. An ARC catch-can and ARC monster rad were added to effectively manage the hot fluids passing through the RB. The exhaust system consists of the VeilSide titanium downpipe combined with an A'PEXi N1 EVO exhaust to punch out a sweet high note.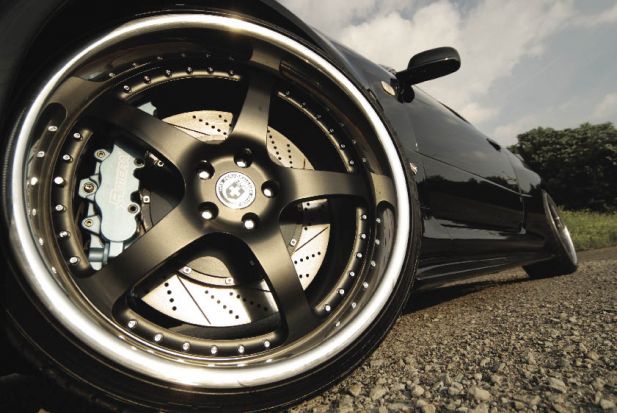 Tuned with a Power FC and only 21psi set on the Blitz SBCiD boost controller, there is plenty of room for expansion. The package is still sort of conservative with only 520whp and a max torque of 480lb/ft to pull the heavyweight from a stop. Not slow by any means but the focus of the project wasn't two billion horsepower either. This is a full-weight daily driver with all of the luxuries one would expect from Grand Touring car.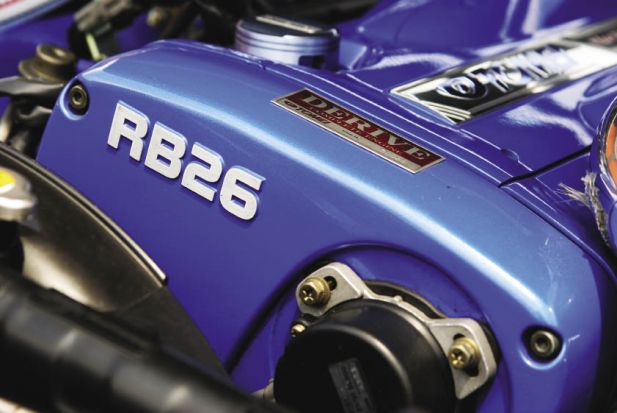 At first glance, it looks like a clean, black V-Spec II but on closer inspection it's clear the shell has gone through a real workout. First, the car was stripped and the paint on the Nismo carbon fibre hood was completely removed. When it was repainted, they left the duct in exposed carbon fibre and used the same treatment to reveal a 'Nismo' logo and stripes. Clear corners and side markers were added to give it that updated feel and the HIDs bring this car up out of the '90s.
As for footwork, this hefty Nissan dances around opponents like a featherweight. Obnoxiously large HRE 545Rs fill up the fender wells with 20- by 10.5-inch sizing and we're still wondering how that's done. Wrapped in Toyo T1R 285/25R20s, we're thinking it has as much contact patch as anything that is legal to drive on the streets. The brakes are a quartet of face-peeling mega-pistons from Rotora. Gripping at the front wheels are 8-piston calipers with 405mm rotors and the rears are what most select for their front applications with a 4-pot / 380mm combo.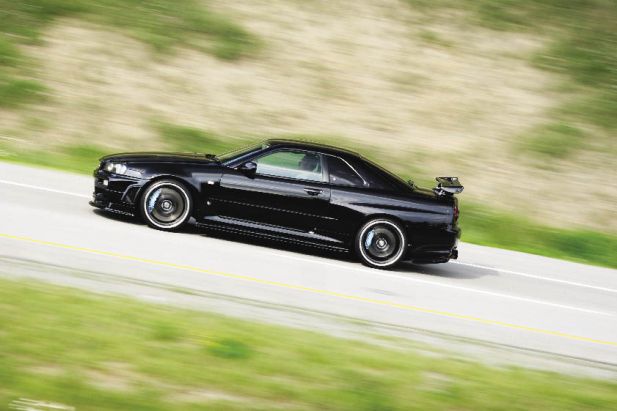 Any GT-R could use a boost in the suspension department. McCoy opted for a solid street / track performer in the TEIN Type Flex coil-overs. The sway from side to side gets the boot courtesy of a pair of Nismo sway bars with hard urethane bushings. GReddy front and rear tie bars stiffen up the aggressive Nissan and we're thinkin' the next mod should be a 10-point weld-in cage! Now that would be one stiff 34.
Crack open the pillar-less door and it's all-Nissan. McCoy's rationale was why touch it? But factory audio… hmm, it always needs something if not complete removal. The factory double-DIN was yanked in favour of a Kenwood DDX-6019 7-inch LCD with hidden CD / DVD slot. Connected to some of the best gear in the business, JL Audio is found everywhere else in the Skyline. Amps, subs and mids all come from the labs at JL Audio.
Dropping every project and scrounging up every last cent to build your dream car? We can't fault McCoy for that. Many of us do it regularly but on this grand a scale, as it's not your everyday endeavour.
THE ESSENTIALS
Owner: Brad McCoy
Location: Pittsburgh, PA
Vehicle: 2002 Nissan Skyline GT-R V-Spec II Nür


ENGINE / PERFORMANCE / DRIVETRAIN
RB26 Tomei Derive crate motor
Tomei PONCAMS
Tomei cam gears
Tomei ARMS 7660 turbo
Nismo front-mount intercooler
Nismo hard-pipe kit
Nismo twin-plate clutch
GReddy 720cc injectors
GReddy billet fuel rail
A'PEX Power FC
A'PEX N1 EVO exhaust
A'PEX intakes
Z32 MAFs
VeilSide titanium downpipe
GRID Dancer ATTESA controller
EXTERIOR
Complete factory re-spray
Nismo carbon fibre hood with exposed logo
Nismo rear diffuser
Nismo front bumper
Clear corners
WHEELS & TIRES
HRE 545R three-piece forged alloys
20- x 10.5-inch
Toyo T1R tires
285/25R20
SUSPENSION & BRAKES
TEIN Type Flex coil-overs
Nismo front and rear sway bars
Nismo urethane bushings
GReddy front and rear sway bars
Rotora 8-piston front calipers with 405mm rotors
Rotora 4-piston rear calipers with 380mm rotors
AUDIO / MULTIMEDIA
Kenwood DDX6019 7-inch LCD
JL Audio Amps
JL Audio Component speakers
JL Audio Subs