03 May 2012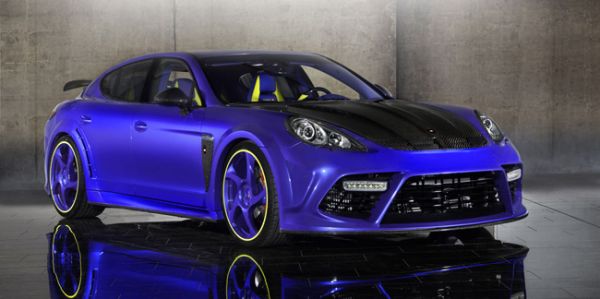 In the word of tuners there are a wide assortment with most falling into the category of "JDM" for the cars that they build which include popular models like the Nissan GT-R, Toyota Supra and the like. In Europe, the tuners are a whole different breed partially due to the high-end clientele and cars produced which include names such as BMW, Audi, Mercedes-Benz, Porsche, Aston Martin, Ferrari and others.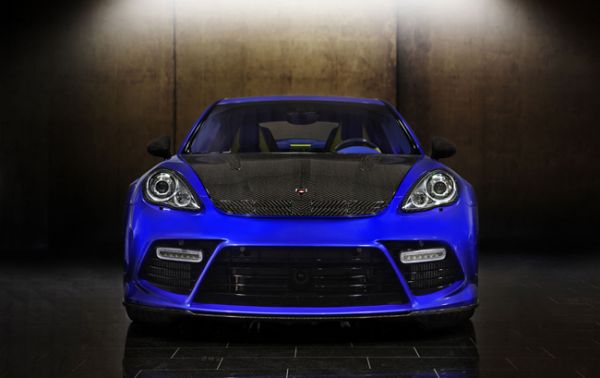 One of these Euro super tuners is MANSORY, based in the neutral country of Switzerland. Mansory has an incredible following for their exclusive radical builds like taking an Aston Martin and reworking each body panel in carbon fiber and this Porsche Panamera is no different. The entire factory aero kit has been tossed aside for a wider piece from MANSORY made entirely of high strength polyurethane (PU-RIM) and Prepreg-Autoclav-Carbon.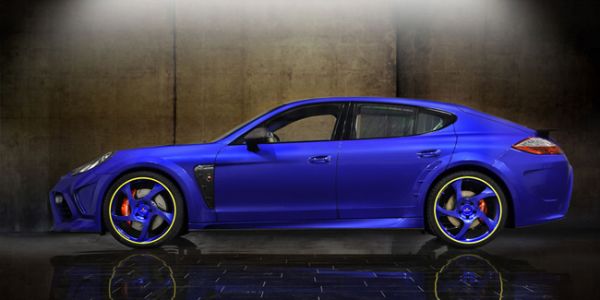 This unique aero designed includes wider front and rear bumpers, fender flares, side skirts and a vented carbon fiber hood. At first, the changes appear to be very subtle until you realize the true nature of this widebody kit which gives the Panamera a more 911 Turbo appeal rather than a stretched out sedan.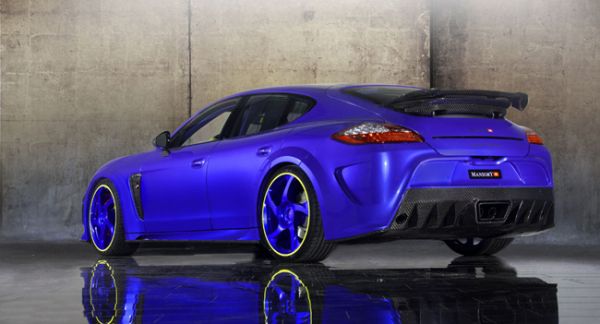 A set of MANSORY 5-spoke 21-inch alloy wheels compliment the speedy look of the modified Panamera, although the colour choice isn't a favorite one – to each their own! Lowering the car 35mm is a MANSORY suspension system for a more hunkered down look while at back, a new sport exhaust system lets the growl out from the Porsche engine.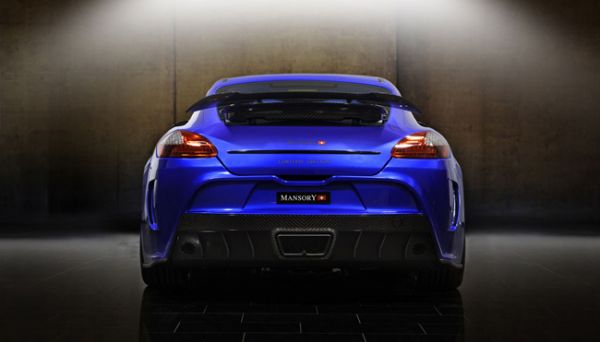 For the interior, MANSORY also offers an assortment of finishes ranging from leather to wood and even carbon fiber (surprise, surprise). The complete package from MANSORY also comes with aluminum pedals and sport steering wheel so it is all business outside the car and in the cockpit.
If in the market to customize one's Panamera, MANSORY is defiantly one brand to look at providing not only the highest quality in product, but also an exclusivity unlike any other in the aftermarket tuning world.