27 August 2015
Tjin Edition. We know them from the Camaros, the Mustangs, the 2014 SEMA-award winning Ford Focus, and the absolutely slammed F-150 featured in the last TRUCKS issue – and perhaps you've even spotted them on their Road-Show tour.
Now they've lowered the boom on Ford's biggest SUV, getting down the old school way with air ride and custom pulled fenders by Unique Fabrication and Josh Freeman – a necessity to fit a giant and gleaming set of Rotiform TMB 24s finished in a unique bronze hand-chosen by Rotiform's own John Whipple.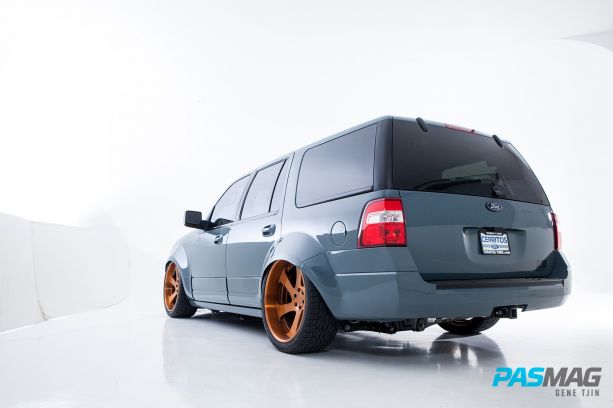 The TMBs match perfectly in color and rarity to the Axalta paint scheme, which covers the exterior in a faded robin's egg blue that leaves us feeling warm, fuzzy, and yes – in love.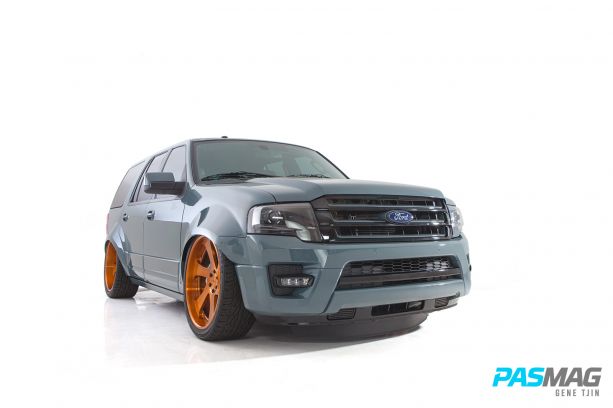 Helping air it down, Tjin called on VIAIR for compressors, Accuair for air management and AirREX for their digital gauges to manage the air pressure in the struts and tank, make this Expedition as much a show-shocker as it is daily driver. Comfort takes precedent as much as style here, but a Vortech charge cooler, side exit MagnaFlow exhaust and six-piston Baer big brake kit makes sure it hits all the performance marks, too.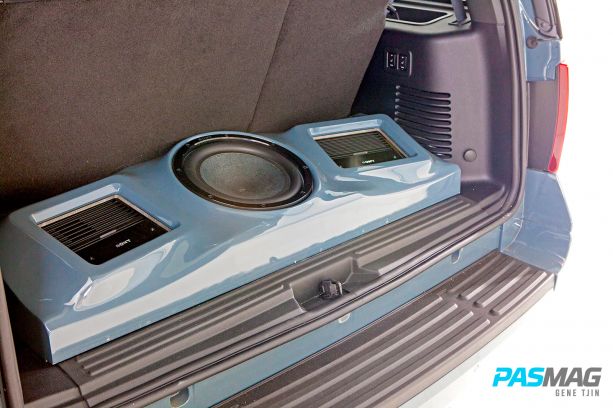 No detail was left unturned and to that end, the Katzkin black leather interior provides ample luxury for listeners of the audiophile-worthy sound system filled with Sony components and Scosche distribution blocks and wiring.
The flawless and intricate workmanship helped the Expedition take home Ford's prestigious SEMA award for Outstanding Achievement in Design.
If you're like us and want to get up close to see just how well a hulking SUV can be transformed, you can catch it on tour with the Tjin Edition RoadShow, coming to a location near you.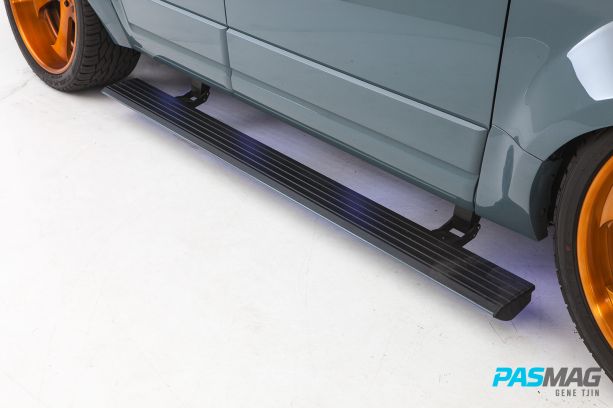 Contributor: Gene Tjin