Written by Micky Slinger. Landon Pharr, Matt Schaffer | 28 February 2018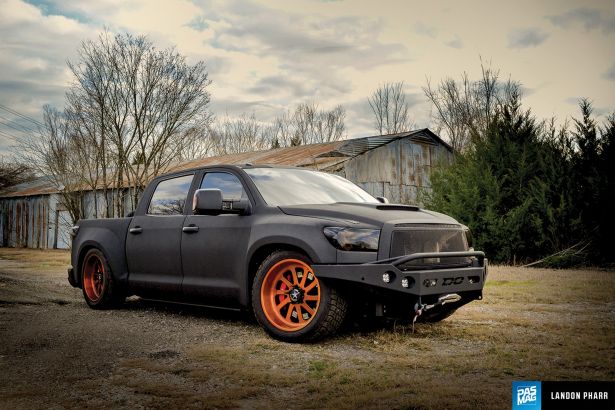 Sure, you've shot around a couple ideas about what kind of vehicle you'd use in an apocalypse scenario, but have you ever built it? Whether it's to bash through zombies or rip around the desert in search of fuel and water, everyone has a specific, hardy dream machine to get them through the toughest of hypothetical situations. As it turns out, there are some people out there who actually put those doomsday plans in motion.
Heavily inspired by a certain outback-marauding 1973 Ford Falcon XB GT "V8 Interceptor," Hoang Le, obviously a very big fan of Mad Max, wanted to bring his desert punk visions to life. Wisely, he chose to bring his base for modification to the talented hands of Chris Pate and crew at Mobile Toys Inc., in College Station, Texas.
Read the full feature in PASMAG Tuning Essentials: Trucks Vol. 8. ORDER YOUR COPY HERE