Written by Micky Slinger. Photography by Rob Robson | 28 May 2018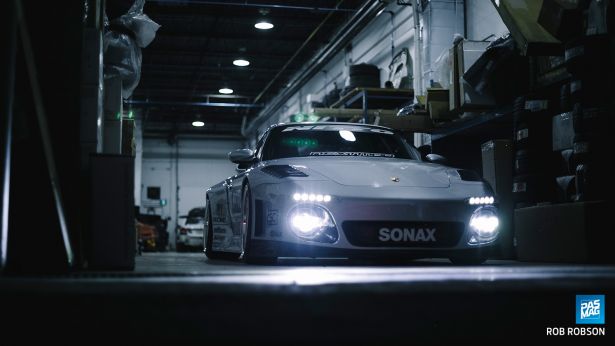 As an automaker with such a storied history, anyone would be remiss to ignore Porsche's legendary line-up of vehicles, but it seems like the world has passed over a key player in the 911 lineage: the 996. Between the controversial "fried egg" headlights and horrifying IMS bearing issues, the 996 has unfortunately become the ugly step-child of the 911 family. To those who can look past the stigma, however, they get one of the last affordable 911s with the performance you'd expect of the car – they're not missing out.
David Chau has never owned a Porsche before, but always had a nagging – a nagging that was satiated by an Audi R8 that he outfitted with a Prior Design kit a couple years ago. That itch wouldn't be left satisfied for long though. Let's be honest; an R8 is more related to a Lambo, even though Audi and Porsche are technically related under the V.A.G. umbrella. The driving experience of a German-built flat-six pounding away behind you in one of the best sportscar platforms ever built is the stuff of gearhead legend, and at the end of 2016, everything would finally fall in place for Chau to become a Porsche owner.
Upon seeing the blue, slant-nosed 997 at SEMA, the hunger for a Porsche returned to Chau, and since many parts are able to be traded between the 997 and 996, theoretically, he could get an older 996 for cheaper and run the same kit. Unfortunately, with the Carrera 4S that Chau would eventually choose, things weren't that easy.
Full feature of David's 2004 Porsche 911 Carrera 4S can be seen in PASMAG Tuning Essentials: Style Book Vol. 5. Click here to order.