Written by Micky Slinger. Photography by Rob Robson | 28 May 2018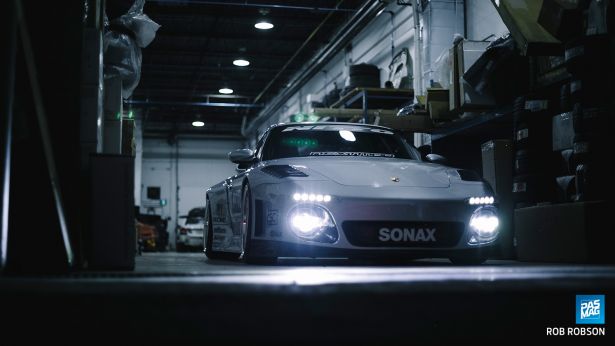 As an automaker with such a storied history, anyone would be remiss to ignore Porsche's legendary line-up of vehicles, but it seems like the world has passed over a key player in the 911 lineage: the 996. Between the controversial "fried egg" headlights and horrifying IMS bearing issues, the 996 has unfortunately become the ugly step-child of the 911 family. To those who can look past the stigma, however, they get one of the last affordable 911s with the performance you'd expect of the car – they're not missing out.
David Chau has never owned a Porsche before, but always had a nagging – a nagging that was satiated by an Audi R8 that he outfitted with a Prior Design kit a couple years ago. That itch wouldn't be left satisfied for long though. Let's be honest; an R8 is more related to a Lambo, even though Audi and Porsche are technically related under the V.A.G. umbrella. The driving experience of a German-built flat-six pounding away behind you in one of the best sportscar platforms ever built is the stuff of gearhead legend, and at the end of 2016, everything would finally fall in place for Chau to become a Porsche owner.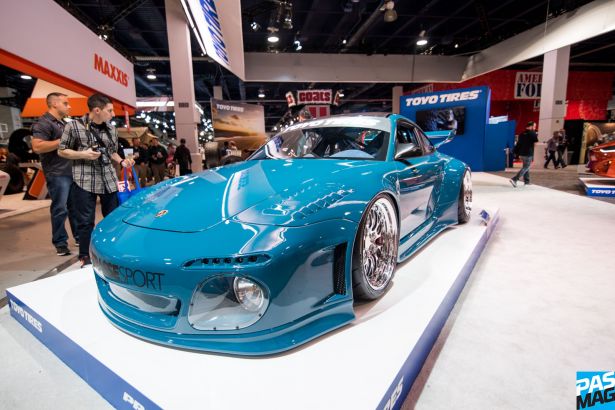 In mid-2016, the first images of a 997 Porsche with a slantnose conversion hit social media from Japan. A firm calling themselves "Old & New" and toting the tag line "Something Different" would remain a viral sensation way beyond the first Old-&-New-equipped Porsche hitting the world stage at Toyo Tires' booth at SEMA 2016. Modelled after Porsche's 930 special order program in the '80s, where a customer could order a "Flachbau" ("flatnose" or "slantnose") front end on their new 911, Old & New integrated the design into a full widebody kit that adds the nostalgic tribute to a newer 911 platform. While the rear end of the kit is similar to the widebody kits we see today, the front end is a full fender replacement, louvered, with a vented front bumper that slants down into two enlarged fog lights that act as the 997's new main light sources. A true blend of old and new.
Upon seeing the blue, slant-nosed 997 at SEMA, the hunger for a Porsche returned to Chau, and since many parts are able to be traded between the 997 and 996, theoretically, he could get an older 996 for cheaper and run the same kit. Unfortunately, with the Carrera 4S that Chau would eventually choose, things weren't that easy.
"The initial platform used for the kit was a 997 C2 narrow-body," Chau explains. "With a 996 C4S, which is the same width as a Turbo, the kit would give a new feel to something that's already wider off the shelf, just a generation earlier."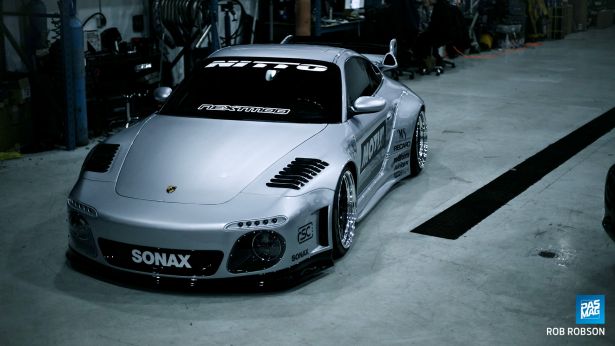 The "new feel" that Chau describes is a lot of custom work to fit a widebody kit meant for a narrower car onto another platform that's much wider, much to the chagrin of David Ng at MS Auto Modify Service. Ng completely reworked the front fenders to fit the 996 C4S, adding carbon fiber to the tips of the louvers and retrofitting the swinging filler door mechanism on the passenger-side fender. Fun fact: If you don't put the extra effort in to retain OEM-like gas cap access, the kit's instructions say to just screw the fuel door down with four screws, which you'd have to unscrew every time you filled up!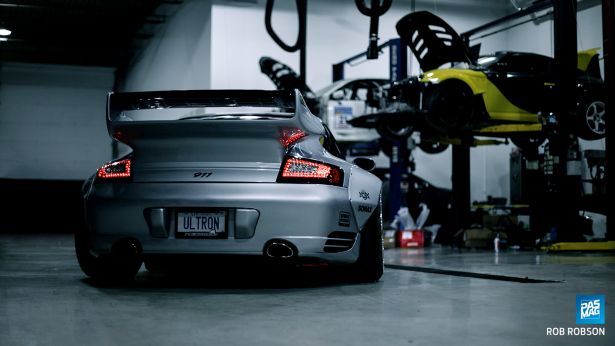 A first-ever on the car, besides being the first in Canada with an Old & New kit and the first 996 equipped with it in North America, is the current wing. The kit for the 997 comes with a unique swan-neck-styled wing, but between the wing not working on the car and Chau not really feeling the vibe, a custom option was decided upon between Chau and Ng. Reminiscent of some RWB work, a double-scooped 993 GT2 wing was grafted onto the back and lifted high enough to work just right with the bodylines of the widened Porsche. The car came with a Techart spoiler initially, so Ng built directly off of it, combining the spoiler with the GT2 wing to create something one-of-a-kind.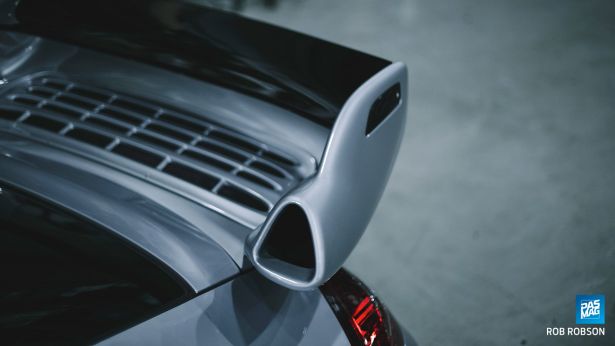 "Even though the car is heavily modified, keeping what was unique about the car to begin with is important to me," says Chau. "I really wanted this to still look like a Porsche, and I think the color and the rear wing are definitely Porsche traits."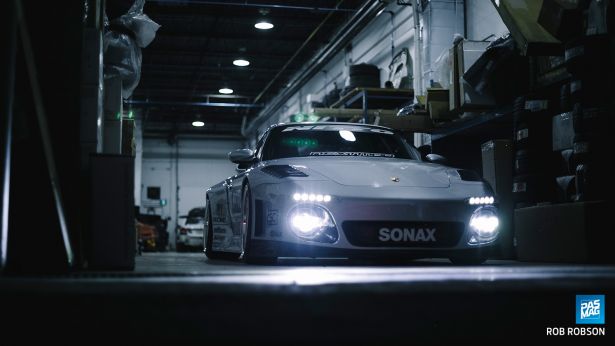 For those of you counting along at home, that's three different Porsches coming together here (996, 930, and 993). That number rises to four if you count the twin 997 radiators from CSF in the engine bay. To compliment, Tubi Style headers and exhaust add a throaty growl to the 3.6-liter engine - a 0.2-liter and 15-horsepower increase to the 996 after 2002.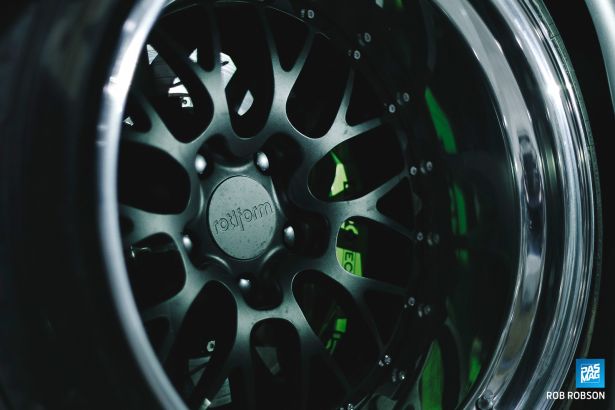 The Old & New fenders lower over custom Rotiform LSR three-piece wheels and capable Nitto Invo tires by way of a full AirRex air suspension system, while bright green powder-coated StopTech six-piston front calipers and four-piston rears peek out behind the black wheel faces. Inside, Recaro Sportster CS seats serve as a much-needed update to the dated Porsche buckets, and an Agency Power half cage, powder-coated the same green as the calipers for a GT3 feel, plays a staggering contrast off of the black and carbon fiber that takes place over the rest of the interior.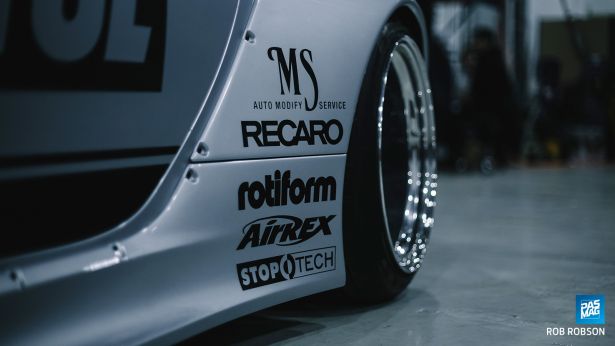 Chau's Porsche also carries a nickname after his favorite Marvel villain: Ultron. Between the silver color and combination of multiple parts to make one ultimate "being," we'd say it's a fitting nametag for this one-off creation. And there are still more parts to come, with talk of a supercharger and more custom touches being added to the mix in the near future.
"I'm not done with this car," Chau says, promisingly. "There is still much more to come."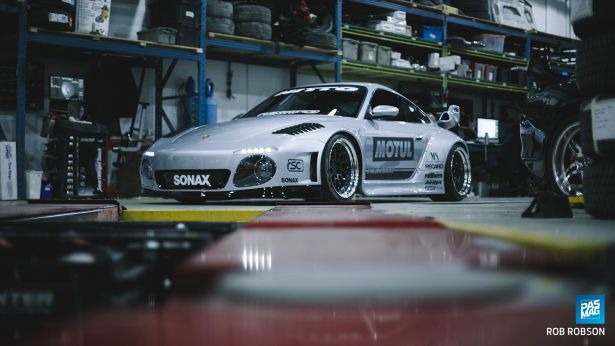 ESSENTIALS
Vehicle: 2004 Porsche 911 Carrera 4S
Owner: David Chau
Location: Toronto, ON
Built by: MS Auto Modify Service, Nextmod
Engine: Porsche 6ZYL 3.6L H-6
Horsepower: 320 hp
Torque: 273 lb-ft
ENGINE
Evoms Carrera V-Flow air intake
CSF aluminum Porsche 997 radiators (2)
EXHAUST
Tubi Style (headers, exhaust system)
DRIVETRAIN
Exedy clutch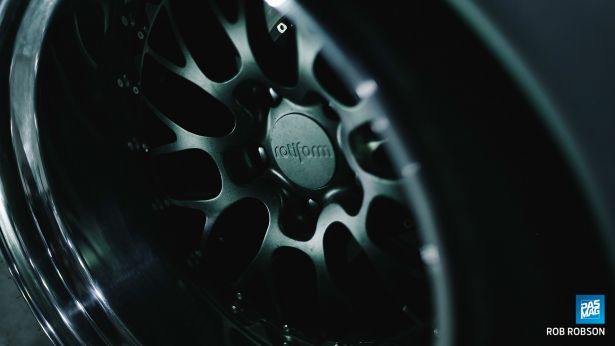 WHEELS / TIRES / BRAKES
Rotiform LSR three-piece wheels – 19x9.5 (f), 19x 10.5 (r)
Nitto Invo tires – 235/30 R19 (f), 305/30 R19 (r)
Stoptech (ST60 6-piston calipers (f), ST40 4-piston calipers (r), slotted 2-piece rotors)
Goodridge braided brake lines
Motul DOT 5.1 brake fluid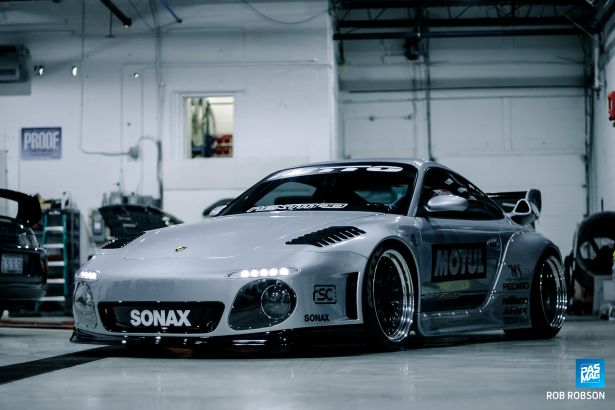 CHASSIS / SUSPENSION
AirRex (air suspension, V2 management, air tank, dual air pumps)
Eibach sway bars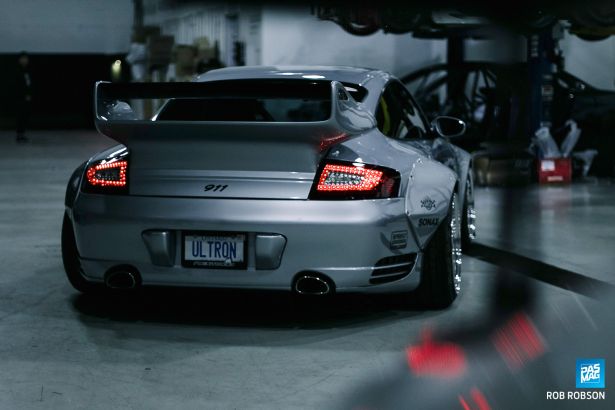 EXTERIOR
MS Auto Modify Service bodywork
Old & New slantnose widebody kit (customized to fit 996)
Techart rear spats
Downforce rear diffuser
Custom carbon fiber fender fins
Porsche 993 GT2 spoiler (customized to fit)
LED (6-inch headlamps, taillights)
Nextmod vinyl graphics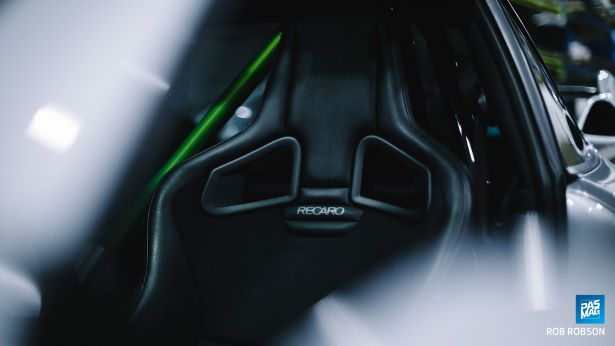 INTERIOR
DCT Motorsports T96 flat-bottom steering wheel
Recaro Sportster CS seats
Agency Power half cage
RSC Labs Nano dashcam
Carbon fiber (air vents, door handles)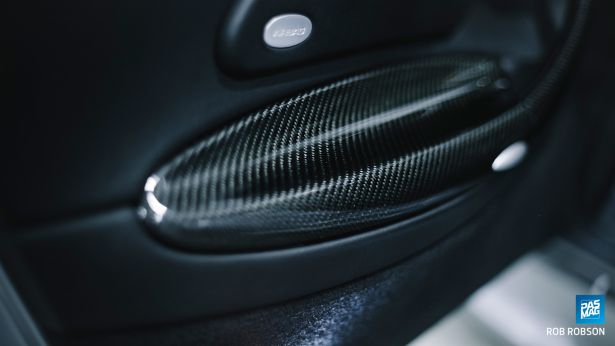 MOBILE ELECTRONICS
Alpine (head unit, 5-channel amplifier)
JL Audio subwoofer
SPONSORS
Nitto Tires, Motul, Sonax, RSC Labs
Full feature of David's 2004 Porsche 911 Carrera 4S can be seen in PASMAG Tuning Essentials: Style Book Vol. 5. Click here to order.