Written by Dave Pankew Photos By: JP Kongas | 18 August 2010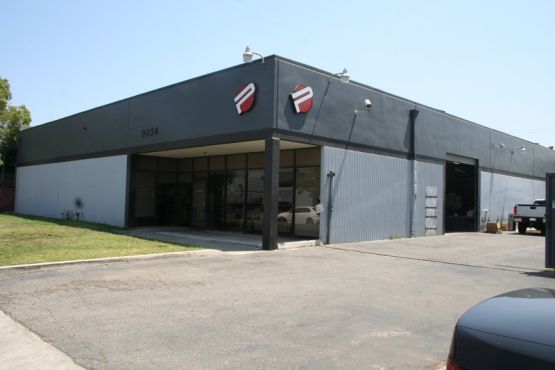 When it comes to Import parts manufacturers and building parts right here in the good ol' USA one name surprises the average tuner - Password: JDM. Located in Southern California, the company is growing rapidly, while keeping the outsourcing to a minimum. Don't be misled by the name, Password: JDM is not a Japanese company but at the same time, they don't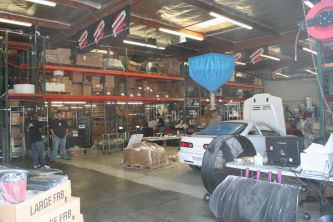 manufacturer everything over seas. Rather the Password:JDM had built their reputation on designing and building high quality parts for import cars but keep the jobs in America.
The company, has a cult-like following in the Honda crowd but have branched out to included other hot platforms. When it comes Honda and Acura products they have a multitude of carbon, dry carbon and carbon Kevlar accessories. They have been doing it for years since they branched out from only selling rare JDM motorsets. Gradually they included some more hot platforms such as the EVO X and GT-R to cater to the market. As their marketshare grew in those categories, so did the business and they realized the market was ripe to head into the 2-wheel arena with the Honda Ruckus Scooter. If you don't live in LA, you might not understand the popularity of the Ruckus but the quirky tune frame scooter is highly customizable and many tuners do engine swaps on them.
Password:JDM has further branched out to included high-end marques line of products called Tecnocraft. They feature parts for Lamborghinis and BMWs because of the popularity to modify these cars but with few low-cost options. What began a merely an idea two years ago has resulted in several stunning air intakes and aero parts for high-end cars. Password:JDM started off modest but now has the technology and the brand strength to produce stunning quality parts for luxury and exotic cars at fraction of what you would pay for a European competitors part.
We wanted to see where all of the magic was produced and headed out to their facility in Pico Rivera, CA. Housed in a very non-descript building with only the trademark "P" on the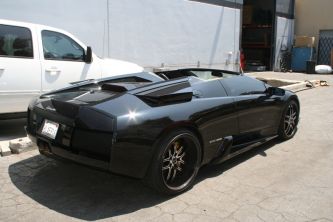 building, they maintain a low-profile to not attract the wrong attention. The yard is fenced in and included several interesting vehicles past and present. First there was the owners personal Veilside Fortune NSX which has been under construction since we can remember and a mint DC5 Honda Integra from Japan. Another interesting ride was the EVO X wrapped in Wraptivo vinyl by RJ DeVera and finally a stunning murdered out Lamborghini Murcielago roadster. An eclectic group of cars to some but totally makes sense.
Inside we see literally everything housed under one roof. In an era where there is loads of outsource and work send over seas, Password:JDM was a welcome change. We saw: designers, engineers and fabricators all pumping out the latest products for the aftermarket. And we saw no common wet carbon fiber but real dry carbon fiber to the exacting tolerances one would expect to see on parts costing much more. To accomplish this Password:JDM has invested heavily in their own autoclave to shape these parts on site and finish them right on the premises for a long-lasting fit and finish.
Then the various Aluminum goodies were being run on HAAS 5-axis CNC-milling machines and CNC-pip benders. There are also several lathes, drill presses, band saws and a TIG welding station to take care of any parts to join. Finally, parts are polished and finished in house before being packaged up and shipped out for sale. We saw several cars having prototype parts being made for them including the EVO X, Integra and the GT-R.

When it comes to keeping the jobs here at home, the guys over at Password:JDM are doing their part. When it comes to high-end parts and dry carbon aero that is reasonably priced it is tough to find Password:JDM some competition. Plus their speed to market with new parts is incredible. We recall seeing dry carbon parts coming out for the GT-R while some owners were still waiting on delivery of their new Nissans.
Source:
Password:JDM
Performance Parts & Dry Carbon
www.passwordjdm.com