Written by Dave Pankew Photos By: Mark Pereira | 17 August 2010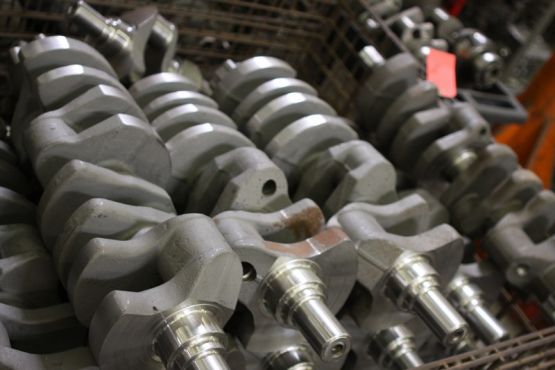 There aren't too many domestic parts manufacturers that successfully made the cross over to Sport Compact during the last decade. Some had decent success like Edelbrock, K&N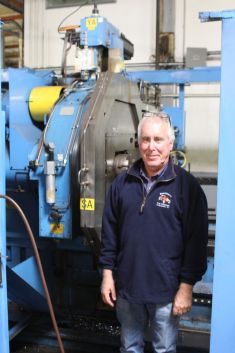 Filters and Comp Cams but for every success story there were companies that got served. Many of them only brought out a handful of products and left it at that. However, one company continues to push into new markets and develop new technologies that work for those engines.
Scat Enterprises is based in the hub of all things automotive – Southern California. Straight outta Redondo Beach, Scat has been in existence for nearly five decades. Entrepreneur Tom Lieb began his quest of developing an innovative and well-respected aftermarket parts company back in 1964 and his sons continue on the quest today. It all began as a low-production output for the emerging hot-rodder sub-culture, the popularity of Muscle Car exploded over the following years and SCAT grew to a sizable operation that even survived the early 1970's oil crisis.
As anyone in the company will tell your, the secret to their success is twofold. First, they pride themselves in elite customer service and secondly is their constant innovation of their product. As SCAT says, the "Customer is King" and that mantra is carried over into everything they do. They listen to the customer demands, develop features and technology the customer wants and constantly improve their level of service and after-care when the product is sold. That goes for end users from the guy doing up an engine in his garage all that way on up to their elite corporate clientele such as GM, Ford and Chrysler.
Their manufacturing capability can support both the aftermarket and the OEMs with ample space and the technology to become a leader. At their 42,000 sq.ft. Redondo Beach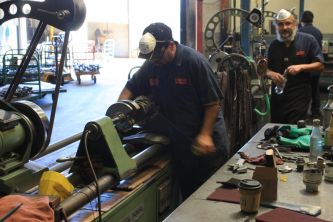 manufacturing facility, the company boasts over 70 major pieces of equipment, from 5-axis CNC-machining stations to honing machines, crankshaft grinders and polishing machines, which all amount to a highly automated manufacturing process. Post-fabrication, all SCAT parts are checked using exacting measuring devices and micro-polished where needed.
Although their line of products is constantly expanding their bread and butter continues to be their stout crankshafts. They can be ordered in either: billet, forged or cast and for a variety of domestic and import applications as well as exotics such as Porsche and Ferrari. Along with a variety of off the shelf cranks, custom specs can be given and literally anything is possible with their machined billet cranks. From there, all cranks are both heat-treated and Nitrided for added strength under extreme loads. As CEO Tom Lieb says, "if a crank is not heat-treated and Nitrided then it isn't a race crank but just one for an everyday driver." Each crank is handled by skilled craftsman where they ar4e inspected and micro-polished to ensure that every part that goes out the door meets their exacting tolerances and standards.
Since SCAT manufactures connecting rods as well and they also supply a complete rotating assembly for the discerning engine builder. The SCAT I-Beam or H-Beam rods are paired with your choice of pistons from: JE, Mahle, Ross, KB, Diamond and Probe. Rings from Total Seal or Mahle are supplied and the entire assembly is measured weighed for a perfectly balanced system for the customer. The forged rods from SCAT meet the same demanding standards and are offered in a number of different styles for many Domestics, Imports and Exotics.
With SCAT products, you not only get outstanding parts for your motor but the knowledge of almost 50 years of experience. SCAT has been involved in all forms of motorsport and the tour of the factory only reaffirms how much care and attention goes into each piece. Everything that is ready to package up is measured to specifications on extremely accurate meters to give it the stamp of approval. Putting together an engine the wrong way can be costly and devastating but by picking the right partners you can sleep well at night know the internals are going to perform run after run.
Source:
SCAT Enterprises
Engine Internals
www.scatenterprises.com