09 August 2011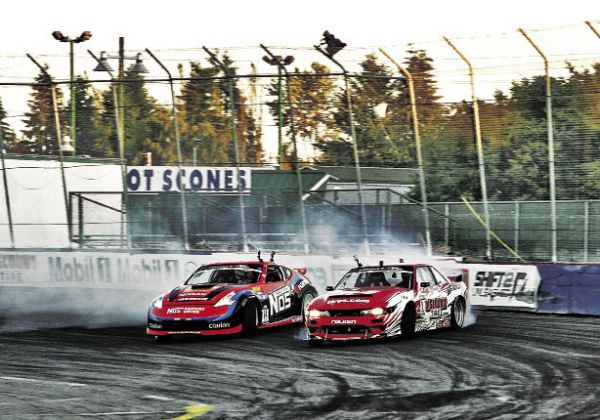 As the Formula D Season progresses, several smaller story lines continue to develop at each stop. Unfortunately, with the limits of print coverage, we can't always fit them into our story. This is a rare opportunity to showcase some of the smaller story lines that have evolved over the season.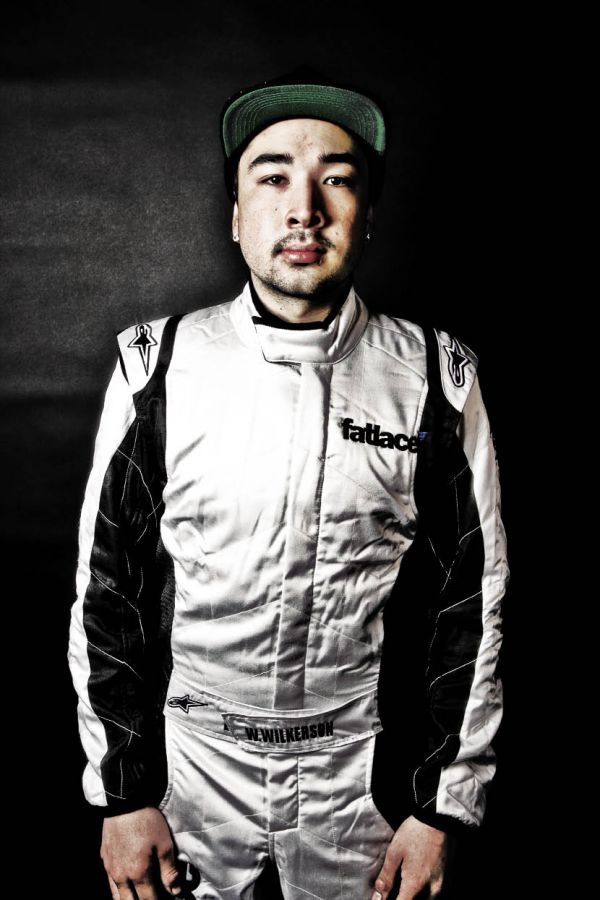 Tires.com Triple Crown
The Tires.com Triple Crown is a 3-event shootout comprised of the rounds at Atlanta, Seattle, and Irwindale. The driver who scores the highest at these three rounds combined is awarded a special Triple Crown trophy along with a check for $10,000. Past winners include Chris Forsberg in 2007 and 2009, Rhys Millen in 2008, and Tanner Foust in 2010. This year, Dai Yoshihara has won the first 2 events in the Triple Crown, giving him a commanding lead over Chris Forsberg and Darren McNamara. A Discount Tire driver has never won the Triple Crown, so Dai will be looking to keep the award in-house at the final event at Irwindale.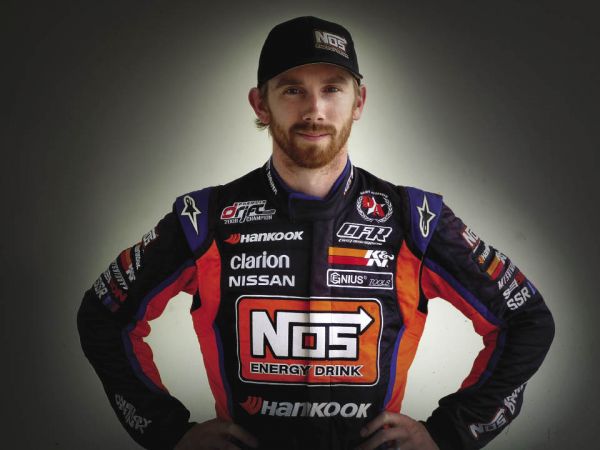 Tires.com Triple Crown standings - Event 2 of 3
1. Daijiro Yoshihara – Discount Tires Falken S13 - 212 Points
2. Chris Forsberg – NOS Energy Drink Hankook Tire Nissan 370Z – 153 Points
3. Darren McNamara – Falken Tire Saturn Sky – 144.5 Points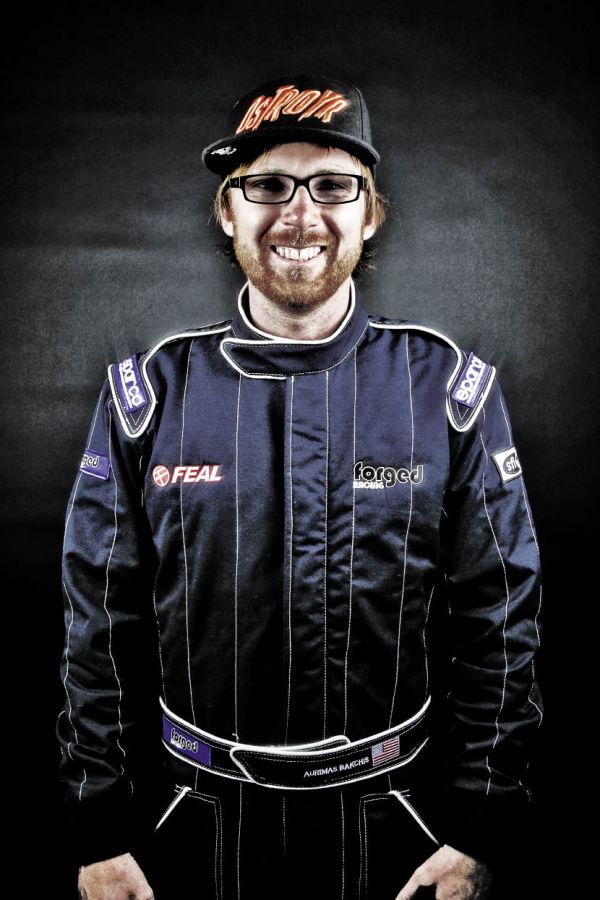 Tire-to-weight Rule
In an effort to contain the grip-to-weight ratio of Formula D cars, the sanctioning body instituted a tire-to-weight rule at the beginning of the year. After monitoring the weights and grip levels thru the season, FD decided to drop the maximum weights 200 lbs across the board. Tire width is measured by the actual width of the contact patch as the tire meets the asphalt on the ground in competition trim, with the driver in the car, using a specially-designed tool which is available to the teams for a small fee. Prior to the Seattle round, each car was weighed and tire widths were checked thru the entirety of the event, ensuring all cars were within the new spec. Some cars had to add weight between rounds to meet the new minimums, but all cars were found to be within compliance at the event. This ratio will be monitored closely, with further revisions expected between the 2011 and 2012 season.
2000 lbs to 2099 lbs = maximum 195 mm tire
2100 lbs to 2199 lbs = maximum 205 mm tire
2200 lbs to 2299 lbs = maximum 215 mm tire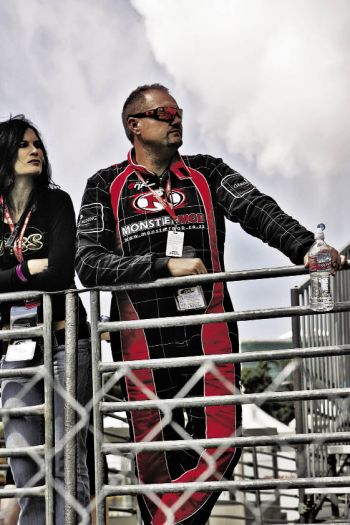 2300 lbs to 2399 lbs = maximum 225 mm tire
2400 lbs to 2499 lbs = maximum 235 mm tire
2500 lbs to 2599 lbs = maximum 245 mm tire
2600 lbs to 2699 lbs = maximum 255 mm tire
2700 lbs to 2799 lbs = maximum 265 mm tire
2800 lbs to 2899 lbs = maximum 275 mm tire
2900 lbs to 2999 lbs = maximum 285 mm tire
3000 lbs to 3099 lbs = maximum 295 mm tire
3100 lbs to 3199 lbs = maximum 305 mm tire
3200 lbs to 3299 lbs = maximum 315 mm tire
Rookie of the Year
As we highlighted in our previous issue, the rookie of the year award is highly contest and one of the most elite awards handed out at the end of each season. Past rookies have gone on to become a major influence on the series, with 2006 ROTY Ryan Tuerck contending for the championship nearly every year, and 2007 ROTY Darren McNamara currently in the chase for the championship. After the Seattle round, Odi Bakchis narrowly passed Walker Wilkerson for the lead of the trophy, although both drivers are still not out of reach for South African champion Otto Graven. Graven showed up to Seattle with a new motor (Chevy LS-based V8) and a new paint scheme honoring his home country of South Africa, and will be looking to make an impact on the final 2 events of the season.
1 – Odi Bakchis – 185.50 points
2 – Walker Wilkerson – 185 Points
3 – Otto Graven – 158.75 points
FD drivers take to Rally-X and X Games
The current generation of FD fan is likely more of a fan of ESPN's X Games franchise than any other motorsport. In the 17th year, of competition, X Games Rally enjoyed their 6th year of competition amongst several X Games veterans. Names like Travis Pastrana, Brian Deegan, and Dave Mirra are some of the most decorated athletes in X games history, but former and current Formula D athletes are competing with the best of them. Last year, FD champ Tanner Foust won both rally events, although he would muster a single silver medal this year. Rhys Millen sat out the NJ round of Formula D, his first missed event since Formula D was formed in 2004, to earn his spot in X games by competing in the Pikes Peak round of the Global RallyX series. Millen earned his X games invite, but failed to make the podium in his Hyundai Velostar. Several drivers including Vaughn Gittin Jr, Freddy Aasbo, Dai Yoshihara, Chris Forsberg, Ryan Tuerck, Tyler McQuarrie, and others were on hand at X Games to check out the competition and chat with potential sponsors about driving a Rally X cars in the coming years. Expect several familiar names to fill the X games roster in coming years.
Aasbo switches to black wheels, heats up debate
With so much emphasis on style, drifting is one of the few motorsports where small changes like wheel color can cause a major stir. Midway thru the season, Freddy Aasbo switched from white wheels to black wheels on his Need for Speed Scion tC, and heated up a debate about how the sport is judged. Several drivers feel that bright colored wheels exaggerate steering and e-brake corrections, and with Aasbo's podium finish in his first event with black wheels, several other drivers have debated switching to darker wheels. Although there is currently no rule about wheel color, one may be looming in the near future.