18 October 2011
Page 2 of 2
Midwest Drift Union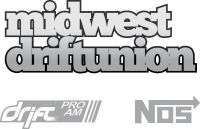 Region: Midwest
Tracks utilized: Sportsdrome Speedway (Jefferson, IN), Autocity Speedway (Clio, MI), Lucas Oil Raceway (Indianapolis, IN), Nashville Super Speedway (Nashville, TN), Kilkare Speedway (Xenia, OH)
Website: www.mdudrift.com
Alumni: Mike Skudlarek, Mike Feiock
Although the Midwest isn't known as a drifting mecca, the region has been growing in the quality and quantity of events over the past several years. Last year's FD ProAm Nationals at Irwindale featured a handful of Midwest drivers, showing that the region has a slew of drivers who are willing to dedicate the time and resources to competing at the top level. Look for more influence from this region in the coming years.
Current top drivers:
Brian Peter, Bill "Highlife" Cook, Cody Tobe, Kris Hackensen, Nick Thomas
Streetwise Drift
Region: Southeast
Tracks utilized: Virginia International Raceway, Road Atlanta, Palm Beach Raceway, Charlotte Speedway
Website: www.streetwisedrift.com
Alumni: Jodin Lejeune, Doug VanDenBrink
The Southeast region has fielded several Formula D teams in the past, although none are currently competing in the series. Streetwise partnered with FD to operate ProAm events at both of the Southeast stops this year (Round 2 in Atlanta and Round 3 in West Palm Beach, FL). Streetwise staff has more than 20 years combined experience throwing grassroots motorsports events.
Current top drivers:
Chris Ward, Pat Goodin, Jeremy Lowe, Doug Vandenbrink, Ryan Kaufman.
Thunder Drift

Region: Norcal
Tracks utilized: Thunderhill Raceway (Willows, CA)
Website: www.thunderdrift.com
Alumni: Ryan Kado, Luke Lonberger
ThunderDrift is one of the only ProAm affiliates which has been an affiliate since the ProAm inception in 2006, holding nearly an event a month over the past 5 years. ThunderDrift also operates the Norcal Drift Academy, an instructional academy for drivers to learn to drift with the Thunderdrift instructors. Nearly all of the Thunderhill staff is involved with Formula D as a driver, mechanic, or media, providing new drivers a bevy of information and insight into how the 'big show' operates.
Current top drivers:
Jason Bostrom, Gabe Stone, Josh Kravitz, Julian Jacobs, Marcus Fry
VegasDrift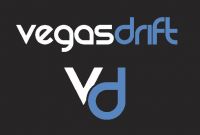 Region: Southwest
Tracks utilized: Las Vegas Motor Speedway, Nellis Air Force Base (Las Vegas, NV)
Website: www.vegasdrift.com
Alumni: Tommy Suell, Odi Bakchis
Vegas Drift has evolved from throwing grassroots drifting events in Casino parking lots to utilizing some of the best facilities in the SW region. Vegas Drift alum Tommy Suell paved the way for ProAm drivers to obtain non-endemic sponsorships and compete in Formula D thru his partnership with Alligiant Air, and is still an active Vegas Drift staff member. Formula D judging alumni Ernie Fixmer is also a staple of the Vegas Drift staff, giving the drivers one of the most experienced judging panels in the ProAm ranks.
Current Top Drivers:
George Marstanovic, Josh Guild, Corey Hosford, Mauricio Ornelas, Brandon Patterson, Danny George