28 February 2012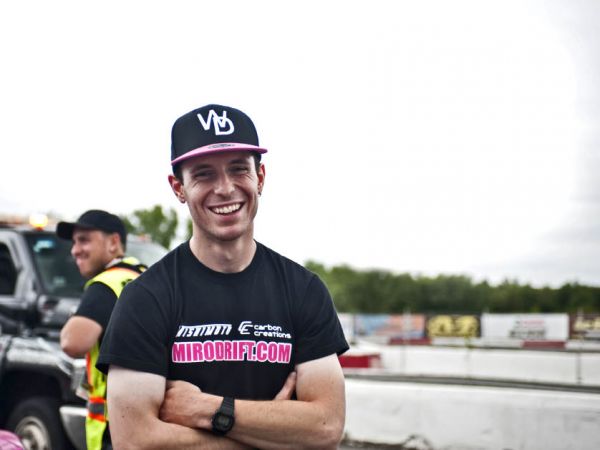 The Man:
Name: Miro Ovcharik
Age: 24
Hometown: Leonia, NJ
Nationality: Ukrainian
Language: English, Russian
Occupation: Software Developer
The Machine:
Car Number: 02
Car: 1992 Nissan 240SX
Color: Pink
Engine: GM Performance Parts LS3 With GM "Hot Cam"
Horsepower: 480
---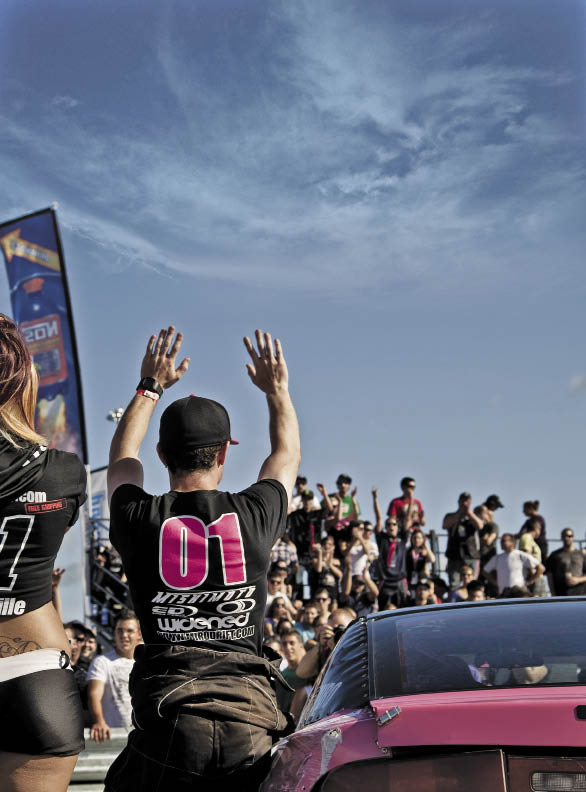 We recently sat down with 2011 DMCC Champion Miro Ovcharik as he reflected on the challenges and highlights of his journey to the top podium. Miro's passion for racing can be traced back to his earliest childhood memories. Like a lot of us drifting junkies, he got hooked on the sport by playing the Need for Speed Underground video game and watching the US-based drifting race series, Formula D.
The Interview:
How was your first full season in DMCC?
It was awesome! The competition was great, and it was fun traveling with the same people and seeing familiar faces at every round. I definitely felt like I was part of the family by the end of the year. As far as results, it was an amazing year with five podiums and three wins out of the seven events. It blows my mind that I was able to do that this year. I'm very grateful for the amazing season and thankful to my crew for helping me get there!
What were your best moments in the series?
My best moment of the year was winning Round Six, Canada vs. USA, at St. Eustache. It seemed like nothing was going right that weekend. I was struggling in practice and couldn't figure out the track very well. Then, I screwed up my first qualifying lap, and then my second qualifying lap was rained out! Ha-ha! So I basically qualified last, but once the main competition got started, I kept getting better and better fighting my way through the ladder, and before I knew it, I was in the finals with Marc Landreville!  Marc was the guy to beat that weekend, but I ended up doing probably the best chase run of my life, and I won! It was an amazing feeling to win after struggling so much all weekend. The $7,500 paycheck was nice, too!
Who did you like competing against the most?
That's a tough question. I had a lot of great battles with the top drivers of the series, but Dave Briggs was probably the guy I enjoyed battling most. He drives hard every time and doesn't play any games on the start line or during the battles. His crew is also super professional and knows how to set up his car, so it's always a challenge going up against him. But most importantly, he shows a lot of sportsmanship, and I know that no matter what happens, we can laugh about it together afterwards and not hold any grudges.
Who was the hardest driver to battle this season?
The hardest battle was against Tanner Munson at the last round in ICAR. His driving has gotten much more consistent throughout the year, and he didn't make any mistakes in this battle. His father is on top of setting up the car, and they always have one of the fastest cars on any given weekend. I drove as hard as I could, and we ended up going one-more-time twice! We were both right on the edge scraping the wall and drifting door-to-door! He ended up edging me out and taking the win, but I had no regrets. It felt great to push myself and drive as hard as possible.
What was your most favorite DMCC track?
My favorite track was definitely Montmagny. It's wide open, fast, and has a pretty grippy surface, so you can really floor it through the corners and use the full power of the car. The fans there are also crazy and bring a lot of energy to the competition!
What are your plans for 2012?
I'm planning to drive in Formula Drift. [In 2011], I tried to do as many competitions as possible to improve my driving and get a better understanding of how to set up the car. With the success in DMCC and top finishes in US series like XDC and HTL Pro-Am, I feel like I'm ready to jump into FD and start competing with the top drivers in the world.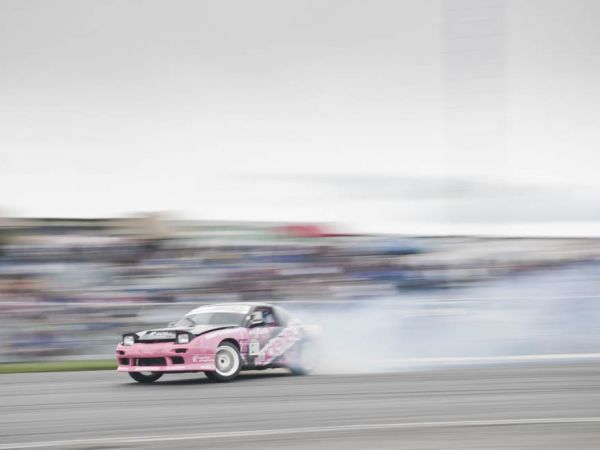 Are you changing your car for next season?
I'm building a new S13 240SX chassis because the current chassis is bent from a big crash I had earlier in the year in XDC Florida. Almost all of the parts will be the same as the current car, but you can expect a different color and a whole new look.
Any people you'd like to thank?
I have to thank all my sponsors: Mishimoto for the cooling system on my car, Carbon Creations for the hood, Extreme Dimensions for the DuraFlex bodywork, Widened Clothing for the custom team clothing and fan merchandise, Serious Graphix, Elite JDM, and Slidewayz Motorsports. I also have to thank my crew, Kevin Darwish, Cedric Mallette, and Jf Bonami. The success I had would not have been possible without them.
Did you set out to win the championship or did it just happen?
It just happened. I never really thought about the championship all year.  I came to DMCC to learn and compete with top drivers. I just drove as hard as I could in each round and luckily had a lot of good finishes. Only after winning Round Six, I started thinking, "Wow, I might actually win the DMCC championship!"  It is great to be the 2011 champion, but the goal all year was just to drive as hard as possible, put on the best show for the fans, and try to win every round!