25 May 2012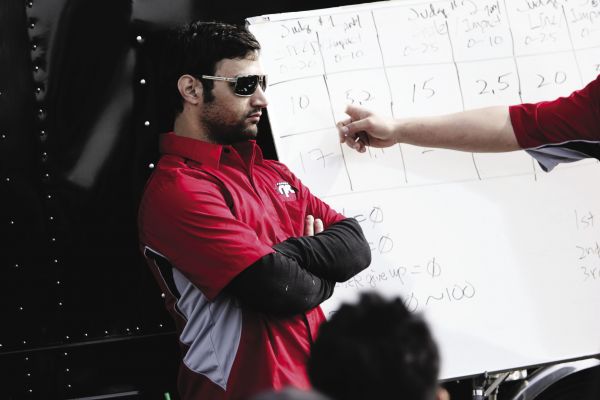 Every year, Formula D changes and evolves in the U.S. For 2012 season, several off-season changes weren't finalized until days before round one in Long Beach. To keep everyone up to speed on all the changes, here's the shorty on what went down.
---
1. Tony Angelo steps down – Angelo has stepped down from judging to pursue driving again. His contributions to evolve the FD judging system have been substantial the past three years, but the itch to drive has proven overwhelming. He will be pilot the RWD Scion tC formerly driven by Ken Gushi for the entire season, on Hankook tires.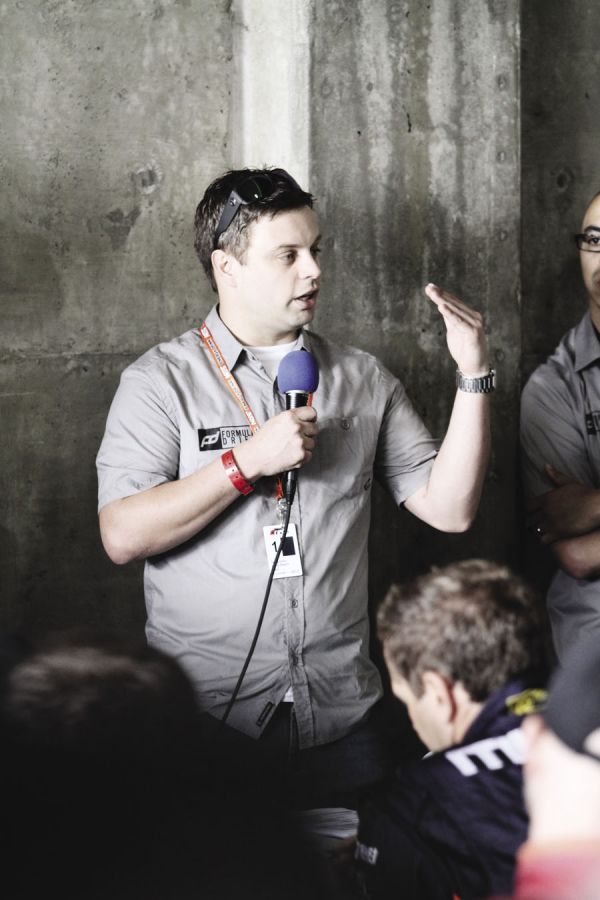 2. Eggert in – Long-time grassroots organizer and former XDC competition director, Brian Eggert, will replace Angelo in the judging tower. Eggert has organized drift events for 10-plus years and brings a wealth of knowledge and experience to FD judging.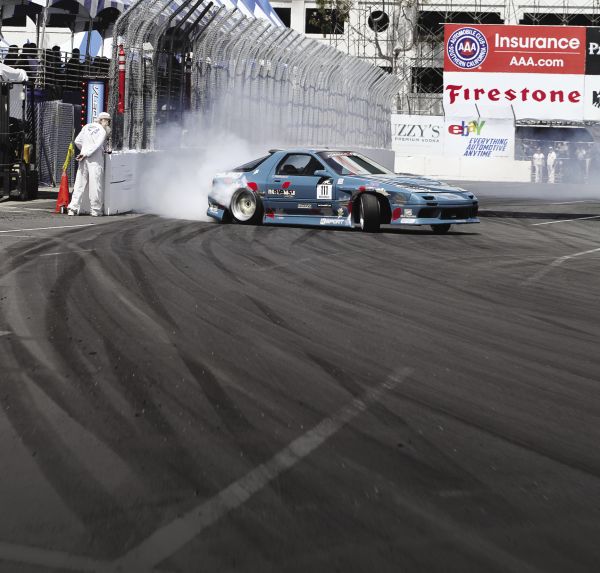 3. Tire-to-weight adjustments – In an effort to balance the field and discourage building ultra lightweight cars and with big tires under the fenders, FD's tire-to-weight rule introduced last season has been further adjusted the weight classes to give more tire to cars like the Toyota Corolla and, to mandate narrower tires for the heavier cars. The new Weight and Tire Classes are as follows:
2,100-2,399 lb. up to 235 mm
2,400-2,699 lb. up to 245 mm
2,700-2,799 lb. up to 255 mm
2,800-2,899 lb. up to 265 mm
2,900-2,999 lb. up to 275 mm
3,000-3,099 lb. up to 285 mm
3,100-3,199 lb. up to 295 mm
3,200-3,299 lb. up to 305 mm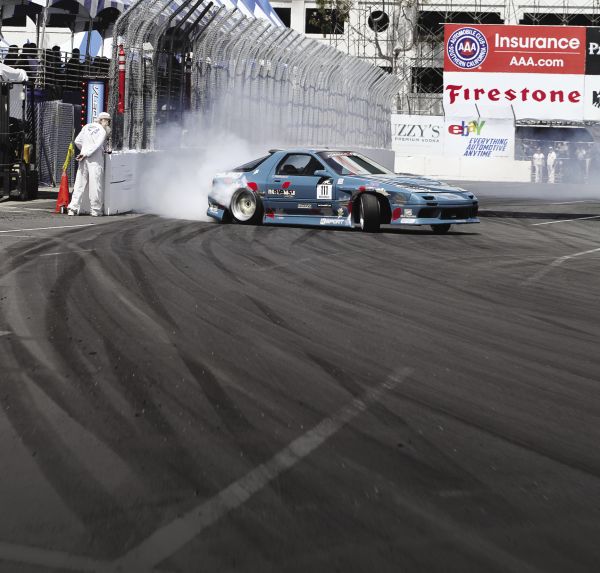 4. Large rookie class – The largest rookie class to date showed up to Long Beach with 20 out of 60 drivers being freshmen to FD. Several big names include: DMCC driver David Briggs, XDC Champion Chelsea Denofa, East Coast sensation Nick D'Alessio and XDC competitor George Marstanovic.
5. Achilles Tire – Teaming up with Bridges Racing, Achilles Tire will field a four-car FD team with a who's-who of international stars, the highlight of which is former D1GP champion Daigo Saito. He's joined by Robbie Nishida in a SC300, FD Asia star Emmanuel Armandio in a 350Z Roadster and Irish champion, Dean Kearney, who's taking over Nishida's former S13.5.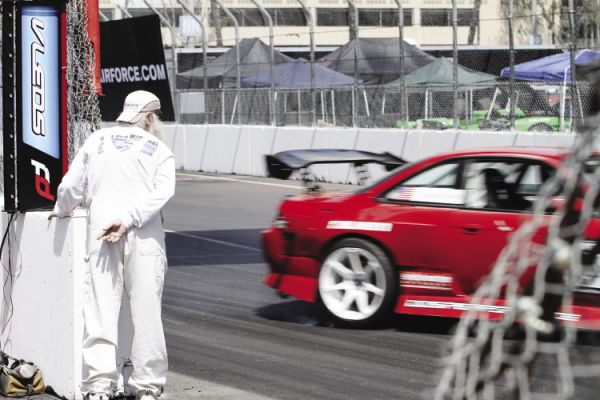 6. V-LED's clipping points – V-LED's has stepped up its partnership with FD to provide proximity-sensor activated LED boards. For now, the program is being used as a crowd stimulant, but the long-term goal is to use the sensors as a judging tool as well. The board will light up if a car is within one foot of the sensor (otherwise it stays dark) and should be add even more excitment under the lights in Atlanta, Vegas and Irwindale.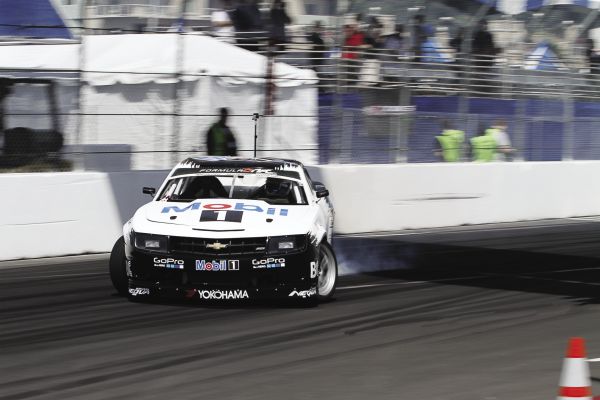 7. Car Changes – Several drivers played musical cars in the off-season or built new cars. Tyler McQuarrie jumps into the Mobil 1 Camaro formerly driven by Ryan Tuerck. Tuerck moves into the Retaks S13 formerly driven by Toshiki Yoshioka, who movers over to the RS*R S15, which was campaigned briefly by Kazu Hayashida. Ken Gushi is one of the few drivers to debut an entirely new car – the first Scion FR-S in the U.S. Built by GReddy Performance.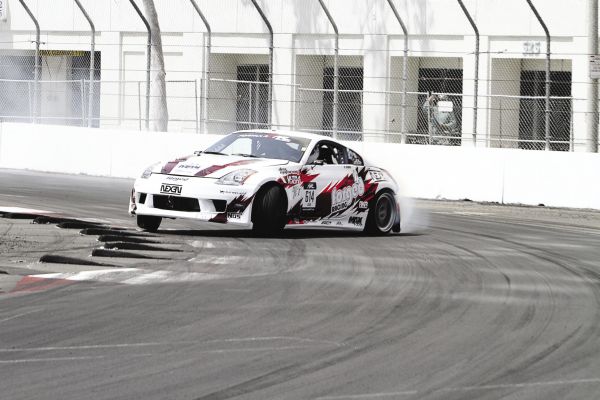 8. Title Sponsors – Sponsorship is critical and some drivers were able to sign new title sponsorships in the off-season. Odi Bakchis is representing Japanese tuner company M7. Dennis Metzanis has paired Kenda Tires with the .com world as FuelCulture.com and RentReporters.com will also help him out. Sophomore Ryan Kado is now teamed with Forged Racing radiators. Hyundai is title sponsor for RMR's Genesis in honor of the 2013 makeover. Ross Petty got support from Ron Paul and InfoWars.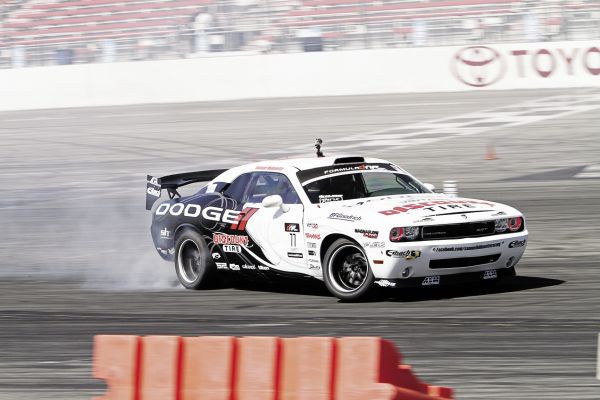 9. Several drivers not returning – Due to changes in sponsorship or to pursue other interests, some drivers that won't be returning to FD in 2012 include: two-time champion Sam Hubinette, former rookie-of-the-year and Irish champion Eric O'Sullivan, two-time DMCC champion Matt Waldin and WTCC driver Charles Ng. We wish them luck in their new pursuits.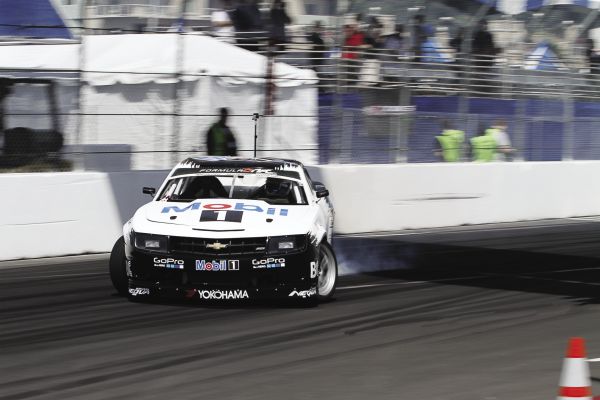 10. PAS Fan Guide – PASMAG has expanded its partnership with FD to produce the series fan guide for the second consecutive year. If you're attending an FD event this season, be sure to grab a guide on your way in. It's filled with driver profiles, interviews and some great information about the series!