Written by Dave Pankew // Photos By: www.motovicity.com | 10 December 2009
When it comes to ultimate handling machines for low budgets, classic BMWs are an excellent choice. Hop in a 3-series, either a 84-91 E30 chassis or the replacement E36 and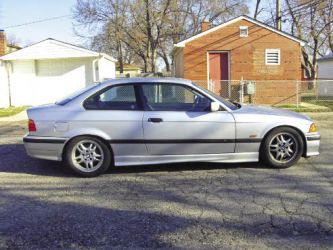 you have one great handling car right out of the gate for next to nothing. With a stiff chassis and some of the sharpest steering in the business, these front engine, rear wheel drive coupes are remarkable, especially with an LSD. We sat down with the pros at Motovicity to get some insights into one of the leading suspension manufacturer's they carry. Performance Sales Representative Bill Garrett runs us through his installation and review of the Tokico Illumina damper and springs on his personal 1999 BMW 328iS.
Anyone familiar with BMWs will tell you that one thing to look out for on the E36 3-series ('92-'99) is the suspension. These cars handle fantastically, but over time the bushings and shocks degrade quite heavily. With over 100,000 miles on the odometer, it was time to start shopping for replacement suspension parts. This BMW is a daily driver on the means streets of Michigan nine months of the year. Since it's driven 70 miles round trip each day to Motovicity headquarters, it also needs to be very livable. On top of that, it is also Garrett's choice for spirited weekend driving. Garrett wanted something that would not hamper the quality ride the car is known for, but at the same time enhance the cars great handling characteristics.
After careful consideration, Garrett decided on the Tokico Illumina shock and spring kit (ILK). The kit consists of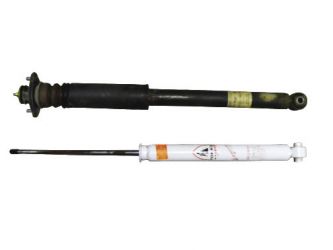 Tokico Illumina adjustable struts along with matching lowering springs. The complete matched set meant the two would work well together for the best results. The dampening adjustability of the Illumina would allow Garrett to crank up the stiffness when he wanted to drive the car aggressively or back it out for those long daily commutes in BMW comfort. The Illuminas would offer all of the attributes he was looking for and fine tune the car to achieve the best of both worlds.
The installation was pretty standard aside from the predictable difficulties of disassembly that plague all northern climate cars. Each part was packaged well and individually wrapped with all hardware. Basic setup and adjustment specs were included along with an adjustment tool that is designed to attach to a keychain. After the install, calling the first impressions "amazing" would be an understatement. The car went from commuter soft and wallowing down the road to sports-car firm carve up the road in only a few hours. The ride height was lowered 1-inch to dramatically alter the already classic appearance of the 328iS. While the car was noticeably stiffer than before, none of the original feel and control of the car was sacrificed. In about one minute, each of the four shocks can be adjusted to give the desired ride by simply popping the hood and the trunk to get at the top of the damper. All of the things Garrett was after in an aftermarket suspension were delivered since he had no need for a full coilover with ride-height adjustability it was a perfect fit. "Performance, comfort, and control have been greatly improved," says Garrett. "I have had the opportunity to put some miles on the car and wish I had done it sooner. The Tokico Illumina and spring combo offers the driver more out of their car with OEM quality and fitment. The lowered stance looks perfect as well."
www.TokicoGasShocks.com