24 April 2013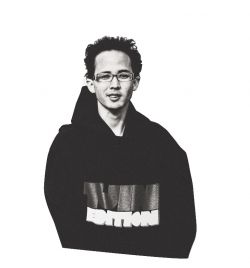 Hi. My name is Neil Tjin from Vortech Superchargers and the Tjin Edition RoadShow. For those PASMAG readers that do not know me, I have been involved in the automotive aftermarket industry for over 15 years. What started off as a hobby back in high school in 1996, turned into my profession in 2003 when I moved from Miami, Florida to California. I now modify and build custom cars that people of all ages dream of owning, and collect and trade Hot Wheels model cars for my kids to play with.
For my first nine years in the tuning scene, I concentrated mainly on designing, modifying and building import vehicles such as the Honda Civic EG and EK, Honda Accord, Acura Integra, Acura Legend, Toyota MR2 and the Nissan 240SX. In the late 1990s and early 2000s, import cars (or tuners cars as they are also known as) were the craze/buzz, as they were affordable and the aftermarket was booming with new and exciting products.
In 2002, I teamed up with some very talented individuals to form Team aLL STaR. As a team we designed and built a Hot Import Nights "Best of Show" winning Nissan 240SX. I joined forces with Turtle Wax and was fortunate be able to tour around the country with it for the "Get Waxed Tour," which culminated in us giving the vehicle away at the 2005 SEMA Show to one lucky contest winner. After seeing the potential that traveling on the road had, my staff and I started the Tjin Edition RoadShow, a revolutionary program that tours companies on the road throughout the nation.
While I was on the road in 2005, I began to notice a change in two trends at car shows and in the magazines that I was reading. First, guys and gals everywhere were expanding their horizons, choosing new and different platforms to modify; and, the days of over-the-top show cars were coming to an end, evidenced by more performance-based project and show cars popping up at shows and in magazines.
After the give-away of my 240SX in 2005, I was looking for a few new makes and models to design and modify myself. But before the domestic bug bit me in late 2006, my team and I had designed a wide body Scion tC featuring a TRD supercharger, a RHD Mitsubishi FTO, and a URAS wide body Nissan Skyline R34 sedan. The import craze was still at an all time high, especially with the Fast and Furious movies, but the domestic cars were gaining some steam among the imports.
In the summer of 2006, I decided to take on a new challenge, and we partnered with General Motors and Pontiac to build a turbocharged Pontiac Solstice performance track / show car. At first I wasn't sure what to expect as I had never designed or modified a domestic car before, and I was also curious to see the feedback that I would get from my industry peers. I was always known as the "kid" that played with imports. To this day, people still ask about my Acura 3.2 TL, or my wife's and brother's Bomex Honda Accords, or my friend's turbocharged MR2 or Honda Civic.
Shortly after moving to Southern California in 2003, I teamed up with one of the top fabrication shops in the country, Unique Fabrication. So, it was only natural to team up and build my first domestic project with them. The Solstice made its debut at the 2006 SEMA show for General Motors, and it is still one of my favorites projects to this day. I can honestly say without a doubt that it could give any import we ever built a run for its money.
I have been very fortunate and blessed to be able to partner up with some of the most established automotive manufacturers in the world, including Ford, GM, Honda and Scion. As you can see by that list, I haven't abandoned my import roots,. I have just expanded my reach further by also partnering with some of the biggest domestic players.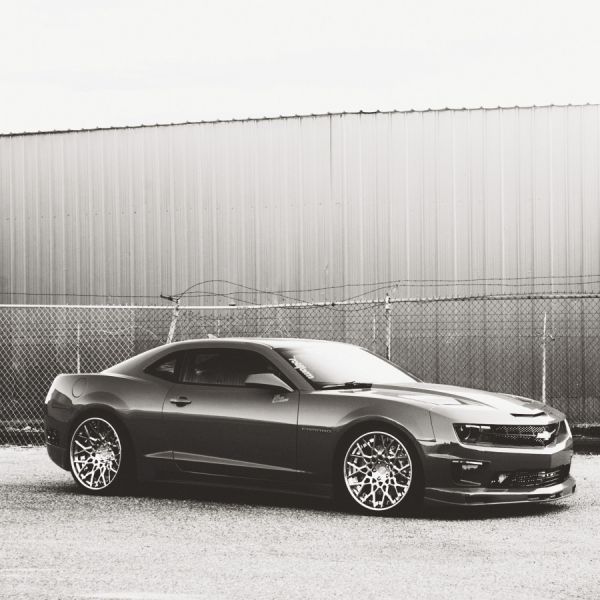 People often ask me when we made the transition from imports to domestics, and from show cars to performance cars. The answer is easy: We knew we would need to evolve with the times, not only for our own brand, but also for the amazing OEM and aftermarket partners that we were building relationships with.
As we head into the summer of 2013, I see the industry continuing to grow. More and more designers and builders are pushing the envelope when it comes to modifying and building cars. Just like many things in life, things rotate in a cycle, and more people are looking at the pioneering street rod and hot rod builders that came before them for inspiration. Less is more, simple is better, and form and function are all terms you are hearing more in today's scene, and I see those trends continuing for many years to come.
I have seen many things over the past 15 years, so I'm confident in my belief that our scene is headed in the right direction. With such a variety of vehicles available – both imports and domestics – the sky is the only limit for current and up-and-coming designers and builders.
I am extremely fortunate and blessed to have reached a place in the automotive industry that I can call my own and feel comfortable with. That said, I still have a long way to go before I am satisfied. My motto is: Always strive to over deliver, push the envelope and, most importantly, remember that you can't always please everyone, so make sure to please yourself!
Respectfully,
Neil Tjin