Written by PAS STAFF | Photography by Need for Speed | 16 July 2013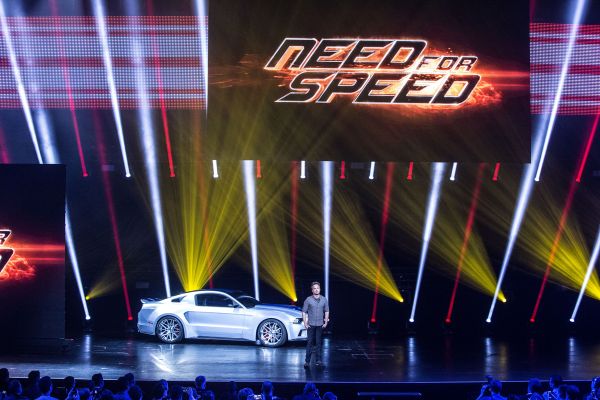 The automotive industry is a complex business. Consumer demands and expectations are always shifting, and what's interesting today becomes dull and boring tomorrow. The few models that do become timeless are usually one-hit wonders for the automakers, and attempting to repeat the formula for future success is sometimes futile. Amongst all these difficulties, one particular car has stood the test of time, time and time again, the Ford Mustang.
The Mustang has been in continuous production the U.S. since 1964, and it has been popular ever since. If it was an actor, it would be a movie star considering that many different models have made over 3,000 movie appearances over the years. Featured in such blockbusters as "Bullitt" and "Gone in Sixty Seconds," the Mustang has a portfolio that would make Tom Cruise blush.
The popular "Need for Speed" racing game franchise will premiere onto the big screen in 2014 for the first time with real cars and real actors. One can imagine that every car maker was flocking the producer's door asking for it own car to play the starring role in the film, but that was awarded to the Ford Mustang.
The movie itself will feature a cross-country journey with Tobey Marshall as he takes revenge on the man who killed his best friend. By making use of the body shop he inherited from his father, Tobey becomes a local street racing legend, until former NASCAR driver Dino Brewster enters the scene. Dino offers Tobey to start a partnership with him in using his shop to customize high-end sports cars in an effort to earn enough money to drive in the super car race known as DeLeon. Until one day their partnership goes south when Dino frames Tobey for an accident, causing him to serve 18 months in jail. Tobey emerges from prison set on revenge, and the best opportunity in doing so would be to violate his parole and journey from New York to California to race in the DeLeon in order to defeat Dino.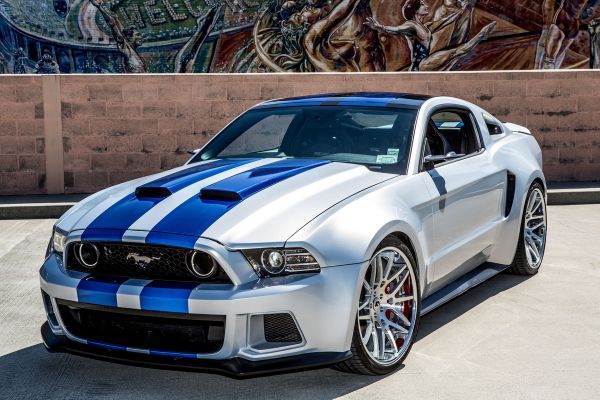 One of the great aspects of the recent Need for Speed video games is the ability to vastly customize the cars you race with any appearance options you could possibly want. It's safe to say that the star Mustang in this film isn't a stock model. Actually it's a one-off model built by Ford Racing. The movie car is said to have 900 horsepower from its all aluminum supercharged V8, as well as a lowered suspension sitting on a custom set of 22-inch wheels. The fog lamps are updated, and high-tech LED halo lamps have been added around the air intakes. To the body, the NFS Mustang has wider fenders as well racing stripes that glow when struck by light at night.
The film is currently scheduled for release in March 2014, and personally we can't wait to see it. And, with more than 3,000 movie appearances to its credit, perhaps the Ford Mustang will become the first car in history to win a Lifetime Achievement Award at the Oscars.