Written by Shaun Keenan | Photos by YASN International | 16 June 2014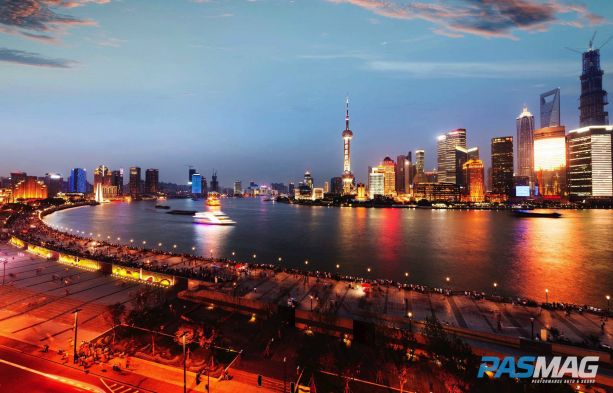 The automotive specialty equipment aftermarket held its big, annual trade show in Las Vegas last fall. Like so many years before, PASMAG and its team members were in attendance to report on the newest modified vehicles and coolest parts the sport compact tuning segment has to offer. The SEMA show went much the same as years gone by and, by now, we trust you've seen our mega-sized coverage. Our editors and photographers scribed thousands of words and took thousands of photos, and we "liked" and "hashtagged" everything from #FordOutFront to #GlobalRallycross to #LibertyWalk, #RocketBunny and everything in between.
We made all sorts of new friends; people from Canada, the States and even far off lands. One of them is Xie Yu, a Chinese businessman from Beijing, China, and the General Manager of YASN International, an automotive trade and enthusiast show company.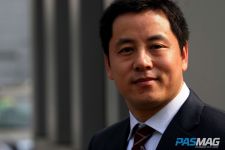 Mr. Xie is a car guy who's hell bent on taking the Chinese tuning industry to the promised land, which is why he made the trek to Nevada for the big show and went camera happy once he got here. We managed to catch up with Mr. Xie between shutter clicks and sit down with Ruby Yang, YASN's International Affairs Manager, to get the state of the tuning industry in China, and find out what his car-crazed countrymen are looking to learn from the European and American custom car hobbyists.
PASMAG: Can you start by telling us a little about YASN International?
Mr. Xie: Yes, of course. YASN International is a trade show organizer based in Beijing, China. We have a history of 12 years, and we focus on aftermarket and the business related to the auto aftermarket.
We have three segments to our business. One segment is trade show organization. One of our flagship shows is called the China International Expo for Auto Electronics, Accessories, Tuning & Car Care Products (CIAACE). At the previous edition of CIAACE in 2013, we had more than 6,000 exhibitors on more than 250,000 square meters of space and about 200,000 attendees. That includes manufacturers and the channel buyer or distributor, retailers and professional visitors and also a small percentage of the consumers. The first CIAACE show took place in 2005.
PAS: I understand you have another show called All in Tuning and 2014 will be its third year. Please tell me more.
Mr. Xie: I would like to tell you the history about All in Tuning, which was originally established as a tuning pavilion at the 2005 CIAACE. At that time, the Chinese market share for the tuning industry was only worth about six million yuan, or $125 million U.S. dollars. That grew to $10 billion U.S. dollars in 2012. So, we thought it was an opportune time to start up a separate new show just for tuning in cooperation with Germany's Messe Düsseldorf (Trade Fair).
PAS: Why did YASN want to partner with Messe Düsseldorf?
Mr. Xie: YASN has an advantage in the Chinese market with Messe Düsseldorf, which is a top-five exhibition company worldwide. They have international fame that will help us recruit European exhibitors and other international exhibitors. That was improved after our cooperation. The European tuning VDAT and the German transportation ministry said that they are high-level leaders to our show. We believe that is because of the participation of Messe Düsseldorf. As a Chinese exhibition company, we know the Chinese market and we have the resources in China for the industry and also for the government.
PAS: Is All in Tuning a trade show or a consumer show?
Mr. Xie: All in Tuning is a B2B and B2C show for automotive aftermarket enthusiasts. China is a very big country, and the tuning industry is just in the early stages. We have to promote this industry to Chinese consumers and inform them what tuning is, how to tune your car and what benefits tuning your car can bring.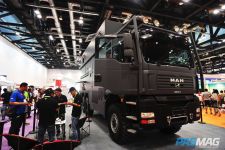 Compared to the CIAACE, the All in Tuning show has an emphasis on B2C. Beijing is the capital of China, and the largest Chinese city for car ownership. Currently, there about 5.6 million cars in Beijing and we have about 300 car clubs, and close to 100,000 people who are involved in the tuning industry. Also, in the North of China, people are rich and like to spend money. People in the south of China are also rich, but they spend their money reasonably, not like the people in the north. The people in the north like to show off.
PAS: What kinds of vehicles are on display at All in Tuning?
Mr. Xie: The most popular brands in China for tuning are Mitsubishi, Subaru and Toyota from Japan; from Europe, BMW and VW are popular and have the largest percentage of sales market share. The VW Golf, Toyota Corolla and Ford Focus are also very popular for tuning. General Motors are not that popular. There is a higher percentage of Chryslers and a small percentage of Buick. Dodge are just imported from overseas, so [they are a] very small percentage.
According to our research, there are about 30 million car owners in China. They are largely satisfied with their current car, but they also would like to personalize their cars and modify them.
PAS: How do you see the U.S. companies fitting in at the show?
Mr. Xie: First of all, the tuning industry is still in its early stage in China. Many individuals and/or tuning shops don't know how to properly modify their cars. Secondly, in China, there is no specialty equipment aftermarket. Many American tuning brands sell specialty equipment that are made in China, but in China they don't sell. It's not enough to have and sell the products, you need to know how to modify.
The U.S. automotive tuning industry has a long history. The U.S. has the sophistication, the technology and the products. From my point of view, compared to the European tuning companies, U.S. tuning companies have more prestige and a high reputation. Chinese people also really like the U.S. style.
PAS:
And American brands will come to All in Tuning, show the people what they want to have, put on seminars and share some tips and tricks...
Mr. Xie: My suggestion to U.S. companies and U.S. exhibitors at All in Tuning is – if you want to be successful in China – you have to do something to influence them. For the consumer, you need to show them what their car will become, build the dream for them. Another is the reference to the tuning shop: how will they do the work to modify? Currently in China, even many tuning shops don't know how. So, we have to teach them, teach the tuning shop and show the car owners how the dreams for their car can be realized.
PAS: So, does all of the vehicle tuning in China take place in small private shops? What about big shops and dealerships?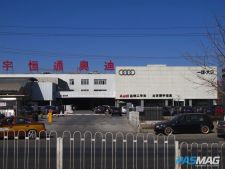 Mr. Xie: According to Chinese law, all cars sold by a 4S dealer must be serviced by 4S dealers, so they have the resources for the tuning industry.
PAS: What is a 4S dealer?
Mr. Xie: 4S dealers, which are very big and very powerful in China, are OEM new car dealers. In order to be considered a 4S, which is very significant, it means they do new car sales, vehicle service (both mechanical and collision service), sell spare parts (repair parts and crash parts) and survey. Survey means they are basically collecting different types of information (mechanical, customer service) from their customers and giving it back to the OEM. The 4S dealers, who are looking for new revenue streams are now looking at dealer installed accessories.
PAS: Are there other important issues that we haven't touched on yet?
Mr. Xie: The tuning industry in China has grown very fast over the past few years despite the fact the government has been slow to react. Many of the automotive regulations in China today date back 50 years, and the government has not kept up with them. But now the government wants to change that because it has seen the massive potential that exists.
Currently, the laws are strict with respect to what you can and cannot do to a car. Cosmetic things like paint, vinyl wraps, window tint, wheels, tires and all kind of interior alterations are allowed. After the government changed the regulations for the wheel and tire market, it grew very fast.
On the other hand, performance modifications are generally illegal, so there is relatively little growth in the segment. We are working very hard with the government to come up with rules and regulations to change that. Once the regulations in China are changed, the growth of the performance parts segment will be anywhere from 10% to 20% within two years.
PAS: I bet there are a lot of people looking forward to that day! What's the date for the 2014 All in Tuning show again?
Mr. Xie: The 2014 All in Tuning show will take place August 9 to 11 at the China National Convention Center in Beijing's Olympic Village. And I'm very excited that PASMAG will be there!