07 January 2015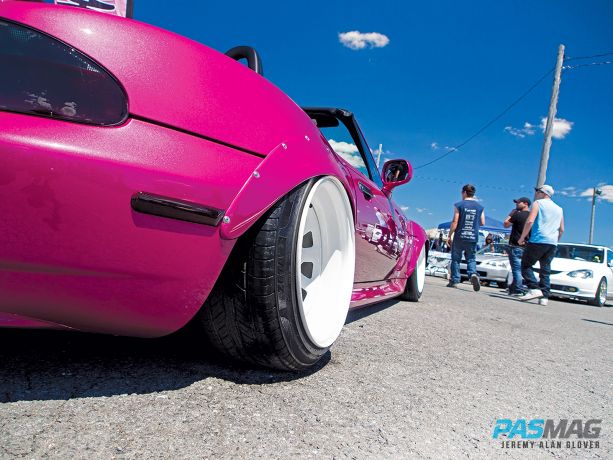 Sacrebleu, Hellaflush est mort!
Written by Micky Slinger. Photos by JAGIMAGING
After getting over the fact that a government body just used the term "Hellaflush," enthusiasts everywhere were taken aback by the SAAQ's (Société de l'assurance automobile du Québec) ruling that Hellaflush cars are now banned in the province.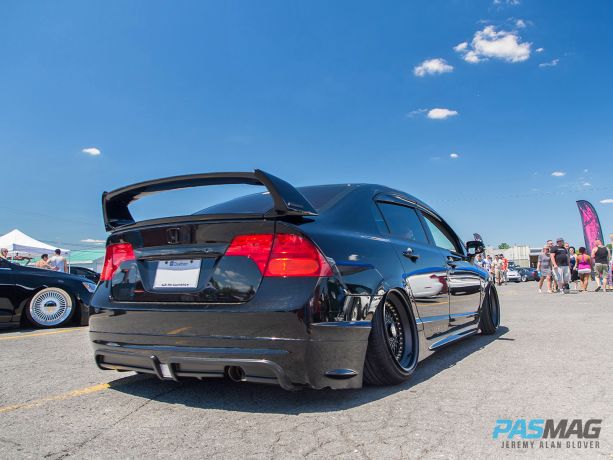 Here is the SAAQ's definition of Hellaflush from their website (saaq.gouv.qc.ca):
"Hellaflush
Hellaflush is an aesthetic practice achieved at the expense of handling and maneuverability of a vehicle. This is a method which comprises:
1. The lowering of the suspension of a vehicle;
2. Installation of oversized wheels and higher than the original offset rims;
3. The mounting of tires that are too narrow for the rim (stretching).
These changes, which affect the suspension geometry of the vehicle, are usually observed by the presence of exaggerated negative camber."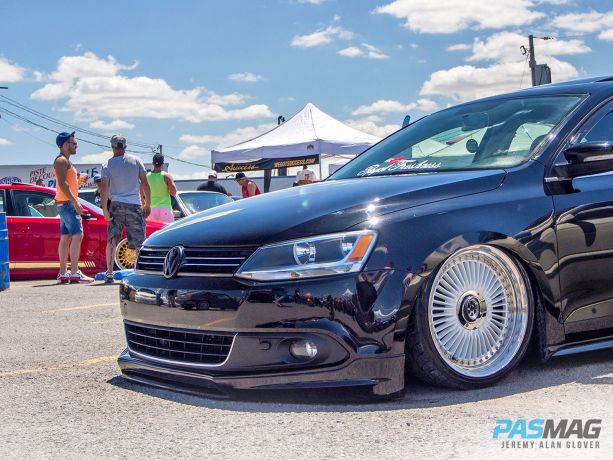 As well as their dislike of the stance genre, SAAQ also mentions that tires that make contact with any other parts on the vehicle will not be tolerated in the French-speaking area of the Great White North.
Now, before you lose your head, let's get some things straight. Yes, SAAQ says that the lowering of a vehicle and installation of larger wheels with non-OEM offsets fall into "Hellaflush". They're right. Does this mean that you have to revert back to granny-spec right after you just got those fresh coilovers? No!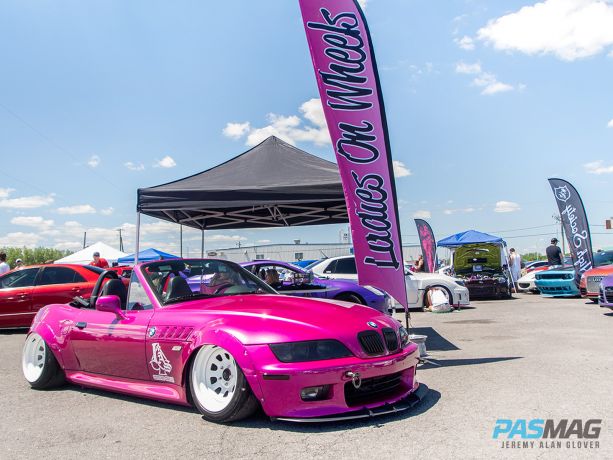 What SAAQ is worried about is road safety. Camber, of the extreme negative variety especially, has been proven to completely change the suspension geometry in a street vehicle for the worse. The manufacturer sends the vehicle out of the factory with the most beneficial suspension setup for that model. Essentially making that suspension go outside of its comfort zone is not safe at all in the reliability and maneuverability departments.
The other worrisome part of Le Hellaflush out in Quebec is tire stretching. Stretching a narrower tire onto a wider wheel can definitely leave an impression and score some points with the right crowd, just not with the cops. When a tire is stretched, it reduces its contact patch with the road. You don't need a PHD to see that reduced contact with your driving surface is bad news. When those tires are constantly rubbing it can cause irregular wear, which again, is not good for grip on the road or reliability.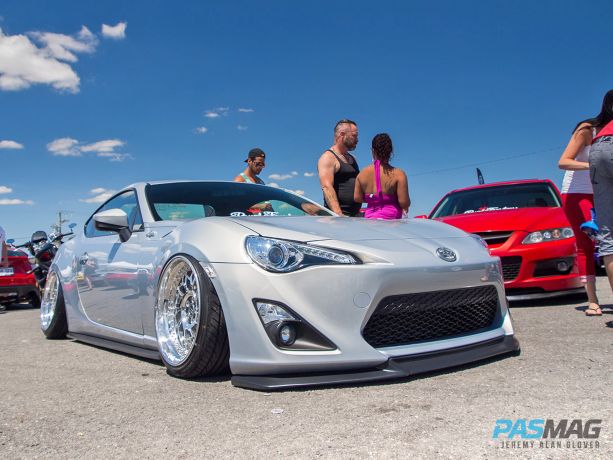 If one were to be caught with any of these modifications in Quebec, your vehicle is then subject to be sent for an inspection, which doesn't just go over your suspension. They go under your hood, in your trunk, everywhere. Hopefully there wasn't anything else you were trying to hide from the authorities.
In the end, SAAQ just wants to make the roads out there safe for everyone. If you have plans to go low with your ride, there are no problems. Make sure there's no camber involved and you use low-profile tires to get up to the fender instead of stretching. You might also want to tell your cousin who's moving to Quebec with the "Devil Camber" 240SX to consider Ontario instead.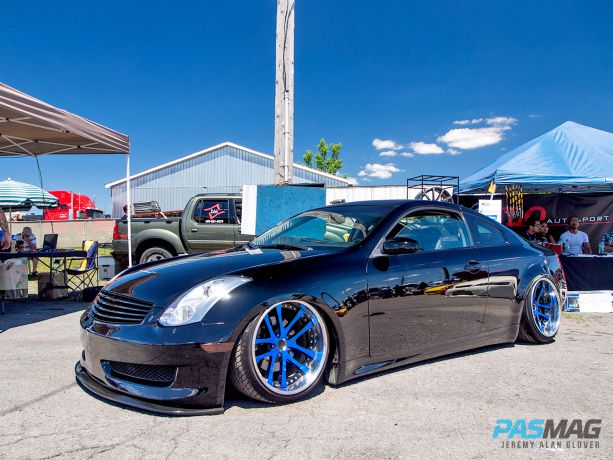 What are your thoughts on this? #pasmag