Written by Scott DeMarco | 07 May 2015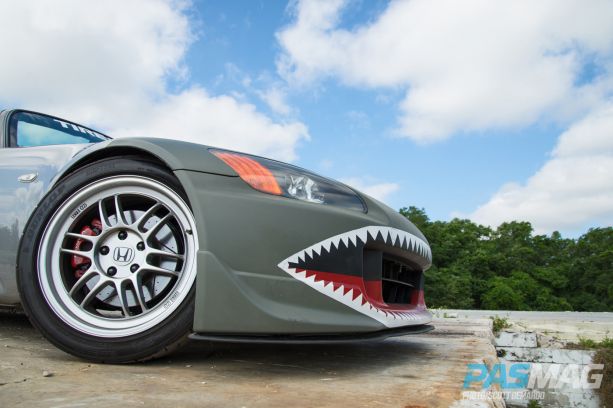 If you've ever been on a road trip with a car you cherish, chances are you've done something to keep your paint safe from rock chips. Maybe you're the type who wraps the front of your beloved show car in blue painters tape before making a cross-state trip to a show or maybe you've invested in a clear bra as a more permanent fix. Sometimes it's fun to try something different.
Text and Photos by Scott DeMarco Photography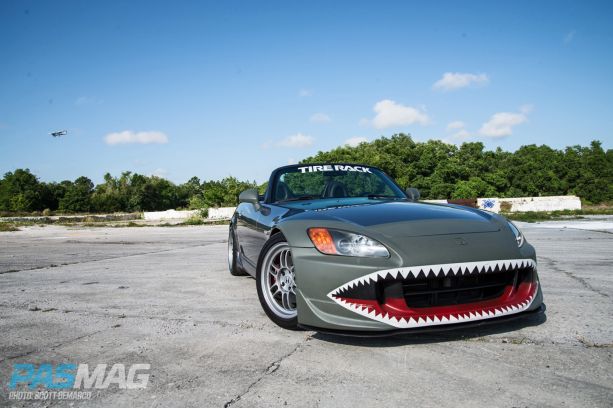 Every year Caleb Christy and thousands of other driving enthusiasts make the journey to Great Smoky Mountains National Park to slay the Tail of the Dragon. For him and his fellow Tampa Honda S2000 owners, this annual 600+ mile drive is a chance to let loose and enjoy pure driving.
This year, however, Caleb decided to ditch the blue tape and invest in a few cans of PlastiDip. With a few hours, some careful tape work and a bunch of dedication, Caleb took inspiration from shark-faced war planes and transformed his 2003 Honda S2000 into a sight that turned heads while keeping his beloved car safe. Hat-tip to Caleb for putting a smile on not only his car, but also anybody who has seen its toothy grin. Here are some pics from the weekend before he left on the trip.
ESSENTIALS // Owner: Caleb Christy, Vehicle: 2003 Honda S2000, Location: Tampa, Florida, USA, Engine: F20C, Horsepower: ~270, Built By: My Garage, S&R, Club Affiliation: S2ki, Darkside Empire
SOCIAL MEDIA // http://facebook.com/caleb.christy, http://instagram.com/calebchristy, http://twitter.com/CalebMChristy
ENGINE PERFORMANCE // AEM v2 intake, Berk header and test pipe
ENGINE ELECTRONICS // Apexi VAFC2
EXHAUST // Invidia q300 exhaust
SUSPENSION / CHASSIS // Megan Racing track coilovers, Eibach sway bar
WHEELS / TIRES / BRAKES // Enkei rpf1
INTERIOR // Buddy Club seats, ap2 center consol with custom stitching, cr radio door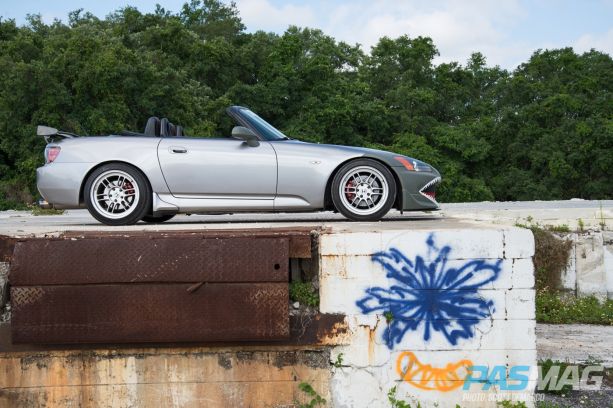 Do you have a car for us to feature? Email us at This e-mail address is being protected from spambots. You need JavaScript enabled to view it .