22 May 2016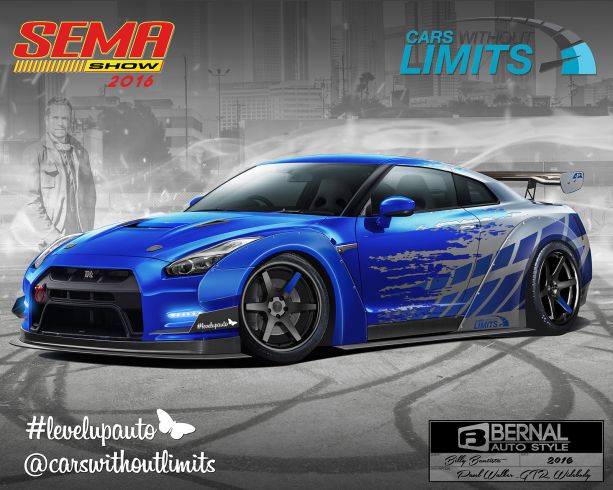 Billy Bautista is a tuner, builder, head of the non-profit racing team Team Analog, journalist, photographer, Vice President of CarsWithoutLimits, and somehow he found the time to launch his own automotive initiative, #LevelUpAuto, which will be taking on an important and intensive task for SEMA 2016.
Since Paul Walker's untimely death in 2013, the tuner world has been abuzz with tribute vehicles from his Eclipse to his many Skylines and Supras from the series of Fast & Furious films. Bautista, in his 17th SEMA attendance, aims to bring not one, but two serious contenders for crowning Paul Walker tribute cars.
As you can see from the renders here, #LevelUpAuto will be bringing both a Supra and a GT-R, arguably Walkers' most famous rides, to SEMA 2016. Each vehicle will be heavily influenced by its appearance in the films. The Supra (which is RHD) will have a clashing paintjob, with the original orange and cheesy decals of the first movie taking up the rear and meeting up with the spotless white finish of the seventh movie. The GT-R shares the same aesthetic, combining the graphics on the 2 Fast 2 Furious R34 with the clean, dark blue one from Fast & Furious.
"I've been meaning to do a tribute build for Paul not just because he's a friend and hero to all of us in the scene, but the direct influence he's had on myself and my peers and colleagues," says Bautista.
As Walker was a fan of time spent at the track and was heavily involved with Redline Time Attack, both vehicles will be tested at their facilities. No rollers here, guys.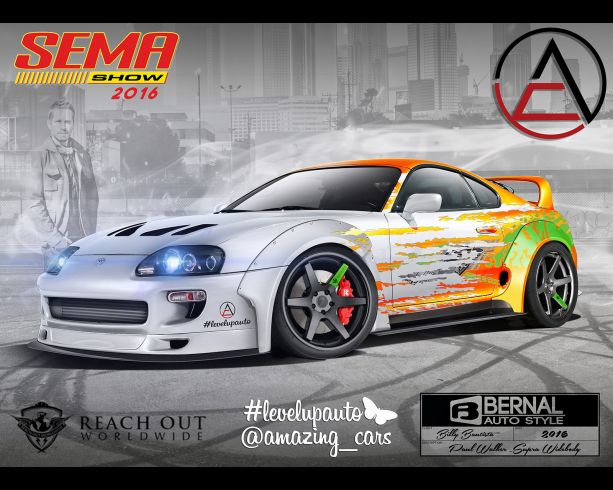 Renderings by Bernal Auto Style.