Written by Robert Kochis | 13 July 2016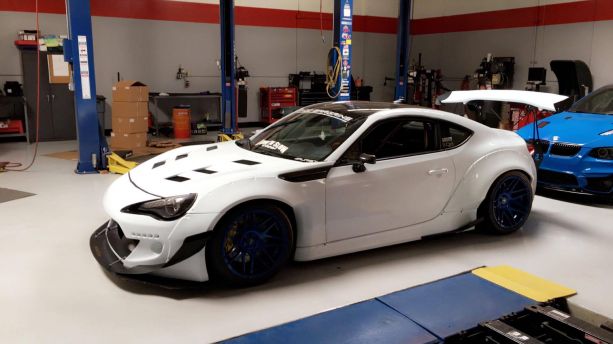 Welcome back to another installment of Stay Crushing, where I've been slowly but surely turning my hard-parked Scion FR-S into a track car.
A couple weeks ago, I brought my diff back to my friend, Ray, to adjust the backlash and start the rebuild on the damn thing. Ray is an OG hachi-roku dude and runs KaaZ USA, a manufacturer of high performance clutch-type limited-slip differentials. He was also one of the reasons as to why I'm ditching the "show-only" mentality.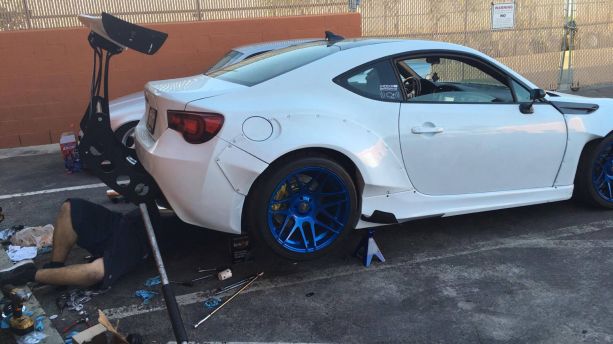 We started with a KaaZ 1.5-way LSD that was developed just for the FR-S. It's aggressive, but not too aggressive to the point where the car is constantly sliding out and almost uncontrollable. It's also pretty quiet for a clutch-type LSD. Even with the one-piece driveshaft, beefier axles and the subframe/ diff risers, it's not too loud at all, which I'm actually really surprised about. When I had my S13 and did the solid subframe inserts, my old diff clunked horribly.
The next part was changing the gearing of the car. The FR-S, although it's lightweight and nimble, isn't as rev-happy as it should be. For some reason, with my driving style, I always find myself either at redline in a turn, or in the wrong spot of the powerband. It's frustrating to not be able to find that sweet spot, especially when the Torsen diff opens back up as soon as the inside tire lifts. Not to mention the final drive, which I feel is just the wrong ratio for the car.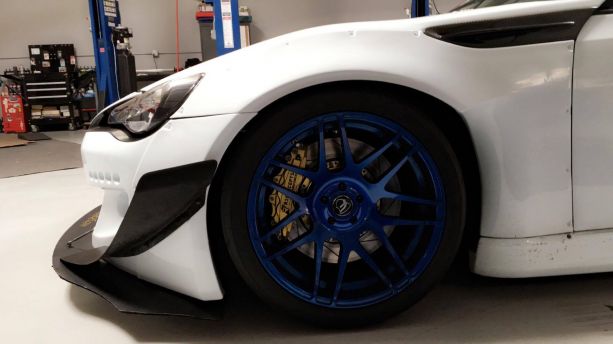 To cure my issue, Moto Miwa of Club4AG helped me source a TRD 4.556 final drive and a Cusco solid pinion collar. This took care of the crappy gearing and got rid of the fail-prone pinion collar, which can smash and cause the final drive to chew itself to death from excessive play.
Being supercharged, I didn't realize how much of a drastic change this differential build would cause. The supercharger is one thing, but the nine-psi pump gas tune paired with all the extra tire and aero I have going on definitely left me wanting more. Once the final drive was in though, the car immediately changed. Being belt-driven and with shorter gearing, the boost came on much sooner and the car felt full of life. When exiting out of turns, I was able to smash the gas and get the rear end to lock and rotate over. It felt like a whole new car! No more Torsen diff unlocking mid-turn and causing the car to plow – now it's point and go.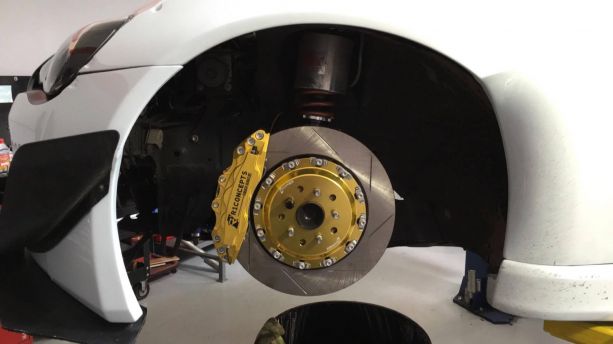 R1 Concepts also hopped on board and managed to source me a front and rear big brake kit for this build. I went from a fourpiston front and single-piston rear, to a massive six-piston front and four-piston rear. I'm actually almost scared at how well these brakes stop, even with the semiaggressive pads that came with the kit, which is going to totally change my driving style. I'm really looking forward to improving my late braking and confidence behind the wheel!
The next step will be a new fuel pump and E85 tune, as well as a smaller pulley. Look for that in the next issue to the next issue, where we'll see what kind of new power I can make. I'll even start to swap out the snakeskin and suede (don't ask) inside the car to something more track oriented! #pasmag
Contributor: Robert Kochis