07 June 2011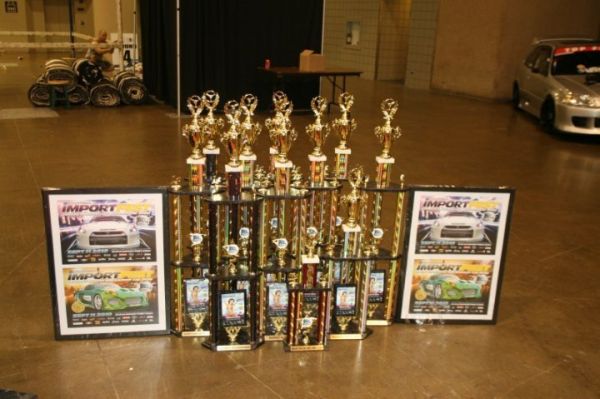 Essentials / Year Established: 2008 • PASNATION Team Username: MR_REFUGEE
Locations / Chapters: The team is based in Montreal, Quebec, But our members are from all over Quebec • # of Members: 18 members
President / Founder: The president of the team is David Conetta, and the team was founded by David Conetta and Andrew Schumann
Team Sponsors: Meguiars, CSM autosport, Danric Autobody, Skip Tuning
Individual Vehicle Sponsors: AV Fabrication, Bilanto Auto, Ruffino Wheels, D.A.R Accessories, Vibe Audio, Montreal Choppers, Skip Tuning and Pennzoil
Introduction: Largely an underground squad at its very beginnings, the crew embarked on a mission to assert themselves in the early 2000s as an independent group of individuals seeking to bring the car panorama to a whole new level.
The team now commonly referred to as "the Refugee's" officially hit the mainstream in September 2008, with its public unveil taking place at one of the most esteemed car enthusiast shows in North America, Sport Compact Performance or SCP.
"A truly unique and never seen before crew"
"There is strength in numbers only so long as the numbers have value."
Club / Team History: The team was formed in late 2008 and was unveiled at SCP 9 in Montreal, Quebec. Since then the team has skyrocketed to become the most respected show car team in Quebec due to the quality and originality we bring to the shows. The team was firstly formed with a bunch of passionate guys who loved competing in shows but who were fed up of always going solo. After doing a couple of shows together we decided to make things a little more serious and take it to the next level. As the seasons passed, we started attracting the attention of other award-winning drivers who seemed to like the direction the crew was heading and decided to jump onboard. Since then, we keep getting bigger and better, making a massive impact everywhere we go.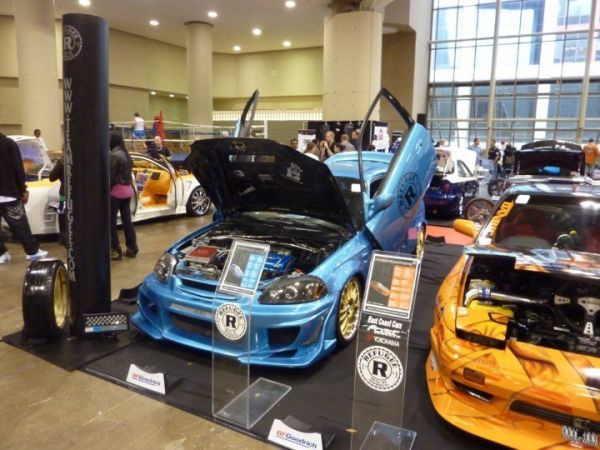 Awards / Accomplishments: Starting in the 2009 season, not a single member of the team has ever left emptyhanded at any of the 25 shows that take place in Quebec. Out of those 25 shows, the team has won 23 best team overall awards which includes the Federal Quebec Cup, for Quebec's team of the year. As for the 2010 season, once again no one left emptyhanded. In 2010, including all of the class awards, the team started collecting many specialty awards including (best ICE, best paint, best of show, best engine, best interior and best body work.) Seeing the results from the past two years, we decided to venture out of province and attended Importfest in Toronto. We went down with 10 rides and came back with 12 awards, which included all our own class awards and two overall awards which included Ultimate Euro and Ultimate Mazda.
Media Coverage (feature / articles): Two of the rides were featured on Montrealracing.com as the car of the month. Another 2 of us have also been featured on Burn-out.ca. Our Audi TT has been featured in ADDX Tuning magazine which is a tuning magazine in Europe, in Summum magazine as car of the month and was put on the cover of Adrenaline Tuner. Also, Adrenaline Tuner came to notice the quality within the team and decided to do a few other articles on our Golf, Sunfire and, soon to be published, Dodge Colt. They also decided to perform
a first and actually have a full team article with a center spread of the whole crew assembled at a local meet. Our Audi and EK civic were also selected to be part of a French Canadian
television show called EPR to do a track test and give a brief description on the vehicles.
Shows Attended: As mentioned earlier,
the team has attened almost all major and serious car events in Quebec since 2008. Not to mention our appearance at Importfest's 10th anniversary.
Community Involvement: You'll find the members of this team active in many different places, including Pasnation.com, Montrealracing.com, Burn-out.ca and, obviously, Facebook.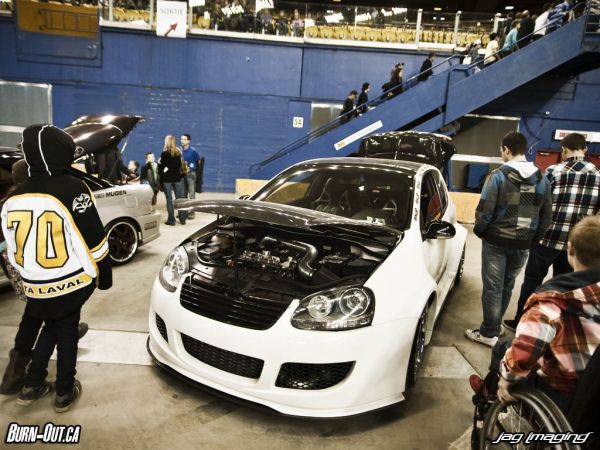 Future Plans: Our future plans consist of finally getting out of the province to attend major shows in Ontario and in the U.S. to represent Quebec's talent and show them what we can really bring to the table.
Organized Meets: Since there are shows being held almost every weekend in Quebec there isn't much time for meets. But when there is
a bit of free time, you might sometimes spot us at the local JDM meets which are held every Monday at a local performance shop (Overdosed Performance).
Membership / Modeling Details: To become a member of the Refugees, it takes an incredible amount of passion for your ride and the same amount of passion for the scene. The ride must be at minimum a heavy contender for awards in at least its own specific class and of course the entire team must agree on the attitude and personality of the owner of the car. Also the vehicle must be a completely different make or model than anything we have already have.
Club Vehicles: The team is composed of many different models and no two are the same. The list is as follows: a trio of custom choppers, 1993 Suzuki Carry, 1969 Fiat 500, 1996 Civic HB, 2005 Chrysler 300, 2003 MazdaSpeed, 1993 Dodge Colt, 1989 Nissan 180SX, 1988 Honda CR-X, 2006 Volkwagen GTI, 1987 GMC S-15, 2001 Pontiac Sunfire, 2001 Audi TT, 2008 Civic 4drs, 1959 Cadillac Sedan and a 1998 Acura Integra.