19 July 2011
Club Name: Team Revo
Year Established: 2008
Website: www.revoluscion.com
Facebook Group Page: revo.life
Myspace Page: Revoluscion car club
Twitter: @Revoluscion
PASNATION Team Username: This e-mail address is being protected from spambots. You need JavaScript enabled to view it
Locations / Chapters: Los Angeles, Orange County, San Diego, North Hollywood
# of Members: 25
President / Founder: Jeff Maldonado
Team Sponsors: K&N, AEM, Tokico, JDM Sport, Five:Axis, Continental Tires, R1 Concepts, MGP Caliper Covers, Killerglass, Optima, Mishimoto, Jr's Kustoms, Toyo Tires, XXR Wheels, 5zigen, Scocshe, Extreme Dimentions, VFiber, 742 Marketing
Individual Vehicle Sponsors: K&N, AEM, Tokico, JDM Sport, Five:Axis, Continental Tires, R1 Concepts, MGP Caliper Covers, Killerglass, Optima, Mishimoto, Jr's Kustoms, Toyo Tires, XXR Wheels, 5zigen, Scocshe, Extreme Dimentions, VFiber, 742 Marketing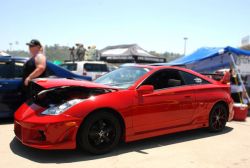 Introduction: Revo, previously known as Revoluscion cc, has always been a family oriented club with enthusiasts striving to be an icon in the show, race and street scene.
Club / Team History: Revo started with 3 members and has grown to as much as 50 car enthusiasts. We have developed award winning vehicles that have been featured at SEMA and magazines, as well as gained community recognition and Scion corporate recognition. We are known for representing our sponsors 110% and always being in front of the show scene. Considered an icon in the Scion community we stand strong in our roots in helping new enthusiasts to get at the level they feel most comfortable. The Revo family is a unique bunch of individuals.
Awards / Accomplishments: Revo has accomplished many awards in the following categories: Best Team, Biggest Team, 1st-3rd in the Scion tC category, 1st-3rd in the Scion xB category, 1st-3rd in the import, Best Audio/Video and Best of SHOW in the past 3 years.
Media Coverage (feature / articles): Vehicles featured in Automundo Magazine, L.A. Times, SEMA magazine, K&N online & a Scion commercial.
Shows Attended: Just a few of the shows we've attended are : Remix, EAF, DUB, Lexanifest, Torc, Spocom, Scion VIP, HIN, NOPI, Autocon, Neisei, SEMA, LA Autoshow, many Scion shows and small shows across the SoCal region.
Community Involvement: Revo is known for helping the community. We host up to 4 shows a year in which each show's profit benefits "Breast Cancer Awareness, Toys for Tots, Kids hospital, and immediate disaster assistance at the time"
Future Plans: We are working on making our race team and show line up stronger to build more magazine featured vehicles, but without losing the focus on our enthusiasts and their goals.
Organized Meets:
Orange County Chapter / 1331 n. Euclid st. Anaheim, CA – first Friday of the month
818 Chapter / 4606 n. lankershim blvd, North Hollywoos, CA – second Friday of the month
Los Angeles Chapter / 1600 s. Figueroa st. los angeles, CA – last 2/3 Friday of the month
Club Vehicles:
Race – open to those that are interested in being part of a legit race team (no street racing)
Show – is upon the presidents standards
Enthusiasts are welcome as long as they fit with our environment
Final Thoughts: Revo has worked long and hard for what we have accomplished and that just serves us as a grassroots car club that will accomplish anything in the future. We believe in growth and standing out from the rest, so as long as we can keep doing what we do.
General Questions

How long was the club operating? When did it start?
3 years. 2008
How did it start?
With the mentality of growth
How did you come up with the name?
2 of the original members thought about it.
How many members in your club?
25
What kind of cars are in your club?
Import, euro, domestic
Where is the club based (City, State/Province, Country)?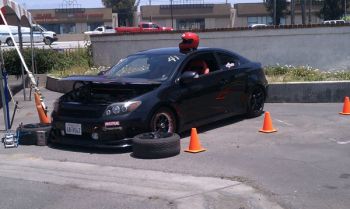 California
Are there any chapters / offshoots? If so, where are they based and how many members do they have?
Orange County, Anaheim, North Hollywood
What is your club all about? (What do you do together, how often do you meet, what do you offer your members, etc)
We meet every Friday at our different dealers. We are all about friendship, cars and having fun.
Tell us anything else unique / of interest to our readers about who you are.
We have built some of the best tC's in the scene as a team.
Event Schedule
Remix, EAF, Spocom, TORC, DUB, Scion shows, and many other shows in the local areas.