05 January 2012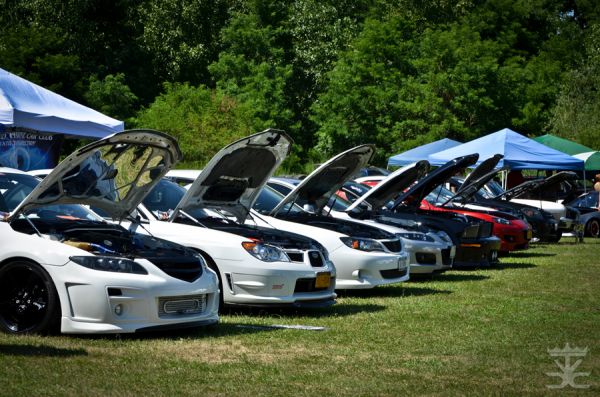 Club Name: Twisted Visionz Car Club
Year Established: 2006
Website: www.twistedvisionz-carclub.com
Facebook Group Page: www.facebook.com/twistedvisionz
Myspace Page: N/A
Twitter: @TwistedVisionz
PASNATION Team Username: TwistedVisionz
Locations / Chapters: Based Out Of Hudson Valley, NY but we are working on expanding to other states.
# of Members: 11 Full Member and 3 Prospects Currently
President / Founder: Justin Whitted
Team Sponsors: N/A
Individual Vehicle Sponsors: Nitrous Express, Prosport Gauges, Gillin Custom Design
Introduction:
Twisted Visionz was established in August of 2006 by Justin Whitted.  Justin had originally been asked to join another car club prior to starting Twisted Visionz.  During his time as a member of this club, Justin became unhappy with the way the club was being run and the way the club was being represented.
From that time, Justin decided to resign from that club and start his own.  This club was Twisted Visionz.  In the beginning there were only two vehicles under the name.  Justin's custom 400hp Ford Escort and his mostly stock 2004 Mazda 6.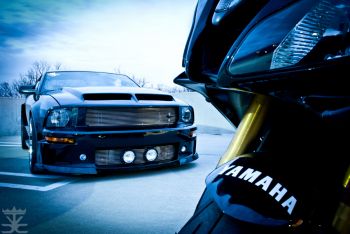 It was this way for a few months while Justin figured out ways of getting its name out there. Starting off as just approaching people in person, to business cards placed on peoples cars, to the clubs own website and other means by modern day social networks.  IE – Cardomain, MySpace, and Facebook
Club / Team History:
Since the club's debut our presence in the community has been becoming more and more known and respected.  During our time of being a Car Club we have seen numbers in upwards of 20 members, and some as low as 3-4 members. With the fluctuating numbers it was decided that a change needed to be made in terms of taking on members.  This change consisted of probation periods for prospects, many member inquiry denials for whatever reason.  We came to the conclusion that we should focus on member quality and vehicle quality rather than just accept anyone and then they not act and show the dedication that we want.  Each one of our members believes in Quality over Quantity. What this means is that while our numbers may not be large it does not take away from the overall build quality of our rides and the awesome character of our members.  Everyone is familiar with the old saying "One Bad Apple Spoils the Bunch".  We completely believe in that saying and that saying and mentality begins to form the backbone of our club.
We are a very close linked club. We all consider each other family so we preach loyalty, dedication, and support ethics throughout the club. Professionalism is a big part of what we as a whole are about as well.
Awards / Accomplishments:
Our Club as a whole have gone to many shows throughout our time together and received multiple club awards such as "Best Club Quality" as well as "Best Club Representation/Participation".
Many of our members on the individual side of thing have also been awarded multiple 1st, 2nd, 3rd place trophies and other awards at events as well.
I think our biggest Accomplishment as a club, although it is an intangible on,  is the respect we gained throughout the years.  When we come around, people know we are on our A-game and are about business as usual.
Media Coverage (feature / articles):
Had an article published in the Times Herald Record Newspaper about our club. (can submit a scanned copy) as well as being mentioned in an article for a show we attended. (can submit a scanned copy)
Shows Attended:
these shows are pretty much attended yearly.  Funkmaster Flex Tour, Summer Slam @ Englishtown Raceway Park, Carlisle Performance & Style, Carlisle Ford Nationals, K104's Extreme Rides, Orange County Choppers Spring Bling and Summer Showdown, STI vs Evo Shootout @ Englishtown Raceway, Cars4Cancer, H.I.N Boston, Rhinebeck Car Show and Swap Meet, DUB, Ocean City Car and Truck Show, Paul Jr. Designs Car Shows, Car Show @ Bear Mountain Park, Numerous other charity and local events as well
Community Involvement:
Twisted Visionz is a Proud Supporter/Sponsor of:
- The Center for the Prevention of Child Abuse
We also support and participate in many other charity events such as "Cars4Cancer" and Local "SPCA fundraisers" to name a couple.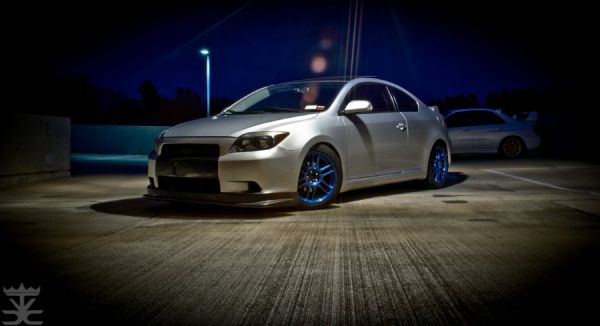 Future Plans:
Our future plans as a club are to continue building and up keeping our namesake.  Continue to have fun together always and keep it tight as we always have.  We do have plans on expanding our name out of state as well.  This has been in the works over the last year or so.  Being how picky we are about members it's hard to find someone not in our area to trust with holding true to the path of our club.  And that's to be Professional, have fun doing what we love and help support the community.  Other Plans include hosting more shows and other events, whether it be automotive oriented or not.  We are just going to keep moving forward with the power of a locomotive.  The sky is the limit with us. And we plan on really that limit together as a family as we have continued to do since 2006.
Organized Meets:
We have hosted/participated multiple automotive and non-automotive oriented event throughout the years.  From Car cruises, to car meets, to movie nights at the local drive-in, to charity fundraisers all over.  There will be more to come.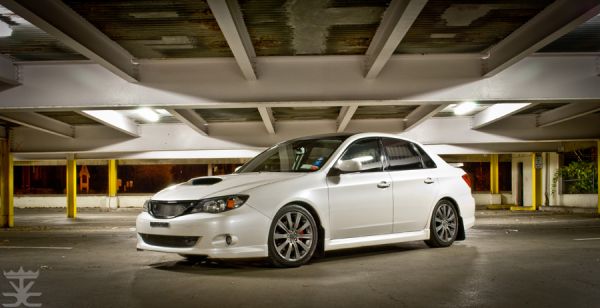 Membership / Modeling Details:
All new member prospects vehicles should have some modification done to them that way you as the prospect have something to show us along with your interest.  The vehicle does not have to be a complete showstopper, horsepower monster, or have a 200+db capable system to be a part of our family, but we do ask that the car be clean, presentable and have mods that will look good at shows and other events we do as a club.  Prospects are also required to go through a simple probation period.  The length of this probation period varies.  It can be anywhere from 1 to 12 months.  The length of the probation period before a membership decision is made, solely depends on the prospects' ATTITUDE, PARTICIPATION, CHARACTER, and VEHICLE PROGRESS, and OVERALL DRIVE.
This probation period can be thought of as a window for the prospect to get to know the current members of the family and vice versa, it allows us as the current family to get a feel for the new prospect as well as give the prospect a chance to see if being a Part of Twisted Visionz is ideally something he/she still may want to do.
During the probation period all prospects are welcome to participate in any events we have as a club and are encouraged to bring loved ones or friends/family whom may be interested as well. Prospect membership or non-membership is decided on the opinions/votes of current members.
Twisted Visionz Prospects will be required to wear a club prospect badge on the front windshield of their respective ride until they are voted into the club whereas the prospect indicator will be removed.
ALL MEMBERS of Twisted Visionz are required to wear the club badges on their rides and wear club shirts during all club events.
Club Vehicles:
-Custom Twin Turbo 2004 Mazda 6
-Custom Twin Turbo 2006 Mustang GT
-Built 2005 Subaru STI
-Bolted 2007 Subaru STI
-Modded 2008 Subaru WRX
-Modded Mazda RX-8
-Bolted and Tuned 2007 Mazdaspeed 6
-Bolted 2007 Yamaha R6
-Modded 2007 Cobalt SS (Supercharged)
-Modded 1987 Mustang GT (351 Windsor w/work)
-Modded 1971 Nova Custom