Written by Daniel Ponzini | 12 January 2010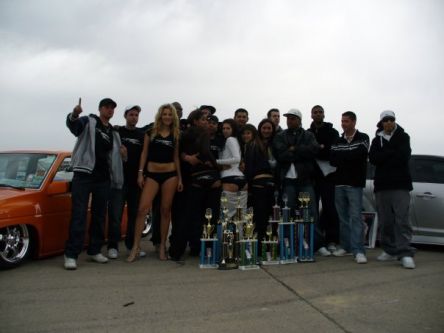 President: Billy Torkelson
Year Established:
2005
Website:
www.streetoutlawz.ca
Locations / Chapters:
Hamilton, Toronto, Peterborough
Members:
50+ Cars/Trucks/Bikes


Team Sponsors:
Sound Waves,  Ottawa Auto Body, NTD Window Tinting, Focus Rims And Performance, Cf Technologies, Beyond Concepts, 360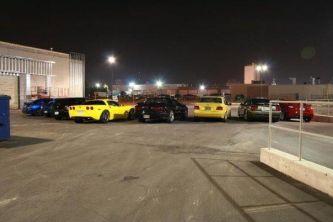 Customs, DHR Studios, Altered Altitude, Fuel Marketing, Rockstar Motorsports,  And Outlawz Entertainment.
Introduction:
Street Outlawz is tightly knit group of friends based out of Hamilton, Ontario. The teams main goal is to form and build the top car club in Canada competing at car shows, drag racing, auto cross and drifting. Outlawz Entertainment delivers night clubs and events hiphop artists, a solid dance crew and promo Models. Street Outlawz modelz have dominated Bikini Pageants, Photoshoots, and are the hottest thing in the industry today!
Club / Team History: Established in 2001, Most of the members grew up together and were close friends before even having their licence. Street Outlawz passions and goals were to create an enriched environment that could best facilitate the growth of the tuner and lowrider scene in southern ontario.
Awards / Accomplishments: Members with Over 350 Trophies Combined are a serious force in the car show scene. Taking home such trophies as "Baddest Car Club" At Importfest, 7 - CSCS Series Championships Titles, Street Concepts Mini Truck of the Year and Car Club Of The Year in 08 - 09.

Models: Winning Titles such as Miss Importfest Bikini - Celine, Miss CSCS 08 - Meghan A, Miss Toronto Motorsports Park + Miss CSCS 09 - Casey R,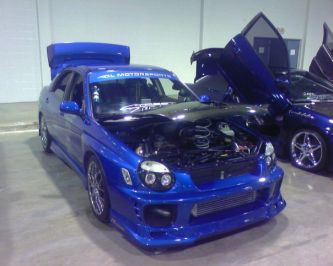 Miss RaceMode - Maria D, Miss Hawaiian Tropic  - Michelle B, Miss Hooters - Brittney V, Miss Steelcity Showdown - Sabrina, etc. *Special Congrats To Irena Gee Dominating the car scene taking the Street Outlawz Bikini Competition Series Winning.. Miss FSC, Miss Importfest, Miss Battle At the Border, Miss Scrape By The Lake, etc. Most importantly, their greatest accomplishment are the friends made along the way to form this family.

Media Coverage: RPM Magazine, www.gotahotride.com, Pas Nation, Pasmag, Mini Truckin' and 2 features on Sport Compact Tv. Outlawz, creators of the tuner/model  DVD "Unleashed" Dropping in spring 2010 online and in stores brought to you by Outlawz Entertainment.
Shows Attended: Importfest, Scp, Scrape By The Lake, Battle at the Border, Cscs, TASR, Darkknights, any show from Montreal to Toronto to New york they bring the "New Image In Car Shows." Hot Girls Hot Cars. Street Outlawz Hosts a Show N Shine/Pageant - Steel City Showdown In Hamilton which was sold out in '09.

Community Involvement: Donate to Mcmaster Childrens's Sick Hospital, and to the Government by paying our many many tickets!
Future Plans: Street Outlawz hopes to promote and support the car scene to help keep it strong. To remain a close family of members/models/and friends that love to get out and have a great time!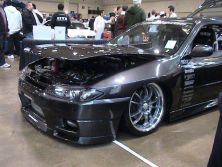 Membership / Modeling Details: Street Outlawz is definitely is the one of the top teams in the game. Hottest Models and Hottest rides around bringing a car show wherever they go. Hosting ALL the Bikini pageants in the car show scene such as CSCS, Battle at the Border, SteelCity Showdown, + Importfest bringing 30 girls to the stage!
Club Vehicles: A WIDE range of cars, trucks and bikes consist of body dropped mini trucks to Hydro trucks, Boosted Nissans/Mazdas/Hondas, Wild civics, to insanely fast Z06 vettes and Supercharged Stangs. A Nova SS running 10's.  Show stoppers such as the Bagged Prelude and the Insane Integra, to Mega Mitsubishi's.  Street Outlawz has Domestic/Import Show Cars , Race Cars, Low Riders, and Crotch rockets. Not to mention their stereo division!
Final Thoughts:
"I'm proud and honoured to be part of Street Outlawz. The people in this group are so well bonded with each other its like a family reunion every time we get together. Cruising downtown or chillin at the "Pit Stop" is like a dream come true," Billy T, Street Outlawz President
{yoogallery src=[/images/phocagallery/Car-clubStreetOutlaws-WEB] width=[150]}