Written by Administrator | 22 April 2010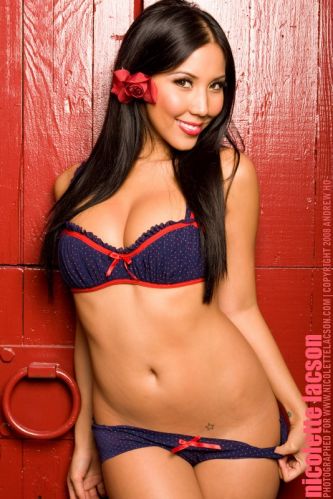 I have a few spots I like to shoot at, but I think I'll always prefer on location over studio, any day, as it is so much more to play around with. Beaches aren't bad either, but I still prefer a nice warm indoor spot over the unpredictable weather which has made itself known to me too many times now.
THE ESSENTIALS
Name: Andrew Ho
Company: www.andrewdhphotos.com
www.bluedawnstudios.com
Location: San Francisco, CA
---
The Interview
PAS: Who are you?
Andrew Ho: My name is Andrew Ho. I'm a Chinese American photographer currently in school for Photojournalism and Asian American Studies.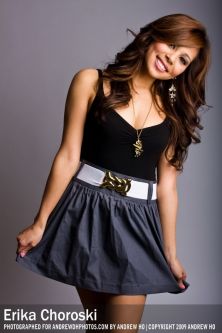 PAS: Where are you from?
Andrew Ho: I was born and raised in San Francisco, CA and I'm still currently living there while I finish up school at San Francisco State University.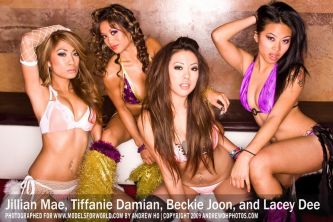 PAS: Did you go to school to study photography?
Andrew Ho: I didn't actually go to school or study photography. I saved up money and picked up a camera one day. I actually was trying to get into a photography class for the longest time in high school, (currently, I'm now in college) but couldn't.

PAS: How did you get into photography?
Andrew Ho: Feeling the frustration of not being able to even test out photography in school, I pushed myself into photography as a hobby at first, but as I had more and more friends encourage me. I got more into other aspects of photography. I didn't go right into what I'm doing now. I first wanted to cover events and do sports photography, which I do a lot of covering of now. I first thought about glamour and portraiture when a good friend of mine asked me to take some photos for her auditions for the Golden State Warrior Girls. The pictures were awful, but they were well received at the time by my very supportive friends. Soon my event photos got better and so did my photos of people.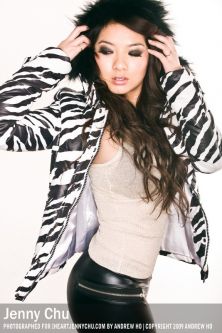 PAS: How long have you been a photographer?
Andrew Ho: I've considered myself a photographer since I started shooting glamour professionally in May 2007, so about 3 years now.

PAS: How would you describe your style?
Andrew Ho: This is a very difficult question for me as there are many situations that affect the way I shoot. I normally try to do my best to get the desired photo or look for my clients. At a very basic level, I prefer to shoot close, tight shots, focusing mainly on the subject. On occasion, you'll find a wide composed shot, but not too often.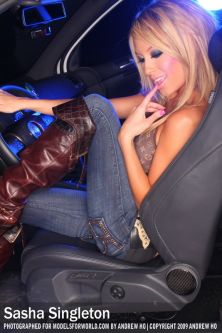 PAS: What sort of equipment and software do you use?
Andrew Ho: I currently use a Canon 40D EOS Digital Camera with my primary lens of a 28-70mm 2.8 L series lens. Like most other photographers, I'm sporting Photoshop mostly because that is the standard and the only thing readily available when I first started.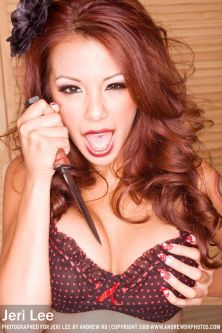 PAS: Are you a MAC or PC user?
Andrew Ho: I'm definitely a PC user. I prefer this much like I do Photoshop because of it being so easily accessible.

PAS: What has been your most memorable assignment or model to work with? Why?
Andrew Ho: This is hands down the hardest question for me to answer as I have been fortunate enough to have worked with so many great models to whom I consider good friends now. Jenny Chu stands out above the rest as she was such a very down to Earth person with an outstanding personality, we got along great. She is really one of a kind. There were no awkward moments during the shoots like I would have with newer models. The entire shoot didn't feel like work at all, it was all fun. She was always very respectful and nice even before we shot.

PAS: What would you say to other enthusiast photographers out there who aspire to become a great photographer?
Andrew Ho: You don't need to have a fancy camera or a lot of money for school, as long as you work hard on learning and improving your ability and comfort with the camera, you can learn very quickly how to take great photos. You just need to be mindful when composing yourself and overtime it'll come easy to you.