Written by Administrator | 22 April 2010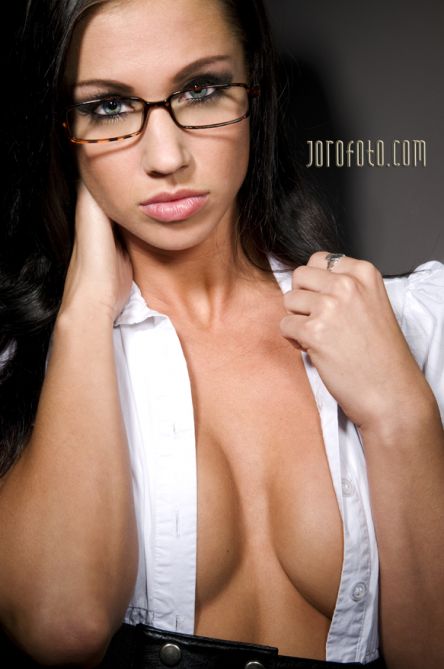 I'm a 100% Puerto Rican commercial/editorial photographer, Boriqua represent! I'm a funny, outgoing person who loves to travel, meet new people, and generally have fun. I like playing sports like football, baseball and cycling.

THE ESSENTIALS
Name: Jose Rosado
Company: JoRoFoto Photography
Location: Philadelphia, PA
Website: www.jorofoto.com
Twitter: twitter.com/therealjorofoto
PASNATION Username: JoseRosado

---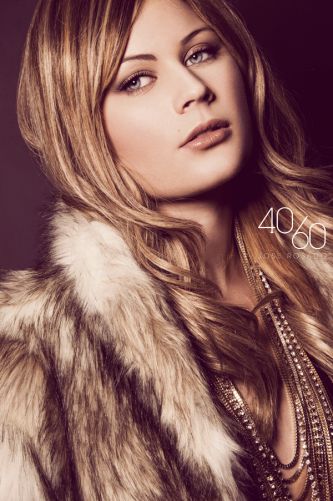 The Interview
PAS: Where are you from?
Jose Rosado: Originally from NY, but now living in South Philly.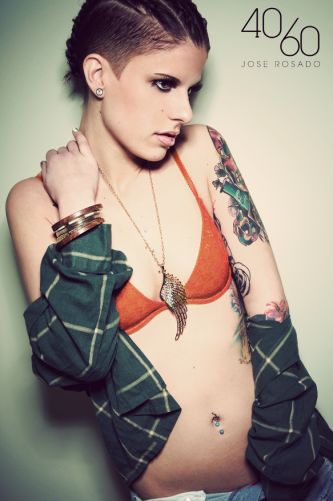 PAS: Did you go to school to study photography?
Jose Rosado: Nope, I actually went to Lona College for Advertising, and then got my MBA in Marketing from Lona as well. Tried to round out my education and better myself on the business side of photography, since I knew I could learn the technical stuff myself, just from reading books and shooting.

PAS: How did you get into photography?
Jose Rosado: I always was very artistic, focusing on drawing and painting growing up. And in college, while taking some painting classes in my free electives, I was encouraged by my professor to take a photography class and ending up loving it.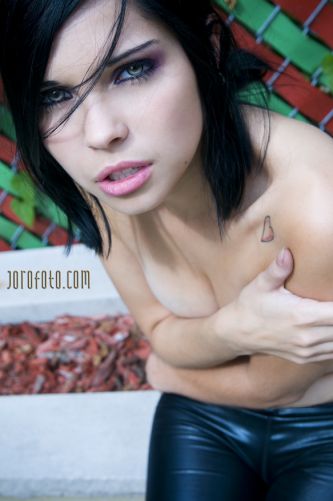 PAS: How long have you been a photographer?
Jose Rosado: I've been a photographer for about 4.5 years now.

PAS: How would you describe your style?
Jose Rosado: Hmm that's a good one, because I don't think I have a very unique style, but people are always telling me the opposite, so I'd have to say it's a mix of glamour, editorial and fashion stuff. I use various lighting techniques from one kind of photography in another genre just to mix things up a bit and people notice.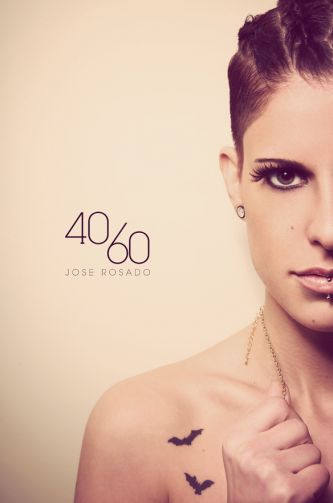 PAS: What sort of equipment and software do you use?
Jose Rosado: Well, as far as camera stuff I shoot primarily with Nikon and various Nikon, Sigma and Tamron lenses. With regards to lighting, all AlienBee lighting equipment, and I edit with Adobe Photoshop CS4, Lightroom 2, and Bridge CS4 with a Wacom Intuos 3 Tablet for retouching.

PAS: Where is your favorite location to shoot pictures?
Jose Rosado: I do love to shoot beach stuff only because I love going out to gorgeous locations to shoot models. And of course it also gets me out of the regular studio stuff that I find boring.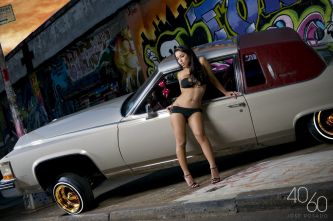 PAS: Are you a MAC or PC user?
Jose Rosado: I'm a Mac guy, but not nearly cool enough.. lol.

PAS: What has been your most memorable assignment or vehicle/model to work with?
Jose Rosado: It'd probably have to be shooting on-location in Queens and Brooklyn, NY with Jessenia Vice and Mileena Hayes for Lowrider GIRLS last year. As they say, shooting on location is all about whatever can go wrong will! And it was quite an experience producing the shoots and getting all the people needed to work an editorial shoot, and of course the car owners as well for the lowriders. But we're primarily problem-solvers as photographers so we got through it and came out with some awesome shots for the magazine as well as my port.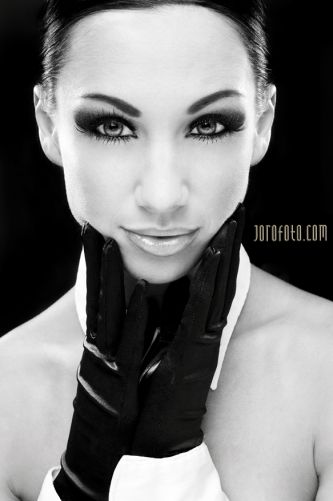 PAS: What would you say to other enthusiast photographers out there who aspire to become a great photographer?
Jose Rosado: I'd say to really just keep shooting. I can honestly say that after a few years, I always learn something new every time I shoot no matter how small or big; you're never done learning in a field like photography with tastes and technology that's constantly changing. In the beginning shoot everything you can until you get a feel for what you like, then use the networks you already have in place to try and get work; ie. Family, work colleagues, people in hobbies you may have had before photography like cars, paintballing, music, etc. Being good in photography is important, but you've got to network in order for people to actually see your work!