Written by pasmag staff | 30 January 2012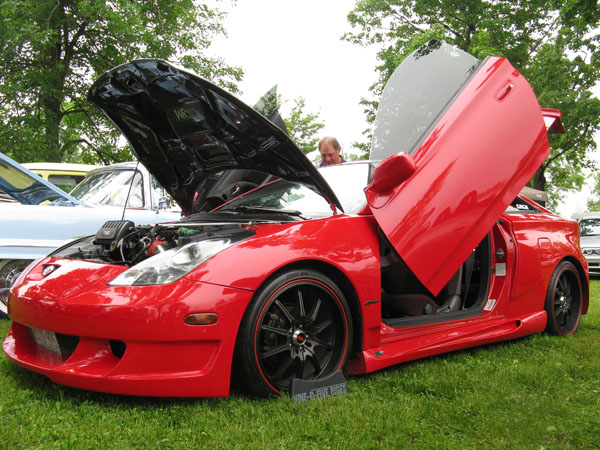 Owner: Tom Wilga
Location: Welland, Ontario
Vehicle: 2000 TRD Supercharged Toyota Celica
Car Club Affiliation: Nine-O-Five Rides
What will be your next performance modification/upgrade?
Rods and Pistons
"All Show', "All Go" or Both, Why?
A little bit of both. Having a TRD Supercharger is rare enough, but when you throw it on a Celica, it makes it that much more unique since they never made one for the car. The exterior of the car has been a work-in-progress for the past 5 years, and I don't think I see an end to it :). Yearly changes are a must if you want to stay on top of the competition, keep the vehicle looking fresh and keep your competitors on their toes.
Any Shout Outs?
All the members of Nine-O-Five Rides, the club sponsors, Auto Styling Niagara and of course my supportive girlfriend Lyndsey, who has stuck by me all the way.