Written by pasmag staff | 07 February 2012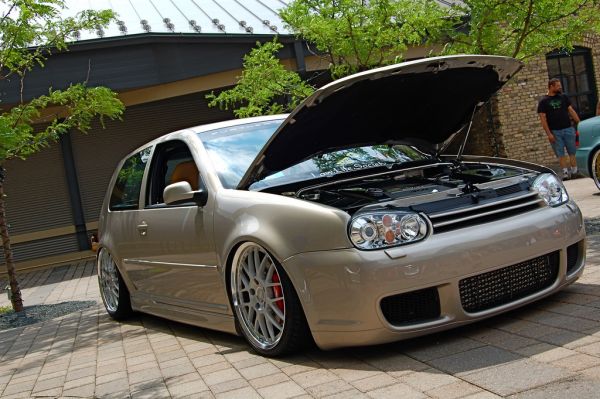 Owner: Jimmi Kane
Location: Flanders, NJ
Vehicle: 2004 VW R32 Turbo
Power: est 500 whp
What will be your next 12-volt or car audio modification/upgrade?
Well I do not have a full stereo system in the car as of yet. It only has the Pioneer AVIC D3 headunit. I'd like to design a great audio setup eventually. My previous cars all had great sounding systems but this one I just have not gotten there yet (especially since I'm a drummer, I need that "live" feeling when I'm listening to a stereo)
"All Show", "All Go" or both? Why?
Right now she is slightly more Show with the huge potential for Go! That's why I explained to change out the air ride and go for coils along with the addition of the front and rear diff. She has so much power I cannot simply plant on the ground because of the bags.