Written by Jeremy Alan Glover. Photos by Jeremy Alan Glover | 24 January 2012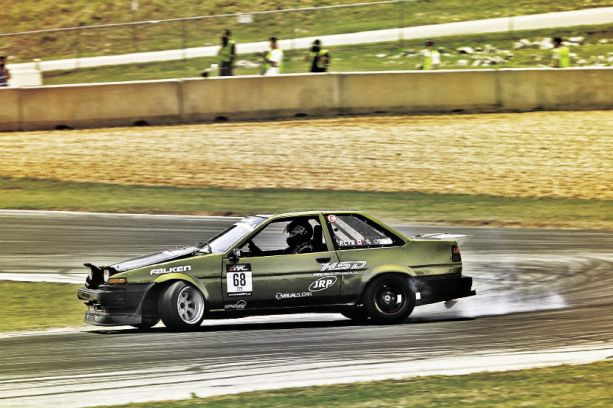 In DMCC, Pat Cyr is one of the crowd favorites thanks to his aggressive driving style and his mean green Corolla. Cyr has been piloting his Corolla since he started in DMCC and over the years the car has been getting crazier and crazier. Whenever you see Cyr pull up next to another driver as the chase car, you know it's going to be an intense run. Since he began competing a few years ago, he has turned his car into a dragon slayer with around 400hp in a car that's as light as a feather.
Cyr used to be a Honda boy and participated in autocross events in his modded Civic until one day he picked up a Corolla AE86 and found out that sliding the car was really fun. The autocross organizers weren't as impressed and Pat got kicked out of events for sliding his car. That's when his love for drifting pretty much began.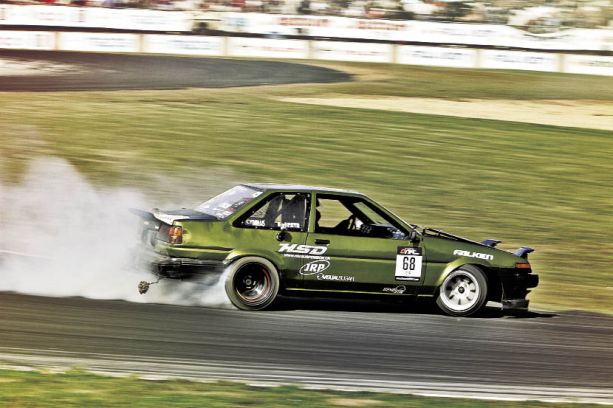 The first few years Cyr ran a setup that was pretty tame - a simple turbocharged 4ag, but combined with his crazy all-out driving style, he started to rack up podium finishes. As the cars in the DMCC started to evolve and become more powerful, and with his sights set on Formula DRIFT, Cyr knew he needed to add more power. He decided to go back to his Honda roots and swapped in an F20c powerplant out of an S2000. With a few go-fast parts and with his 16g turbo thrown into it, his new setup was good for about 400whp, which is good for a little, light car like the AE86, but it wasn't light enough so Cyr made fiberglass doors, fenders and a roof.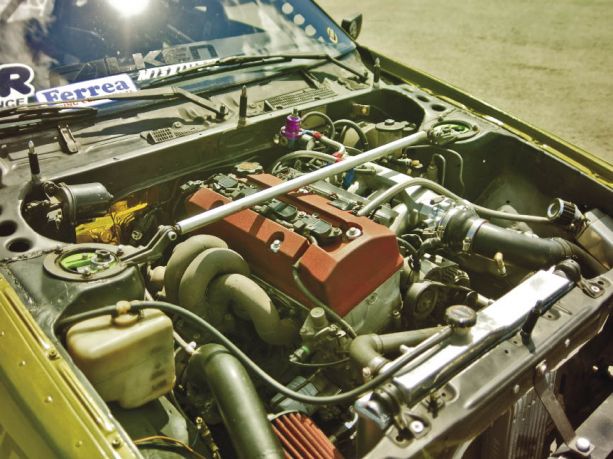 It's pretty impressive that all the work, from the engine swap to building the car's roll cage, were all done in his garage at home – a true testament to the built; not bought attitude. The car is slammed on HSD coilovers that not only make the car look sick but also perform great too. To go along with the stanced looked of the car, the car rolls on a set of Watanabes 15x9.5 -17 up front and Basset 18x8 -40 steelies in the rear all wrapped in Falken rubber. Power gets put down through a Bully 4 puck clutch to a Weir Performance Spool and axle kit to make sure the drivetrain is as strong as possible.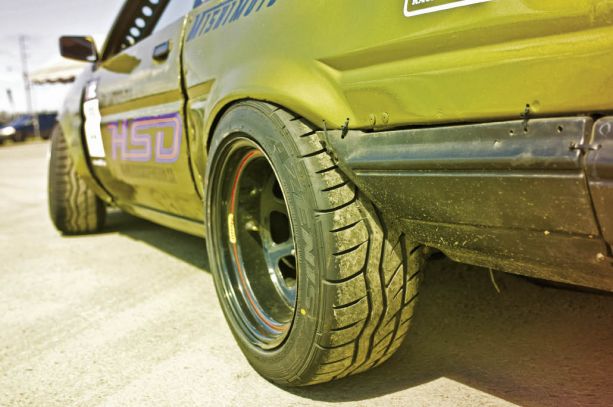 Cyr won the Formula D Pro-Am Nationals last year which gave him his FD license and enabled him to compete this year. He has done pretty well considering his small budget and the mechanical issues he has had to deal with at some events.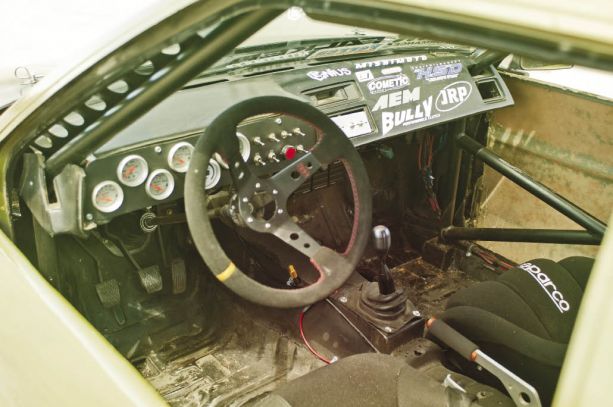 Keep an eye out for Cyr in the future in both the DMCC and FD, as he is one determined driver with a great attitude.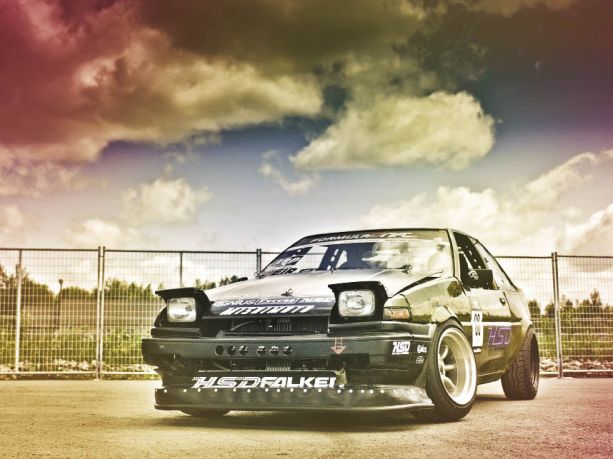 ESSENTIALS
Owner: Pat Cyr
Vehicle: Corolla AE86
Location: Mississauga, Ontario, Canada
Engine: F20C
Horsepower: 400 WHP
Website: www.patcyrracing.com
Club Affiliation: www.driftposse.com
ENGINE
16g turbo
Custom manifold
750cc injectors
Magna fuel pressure regulator
Misimoto Intercooler
Misimoto rad
Misimoto oil cooler
Blitz blow off valve
AEM engine management
S90 throttle body
Ferrea Valve, springs and retainers
DRIVETRAIN
Bully 4 puck clutch
Weir Performance Spool and Axle kit
Custom 2 piece driveshaft
SUSPENSION
HSD coilovers
T3 rear 5 link
T3 lower front control arms
T3 negative roll center adjusters
Ueo Tierods
Battleversion traction brackets
WHEELS / TIRES
Watanabe 15x9.5 -17 (f), Basset steelies 15x8 -40 (r)
Falken RT615K 205-50-15
SPONSORS
HSD, JRP online.com, Falken tire, Weir Performance, visual sugar, U2NDyno.com, Mishimoto, Genius Tools, Ferrea racing components, S90 throttle Bodies, Cyrious productions