Page 1 of 3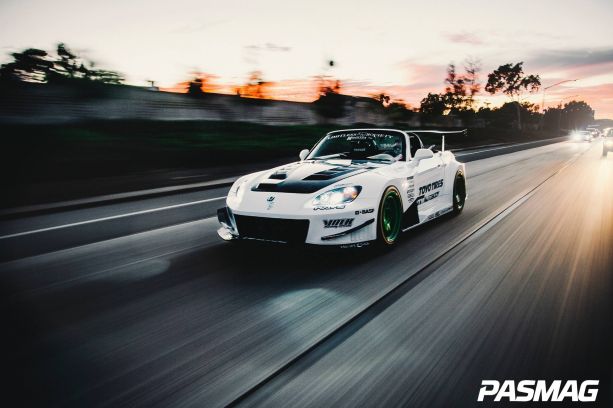 Dedication. It's the one word that describes this build. In fact, I have never seen someone so dedicated to a build in my life. The amount of changes that this car has gone through is jaw dropping, having gone from being a frame-dragging stance car to the meaty tired monster you see now.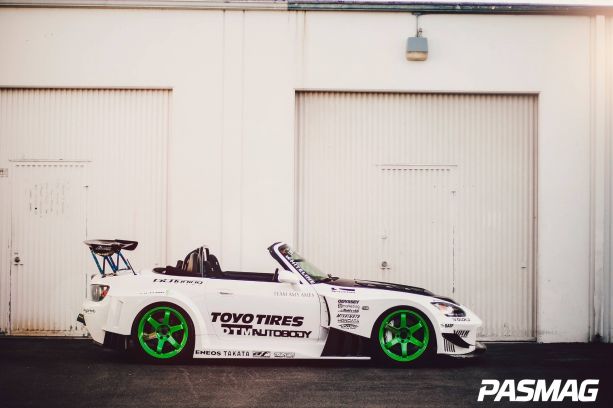 A few years ago, you would have found Luigi Arroyo rolling around so low he always got stuck on speed bumps. BBS LMs in white with stretched tires and lots of camber. It was a clean and classy look that lasted for some time, but this was not enough for Luigi. Fascinated with high-end Japanese tuners like Abbey Road Company and J's Racing, the JDM bug hit and man, did it hit hard.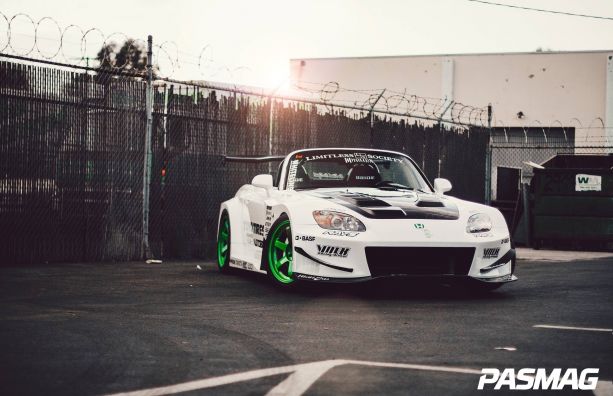 Before we continue, keep in mind that this is a build that is done on a working man's budget. Also Luigi doesn't live at home and get parts from mom and dad. This is a testament to show that if you work hard enough and dream big you can and will achieve anything you want.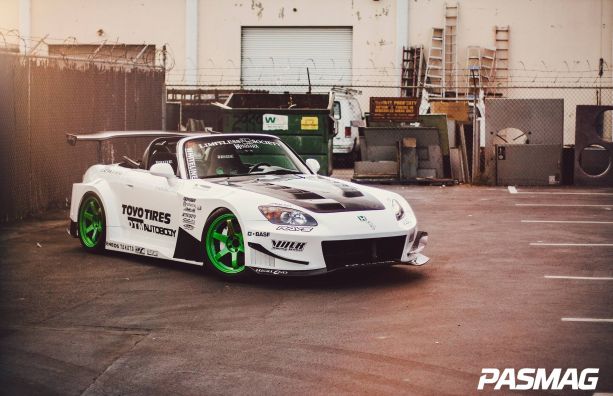 After months of going back and forth and trying to sort out the budget for his first big transformation, Luigi came up with a very aggressive white and green street combo that made people question if it was in fact the same car. The car is outfitted with a J's Racing front bumper, hood, rear diffuser, canards and GT Wing as well as FEED Side skirts and a set of ASM Rear over-fenders.
Not to mention the wheels — a set of Takata Green TE37, the holy grail of limited-run wheels from Rays. Of course, the only way to run such wheels is on a set of Toyo Tires. Everything on this build is top shelf and no expense has been spared. In fact, these parts alone are worth more new than many used S2000s!