Written by Dave Pankew | 01 February 2010
Page 2 of 3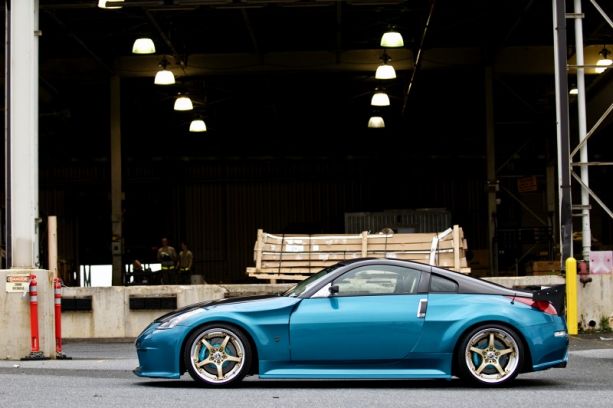 The rollers were said to be too common but at the same time, we think they work well with the theme of the Z.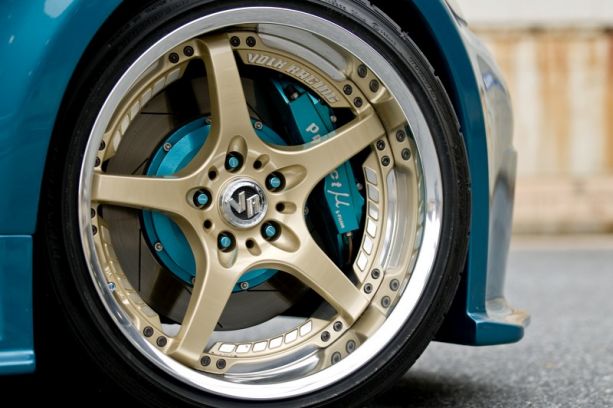 The classic Volk Racing FS Challenge forged alloys were selected with 19 x 9.5-inch fronts and 19 x 10.5-inch rears boasting a -9 offset. The Dunlop Direzzas cloaking the wheels are 245/35R19s for steering inputs and 275/30R19s to put down the power. Lurking behind the trademark 5-spokes are a set of Project Mu's finest SCR-pro 14-inch slotted rotors gripped by 6-piston calipers up front with a 13-inch/4-piston combo in the rear.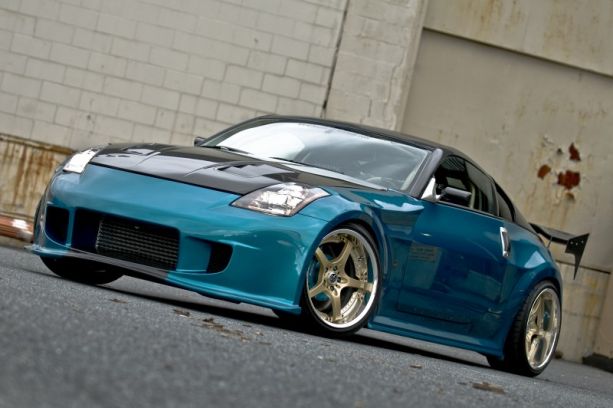 The handling has been ramped-up with TEIN FLEX coilovers and Cusco sway bars. The suspension geometry is corrected with Cusco upper arms and the chassis is cinched up with a JIC Magic strut bar and polished GT Spec braces.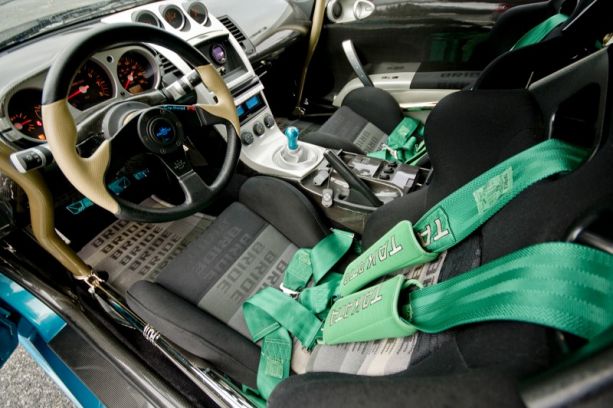 Attention then turned to the interior, the place where Banasan would spend most of his time. The aforementioned brushed aluminum panels were complimented by loads of off-the-shelf and custom carbon fibre including the dash. The roof was done in a silver carbon fibre weave by Starters Upholstery Shop in Greenwood, Delaware who assembled the interior.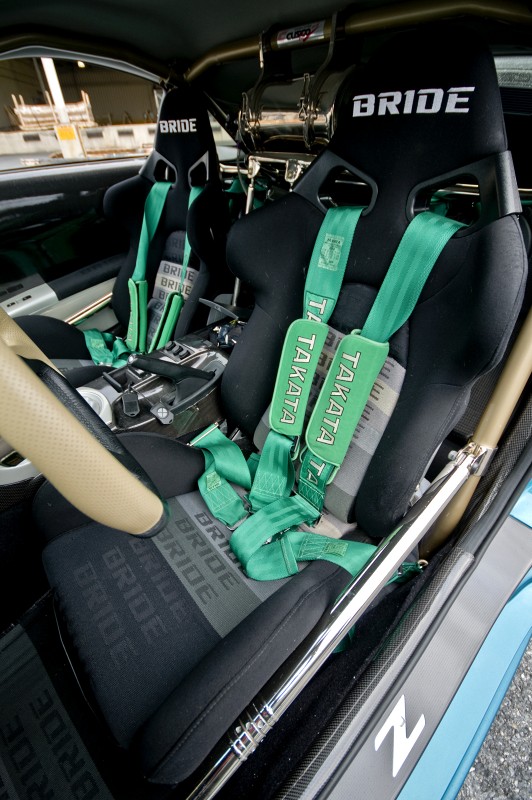 The seats were replaced with BRIDE Cuga buckets rocking Lo-Max rails and Takata greens. The occupants are surrounded by a bolt-in Cusco 40mm roll cage powdercoated in Top Secret gold. But the real crown jewel of the interior is the audio install.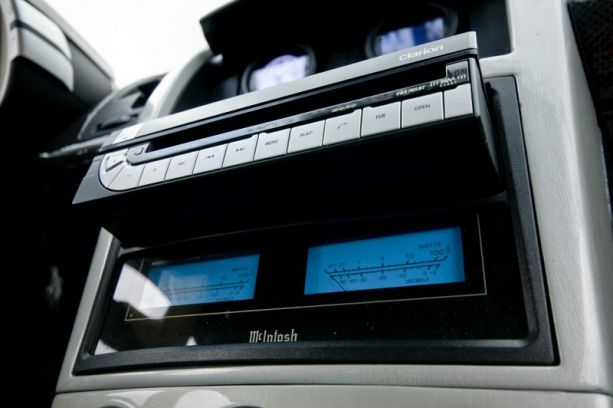 Take one look at the console, and you'll notice two analogue meters splashed in a teal back-light. To the untrained eye this may seem like some old school Popular Mechanics hobby kit but it is some of the finest audio around – McIntosh. "Some people spend $3000 on a system to make lots of noise," laughs Banasan "I dropped $3000 on only one McIntosh amp to create stunning sound quality."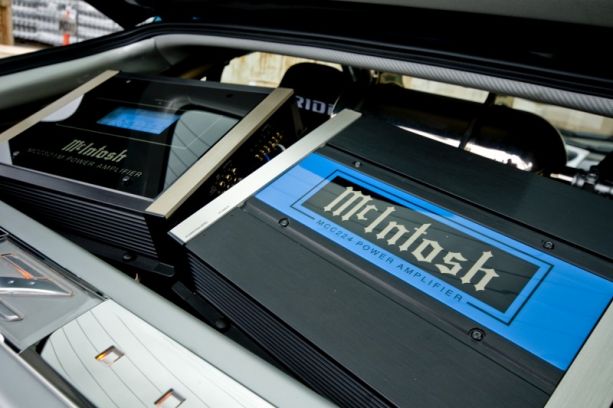 The source unit is a Clarion VRX-785BT with the optional navigation module. The signals are sent to a McIntosh MCC301M mono amp along with a McIntosh MCC224 4-channel for mids and highs.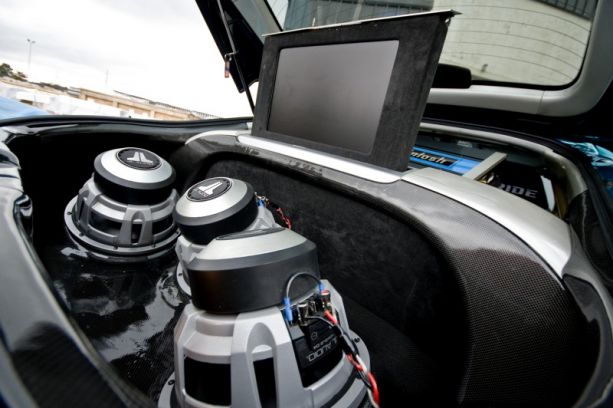 The subs are a trio of 12-inch JL Audio units encased in carbon fiber to reduce weight. The balance of the system is rounded out by Dyn Audio 7-inch components speakers with separate 1.1-inch dome tweeters. The system was tuned by Sound of Tri-State for sound quality and the entire interior was Dynamat'ed to ensure sound fidelity. The multimedia portion of the project comes in the form of a 17-inch LCD rising from a motorized tray on the strut bar behind the McIntosh amps.