Page 6 of 12
-2004-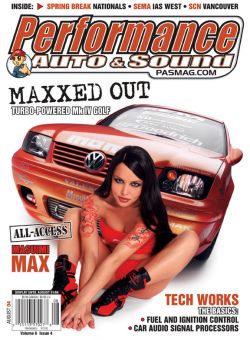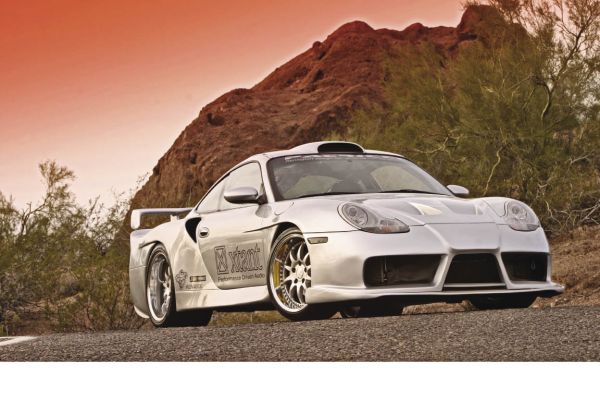 Dial 911 - Volume 6 Issue 4
One of the more memorable Porsches of years past had to be that of Patrick Nguyen from Atlanta, GA. Starting with a 996 twin turbo, he developed the unreal Patritti S-GT Biturbo. This completely redesigned Porsche is as wildly exotic as we've seen. Nguyen's trained eye gravitated towards creating the sensual supercar lines of wild Italian exotics, but he seeked to practical performance of fine German engineering. This impeccable creation blends the rarity and spirit of vehicles like a Ferrari Enzo or legendary F50 into a truly flawless German exotic. At first glance, what many often mistake for a mid-mounted Formula One V10 lurking below the rear glass is actually 3,000 watts of bass stomping Xtant audio. The unique sound system was designed and disguised to look like a mid-engine powerplant!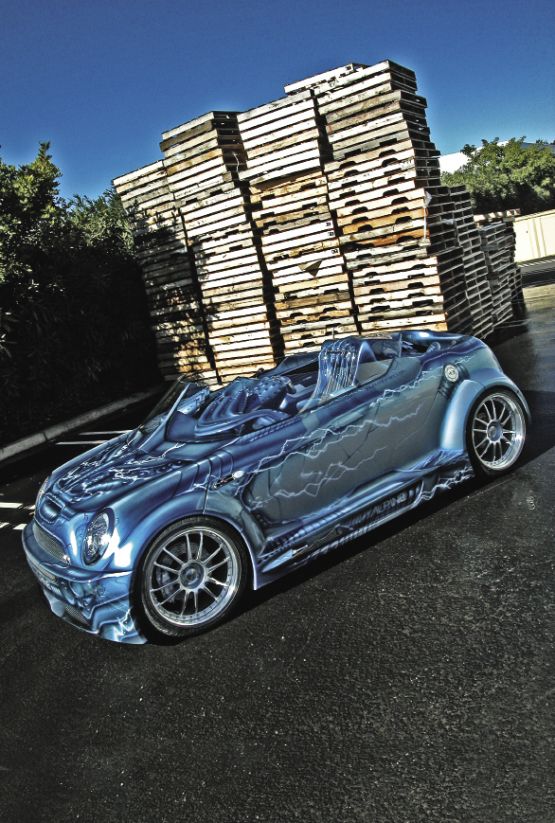 CENTER STAGE - Volume 6 Issue 5
At the 2004 Consumer Electronics Show in Las Vegas, Alpine launched yet another audio assault on the senses of show spectators with this 2003 Mini Cooper S Speedster. And much like its predecessors, this "topless" Mini takes center stage in front of every crowd. The duo of Steve Brown and Mike Vu of Alpine's Advanced Application R&D team are behind this outrageous creation. The most dramatic feature of the Mini was its chopped roof (well before BMW attempted it at the factory level). Brown and Vu constructed a massive eight-foot-long sled as the standout feature. To sample the Alpine demo car, the sled slides rearward five feet to allow a would-be listener to climb in to the custom fabricated Plexiglas seat. Once aboard, the sled returns to its center resting position and the single passenger is situated perfectly to sample Alpine's latest.
---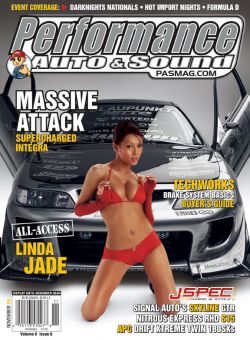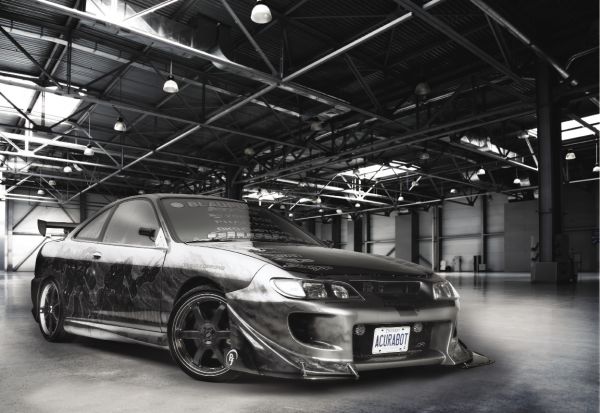 MASSIVE ATTACK - Volume 6 Issue 6


The car that started it all definitely made an impression on fans, young and old. The appeal of the original Acurabot, wasn't limited to sport compact crazed youngsters, but spilled over to older Hot Rod and Muscle Car guys too. Back in 2003, Darknights Nationals attendees were treated to this completely redone 1994 Acura Integra owned by Tajai Das. The Integra was so extreme that it cleaned up at shows in the US and Canada. Das told us he'd been a hardcore Honda /Acura fan since the early 90s and thought the styling of his Integra was the best design work ever done by Honda. Das admitted when he was a "little guy" he became obsessed with the animated TV series Transformers, which obviously helped fuel his strong passion for cars from a very young age. So, when it came time to start modifying his own ride, Das decided to pay homage to his childhood heroes by creating a Transformers-inspired "Acurabot" project. The amazing audio installation featured a motorized Optimus Prime (with light-up rocket missles of course!) that transformed and rose up from within the audio masterpiece in the hatch.
---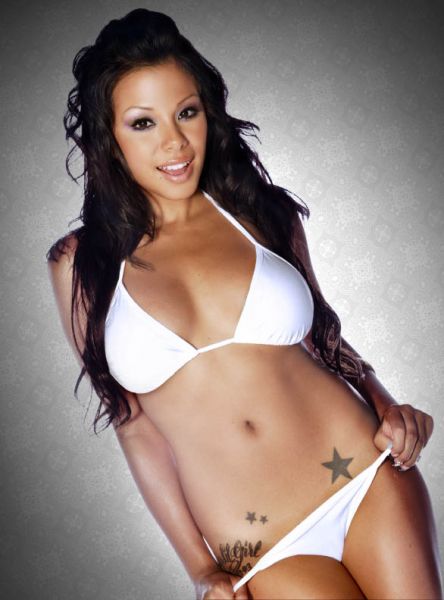 Jeri Lee


THE ESSENTIALS:
Birthdate : November 29
Sign of the Zodiac : Sagittarius
Measurements : 32-24-33 Nationality : ½ Filipina, ½ Mexican
Hometown : Orange County, CA
Turn-ons : Only HE knows…
Turn-offs : …and HE knows this too

FOR MORE CLICK HERE