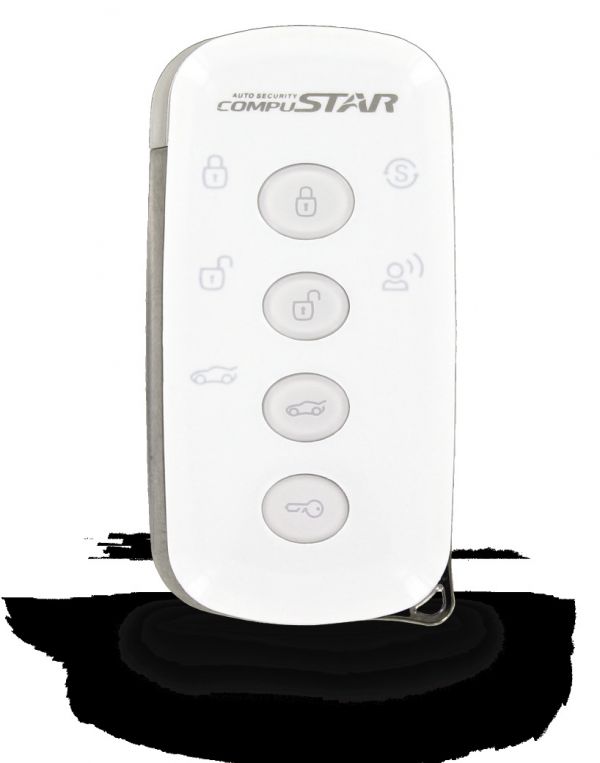 If you are thinking about adding a remote start system to your vehicle but don't want another bulky remote hanging from your keychain, check out the new Slice from Compustar. Technically known as the RF-2W940-SS, the new 900 MHz remote features an ultra thin, flexible circuit board which allows the remote to be less than a quarter of an inch thick, almost 50 percent thinner than most remote starters. The Slice system also includes features such as two car operation, and two-way communication with an extended range up to 4000 feet. That's roughly 40 times the range you'd get from a typical OEM remote start system!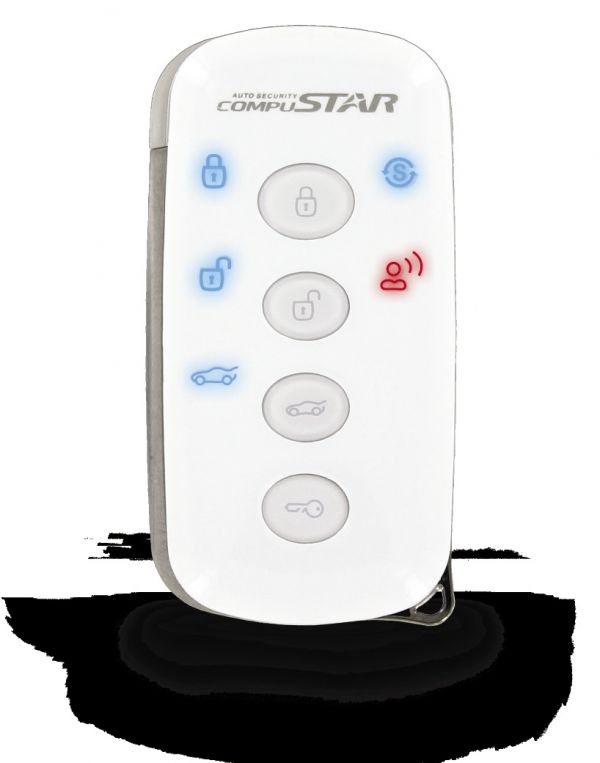 The point behind the Slice system is to provide a remote starter that is easy to carry and simple to use. For example, when you send a lock or start command, the remote responds with an easy to understand confirmation of vibration, audible or visual alerts using the remote controls LEDs. No complicated, hard to read, battery draining LCD screens needed!
The Slice remote control requires a Compustar control module to be installed in the vehicle, and it will work with your existing Compustar system by simply switching out the existing antenna for the Slice antenna. The Slice remote sells for around $349.99 and comes in white with "ghost" LEDs, but can be customized by adding various colors of protective cases. If you want more information as well as a list of dealers, check out the Compustar website at www.compustar.com.