Written by Randi Bentia | 05 August 2013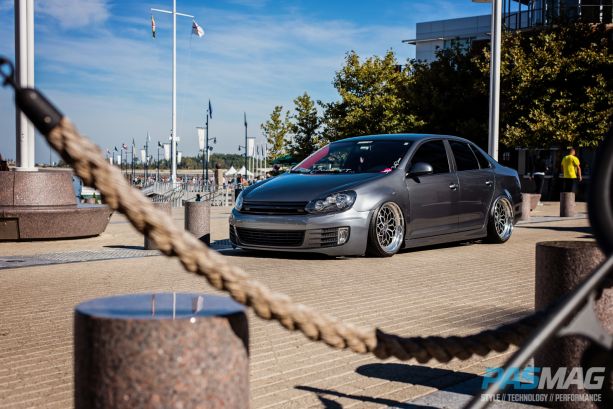 Erik Gillund didn't have any intentions to modifiy his 2008 Volkswagen Jetta S when he purchased it; it was bought as a family vehicle. But after three sets of wheels, finally choosing a set of ISS Forged "Snowflake" wheels wrapped in Hankook Ventus Evo tires, he began to take the car to shows and meets.
Written by Randi Bentia. Photos by Nick Bottini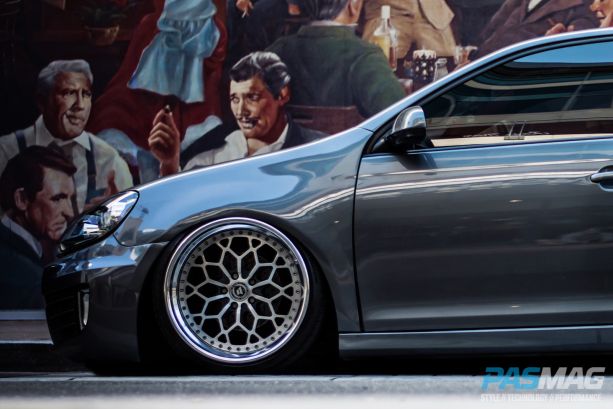 At shows, he befriended like-minded car enthusiasts and eventually caught the (modify) bug! Diseased with this severe illness, he purchased an Air Lift Performance XL Slam Series air ride kit with two 480cc compressors to cure his "ride height" symptom.
Soon after, he worked on the exterior of the Jetta replacing the front-end and converting it with a 2012 VW GTI, including a Euro GTI front bumper (smoothed upper grill) and custom lower-center grill. He matched the height of the front with Votex side skirts and added dark tint to keep away unwanted attention to his interior.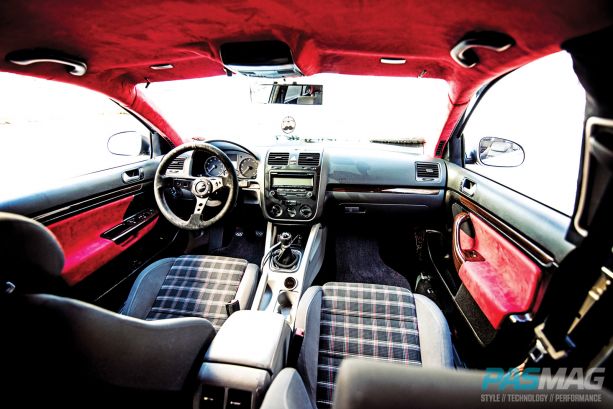 The stock front and rear Jetta seats were replaced with ones from a GTI to match the custom red and black suede on the headliner, a/b/c pillars, rear deck lid, lower b-panels and lower door-trip panels. A NRG black suede steering wheel was mounted to the hub, and red LED interior lights were installed as accents.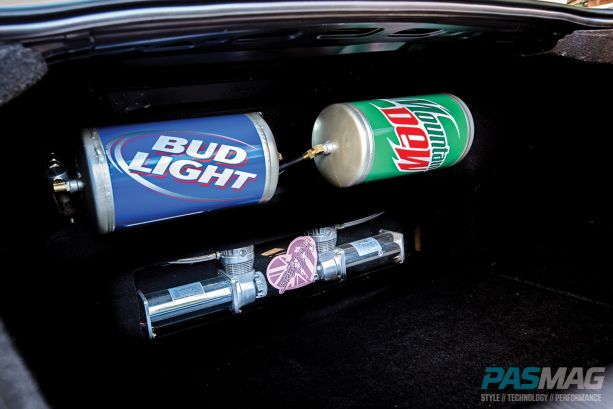 ESSENTIALS // Owner: Erik Gillund // Location: Woodbridge, VA. USA // Vehicle: 2008 VW Jetta S // Club Affiliation: Xclusiv Alliance
ENGINE MODIFICATIONS // 2.5L // APR (carbonio intake, stage 1 tune) // IE billet valve cover // Porsche 911 oil/coolant caps // Semi-wire tuck // NRG engine bay dress up kit
SUSPENSION // Airlift XL slam series kit // 2x 480cc compressors // 2x 2-Gallon air tanks, custom-wrapped with Budlight and Mountain Dew can-themes // Custom box with plexiglass to show off everything // 9-Panel switch box
WHEELS, TIRES, BRAKES // ISS Forged Snowflakes wheels - 19x10 with +32 offset and 3" lip (f), 3.5" lip (r) // Color-matched windows with brushed faces and polished step lips // Hankook Ventus Evo tires - 225/40 R19 (f/r) // R1 concept slotted and drilled rotors // Stoptech street pads
EXTERIOR // 2012 GTI front-end conversion // Euro GTI front bumper // Custom lower center grill // Smooth upper grill // Shaved hood notch // Votex side skirts // Smoked mirror signals // Window tint
INTERIOR // GTI seats (f/r) // Red and black suede (headliner, a/b/c pillars, rear deck lid, lower b-panels, lower door trim panels) // NRG black suede removable steering wheel // Red LED interior lights
SPONSORS, SHOUT-OUTS // My wife and family // Fast Eddies Autobody in Manassas, VA // Kenny Marion // Nick Bottini - Alles Gute Designs (photographer) // Iceboxx Customs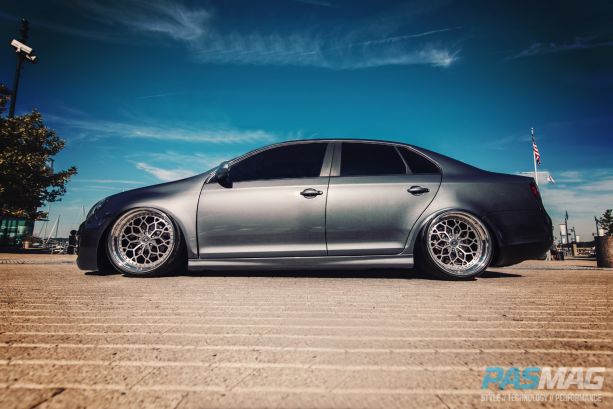 More #TBGLIVE Winners
The annual Tuner Battlegrounds Championship competition provides automotive enthusiasts with an opportunity of a lifetime - to compete against other passionate enthusiasts in North America* for the ulitmate award: to be featured on the cover of PASMAG. Hundreds of enthusiastic…
Read More
If you want the brightest and most durable LED light cubes - this is your solution! These rugged, high output light cubes from Heise use OSRAM LED lights. They are torture tested and engineered with a virtually unbreakable polycarbonate lens.…
Read More