06 September 2012

September 2012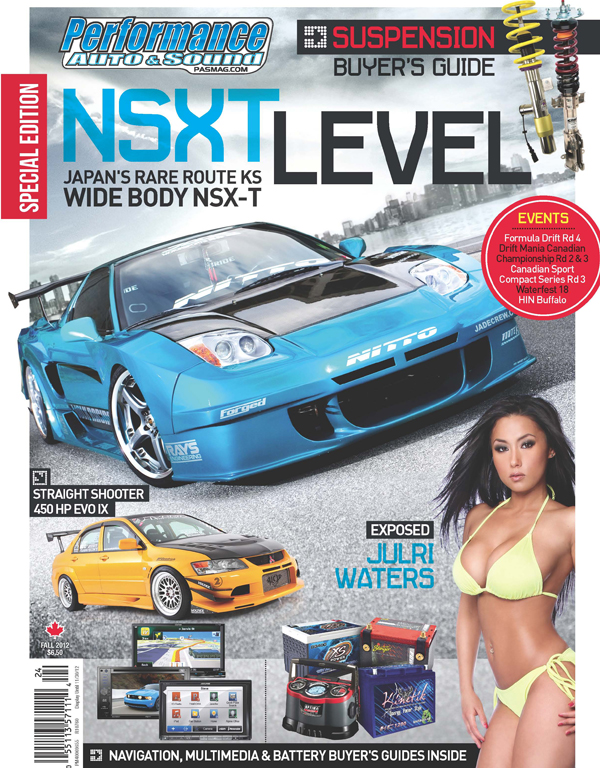 As Labor Day comes and goes, we remember the summer that was. And as we gear up for the fall, we've saved the best of summer for the end. The very best comes in the form of Japan's rare route KS wide body Acura NSX-T. We've also managed to throw in a sleek take on an Infiniti G35 coupe, an orange Lancer EVO 9 and a Nissan S14. We should also mention this month's audio car. Do not be discouraged by the Toyota Sienna; this thing would blow the doors off your buddies' Civics any day.

Some of the hottest shows of the summer are profiled this month, including the complete saga that is Waterfest, Wuste, HIN in Buffalo, NY, AutoCon, Fresh Meet and much more. Told you we saved it for the end.

We also have some fresh test reports, begin profiling our new FR-S project car, we profile the international drivers of Formula Drift, and we've got more buyers' guides; specifically, navigation units, wiring, batteries and more.

Let's start the new season off on the right foot; SEMA is right around the corner.
THE COVER CAR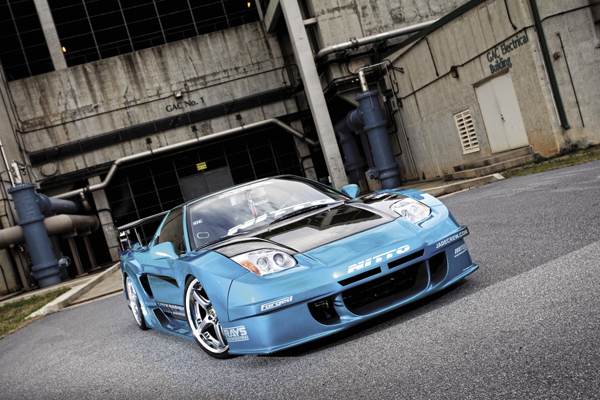 This month's cover car is the stuff that dreams are made of. I mean, what serious import enthusiast hasn't drooled over the thought of owning and modifying an Acura NSX? Well, the owner of this exquisite looking 1995 Acura NSX-T has been around the scene for many years. In fact, Russell Antonio of Buford, Georgia started the Jade Motorsports import car club in Orlando, Florida way back in October 1997. Over the years, the club's membership has grown and now boasts members from Florida to California.
THE EVENT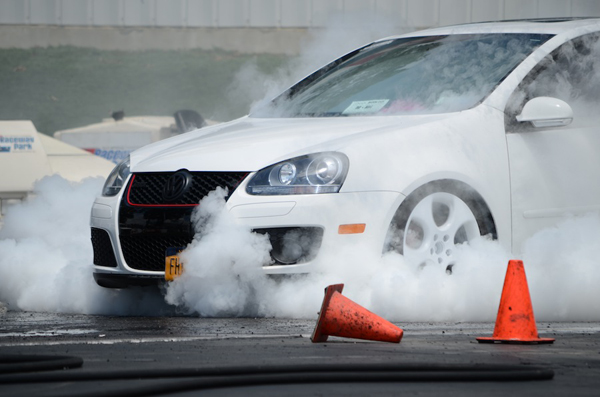 Waterfest 18 - Raceway Park: Englishtwon, NJ
If Euro cars are your thing, Waterfest is an absolute must. Since its inception in 2002, thousands of VW and Audi enthusiasts have made the trek to Englishtown, New Jersey for a weekend most noted for its laid-back atmosphere, eye-bugging rides and after-hours debauchery.


THE COVER MODEL
The Voluptuous Julri Waters
Besides her jaw-dropping looks (32G's if you're wondering), she is a smart, responsible and career-minded woman. And well, you can't really knock a gal for being the total package.
ON THE BENCH
Garry Springgay and his crew over at Cogent Audio Labs took some of the best car audio gear to trial. For this month's issue he tested out the Clarion XC6410 amplifier and the Sony XAV-601BT multimedia receiver.

TECH
Our friends over at MotoIQ.com bring to you the latest in their Project V8 RX-7 series and in the Power Pages we're giving you an in-depth look at a cerametalic high performance clutch from EXEDY, plus much more.
Thanks for reading.