06 October 2012

October 2012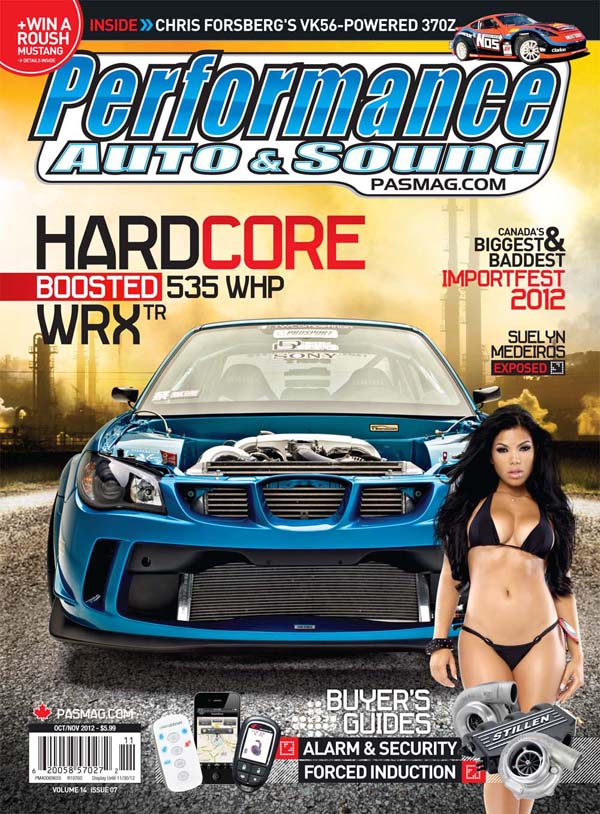 It's officially fall and we hope our October issue will help you forget winter is right around the corner. I will take this opportunity to make no ghost or ghoul jokes and instead, use this platform to tell you about the sick '06 Suburu WRX TR we've smacked on this month's cover! Boom! We've also included the official feature for the finished Honda Remix 2.0 cars which you may have seen around. We've also managed to showcase Chris Forsberg's '12 Nissan 370Z and much more.
Some of the hottest shows from the end of summer are profiled this month, including the second to last CSCS, Tuner Evolution, Honda Day 10th Anniversary and Wekfest in New Jersey not to mention, the biggest Canadian car show, Importfest in Toronto.
We also have some fresh test reports, continue profiling our new FR-S project car, we'll update you on the current Formula Drift just in time for the final, and we've got more buyers' guides; specifically, alarms and security and forced induction.
See you at SEMA.
THE COVER CAR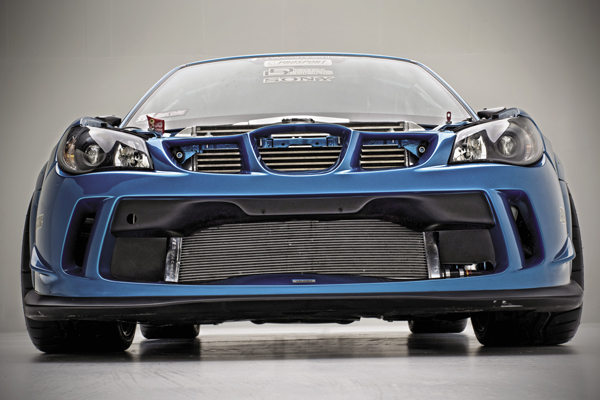 There are many different things that motivate us to do what we do. For some it's money, many it's fame and a lot of us do things just to get girls. Chris Dunbar of Kennewick, Washington might have had those same factors pushing him when putting together his previous four cars (a 500-hp Honda Civic, JDM Acura Integra GS-R, Ford Focus SVT, BMW 5-Series). This time around, however, Dunbar had a very meaningful reason when starting to get hardcore into the build of his 2006 Subaru WRX – his late father.
THE EVENT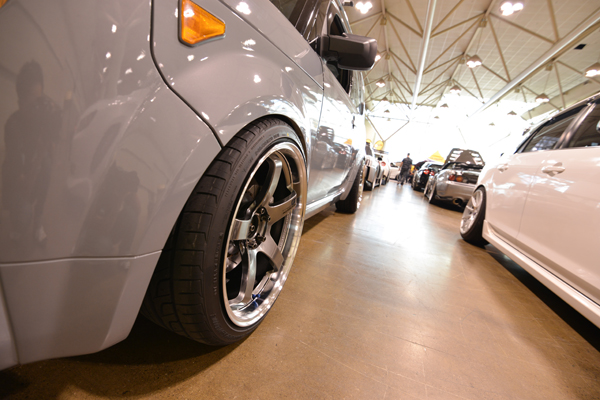 ImportFest: Metro Toronto Convention Center
Yes it's true; Import Fest is back in full glory! As the longest running tuner show in North America, it is no surprise that this year's event would shatter records both in terms of stats and quality of vehicles showcased. The Toronto Metro Convention Centre once again played host to Canada's Biggest and Baddest Car Show.


THE COVER MODEL
The gorgeous Suelyn Medeiros
Ambitious sweet and exotic best describe this Brazilian beauty. Suelyn Medeiros is a 100% Brazilian, born in NYC but raised in Rio de Janeiro and currently residing in Los Angeles, CA. She returned stateside to pursue her dream of becoming a doctor but her spontaneous personality and unique look, took her on a different path. With her modeling and acting career in full swing, her ASSest is becoming one of the most recognized in the industry. You might have seen her in various magazines, films, TV shows and music videos. If your one of the lucky ones you might run into her in one of Hollywood's hot spots or cruising in her red Ferrari.
ON THE BENCH
Garry Springgay and his crew over at Cogent Audio Labs took some of the best car audio gear to trial. For this month's issue he tested out the Audiopipe APSM-55100 amplifier, the Sony XDP-PK1000 digital sound system, the Audison Voce AV5.1K amplifier and the Polk Audio DXI650 speakers.
TECH
Our Project Scion FR-S roles on with an intake and exhaust upgrade and we take a look at the latest and best forced induction gear.
Thanks for reading.