21 July 2011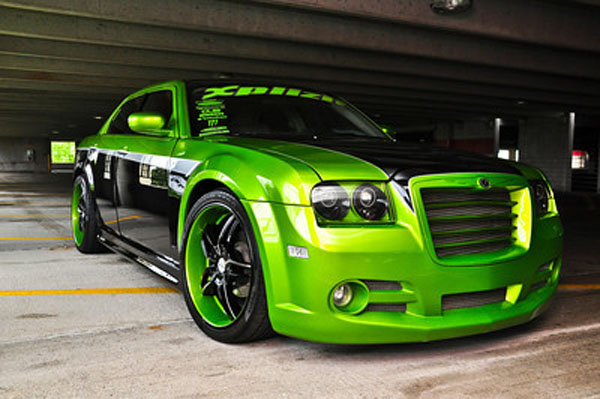 Owners: Rich "BigSpicy" Lahm
Location: Chicago, IL
Vehicle: 2005 Chrysler 300
Car Club Affiliation: Xplizit Car Club. www.xplizitcc.net
What Events have you competed in?
World of Wheels, DUB shows, RPM/HIN, heading to SEMA this year as well
What will be your next performance modification/upgrade?
Well it's my daily driver with over 110k miles on it, so looking at a Dodge Viper Engine and drivetrain swap in the near future
"All Show", "All Go" or Both, Why?
Mostly show, did a few mods to the engine to get it more pepped up, but when I drive, I want people to see, stop and stare so I didn't go overboard with HP
Any Shout Outs?
To 402 motoring in Jersey for a true show stopping build, everyone at Showtime Audio in Chicago, all my sponsors, friends, family and Xplizit Car Club for giving me and my crew the chance to tear up the mid-west!