Written by Daniel Ponzini | 13 April 2010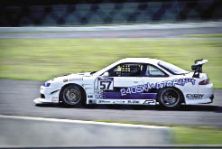 Owner:
Jeff Ricca // Location: Milford, CT
Vehicle:
1997 Nissan 240SX
WHAT'S HOT:
We have to give props to Jeff for building this wicked S14. With its estimated power sitting around 500hp, he built this car to impress the one person that matters most, himself! Far from being a trailer queen, this Nissan was transformed into a time attack contender that rolls more miles on the track than it does on the street.
BEHIND THE BUILD:

After buying the car back in early 2000 (with only 40,000 miles on it), the barely broken-in S14 sat in storage until Jeff began customizing it to get into racing. According to Jeff, "What I enjoy most about the car on the track is knowing I've built this machine to my own personal specs and can put it to the test myself."
---
Owner:
Emerald "DriftGirl" Ignacio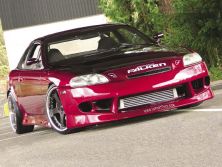 Location:
Seattle, WA // Vehicle: 1992 LEXUS SC400
WHAT'S HOT:
The SC400 you see here features a custom rear-mount T4 turbo setup, with over 400hp coming from the mighty 1UZFE V8 engine. This candy brandy-wine two-tone painted Lexus has got some real guts and so does its owner… a self confessed female tuner who loves to self-wrench on her various custom cars.

BEHIND THE BUILD:
Emerald does all of her very own work, from creating custom carbon fiber goodies to welding, and everything in-between. Being the hardcore D-I-Y import girl she is, it's clear Emerald prefers being under the hood rather than posing on top of it.
---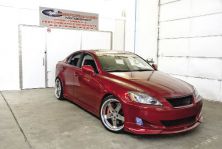 Owner:
Jason Hughes // Location: Valley Stream, NY
Vehicle:
2006 Lexus IS250
WHAT'S HOT:
This is certainly not your average Lexus sedan, as its JP Vizage aero kit, carbon fiber grille and JUN roof spoiler are a few of the many styling cues that separate it from the pack. This IS250 isn't just visually appealing either; thanks to the beefy note emanating from its Borla exhaust and custom multimedia system.
BEHIND THE BUILD:

Jason is the Vice President of Streetart Motorsports team. Founded in 2007, the car club currently has seven members who pride themselves in quality, not quantity, (hence the elite list of members thus far). With saying that though, new members are always welcome and encouraged to visit streetartmotorsports.com.
---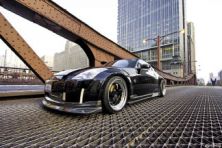 Owner:
Larry Kenney // Location: Chicago, IL
Vehicle:
2003 Nissan 350Z Track
WHAT'S HOT:
We like that Larry isn't afraid to stand out from the crowd. The GReddy intercooler peaking through the bottom of his front bumper is just one of many fully functional performance mods. With chrome lipped deep dish Work S1 Meister rims and an HKS Hi Power true dual exhaust, his 350Z is a true head turner.
BEHIND THE BUILD:
Larry's in the process of opening his own 350Z/G35 specialty shop for automotive enthusiasts. Larry says, "I want to prove you can drive your car hard and customize it, while still keeping it fully functional and looking great too." Judging by his current project, we're sure Larry has more than proved his point.