Written by Randi Bentia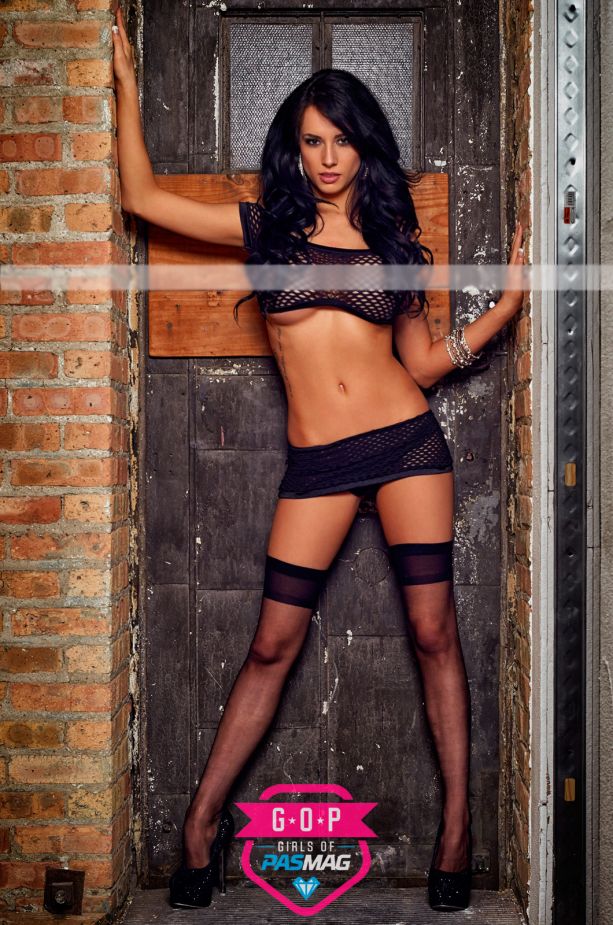 Photography by Jeremy Cheshareck Photography
ESSENTIALS
Name: Heather Mëw Moore (DJ Mëw)
Location: Chicago, IL. USA
DOB: November 18
Measurements: 32D-25-33
Height: 5'7"
Ethnicity: Native American/Caucasian
Zodiac: Scorpio
Car: 2005 Subaru WRX STI
Dream Car: Nissan Skyline R34 GT-R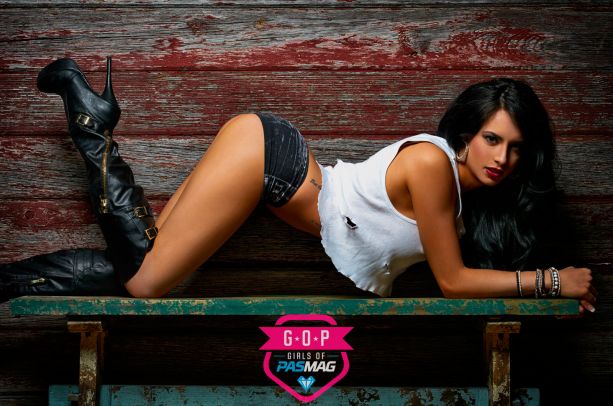 INTERVIEW
What car do you currently drive?
DJ Mëw: A 2005 Subaru WRX STI. I've always been an import girl, although I do have a crush on the 1969 Boss 302 Mustang. (Shhhh...) I love that my Subie is fast and sounds like a killer going down the street (laughs), but because of its suspension, it's a bumpy joy ride and it definitely doesn't like the Chicago winters.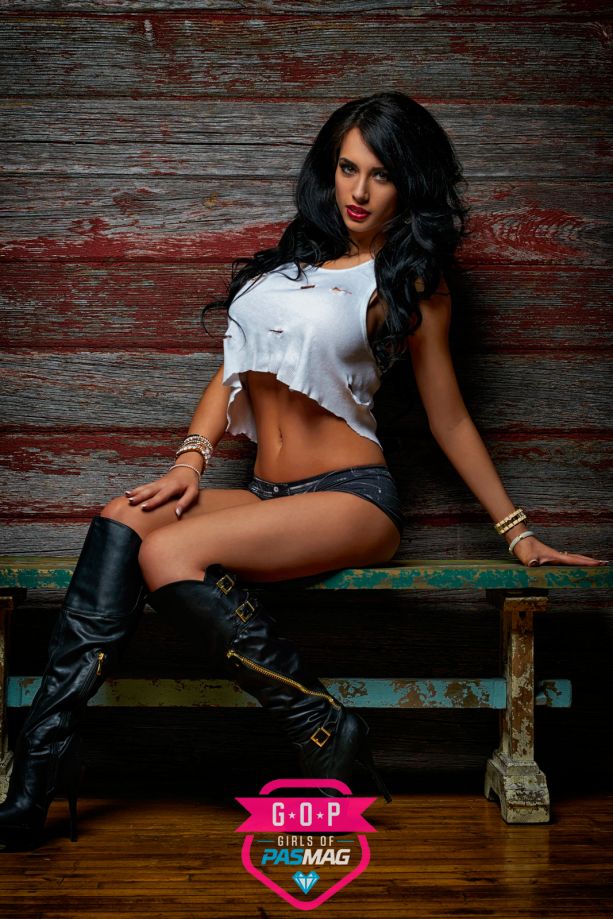 What would you say are your strengths as a model?
DJ Mëw: My personality. I've been told many times that I was initially booked for my looks, but I was re-booked because of my personality.
Do you know how to change a spare tire?
DJ Mëw: (Laughs) I've only had to change my tires twice, but unfortunately both of the times were in the middle of the Chicago winter in about -5F weather. It was snowing on the south side of Chicago at about 4:00am while coming home from a DJ gig. I told you she hates the winters!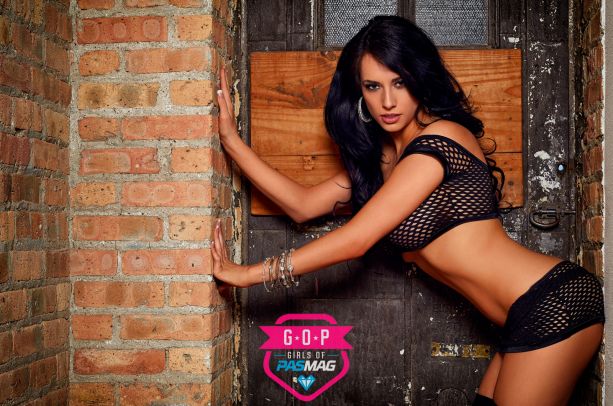 What do you do to give back to your fans and/or the community?
DJ Mëw: I love to do charity work through my DJing and modeling. I have ring-carded for the LAPD vs LASD charity event. I have been a model at the Models and Mutts event. I did free photo-shoots and sold signed-posters where 100% of the funds were sent to the US Military and their families. I also donated a portion of my modeling proceeds to the "Susan G Koman for the Cure" foundation in hopes that we will one day find a cure for cancer.
Get Social with DJ Mëw
Website: www.DJMew.com
Facebook: www.facebook.com/DeeJayMew
Twitter: www.twitter.com/DeeJayMew
Instagram: www.instagram.com/DeeJayMew
See DJ Mëw's feature in PAS Dec/Jan 2015 (Order Here)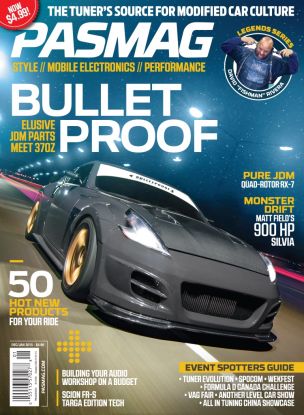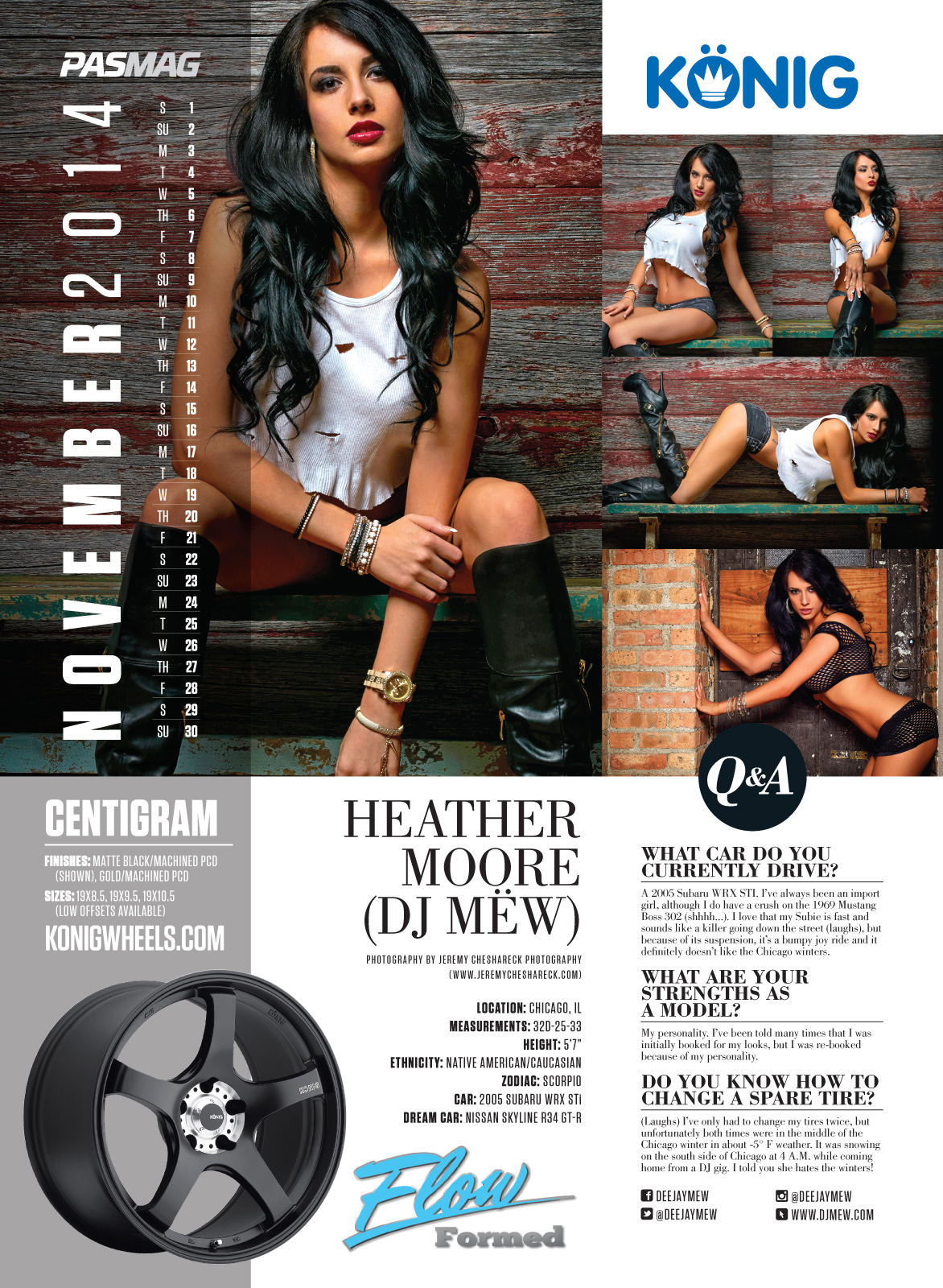 Konig Wheels / Centigram
Finishes: Matte Black/Machined PCD (shown), Gold/Machined PCD
Sizes: 19x8.5, 19x9.5, 19x10.5 (low offsets available)
www.konigwheels.com