Written by Randi Bentia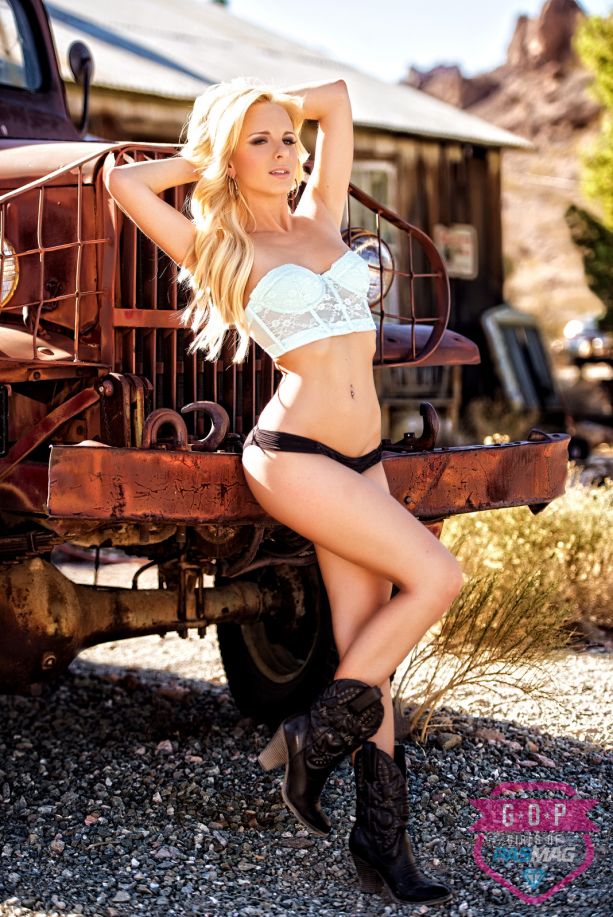 Dennii is a full time model from Karlovy Vary, Czech Republic. She moved to the U.S.A. when she was a baby and grew up in Florida most of her life. Later, Dennii moved to Hawaii for college, returned to Florida then moved to Las Vegas, NV. In addition to modeling, she has a passion for drifting. A goal of hers is to be a Top 10 female pro drifter in the sport. Published in international editions of Playboy, GM High Tech and FHM, Dennii was excited to get the message from us to be in our magazine.
Text by Randi Bentia. Photos by Gary Miller, Mario Brown, Babe Method (Rocky Batchelor)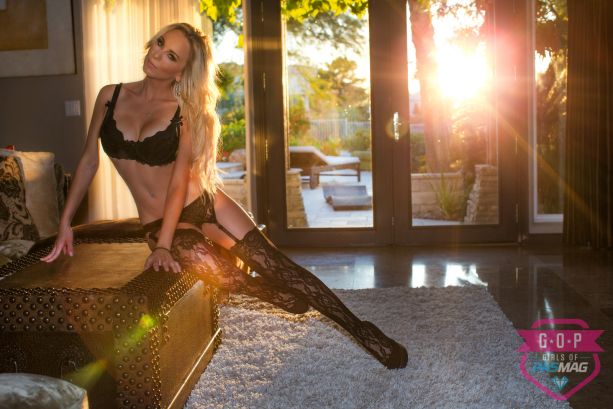 Name: Dennii
Location: Las Vegas, NV. USA
Date of Birth: March 1
Measurements: 32B-23-33
Height: 5'6"
Ethnicity/Nationality: Czechoslovakian
Zodiac Sign: Pisces
Cars: 1989 Nissan 240sx (track car) and 2005 Lexus IS300 (daily driver)
Dream Car: Nissan Skyline R34 GT-R with Nismo Z tune
Website: https://www.theofficialdennii.com
Facebook: https://www.facebook.com/denniidb
Twitter: https://www.twitter.com/denniib
Instagram: https://www.instagram.com/theofficialdennii
What car(s) do you own?
I currently have two cars - 1989 Nissan 240sx (track) and 2005 Lexus IS300 (daily). I love both of my beauties. They are used, made and set up for completely different purposes. Obviously I'm always changing and trying to make my track car the best it can be which will never die out. As far as my IS300, I VIP daily drive it and I try my best to keep it up with the maintenance since it is an older chassis for daily driving. They both handle well for what I need them for but one day it would be my goal to build an IS300 for track purposes as well.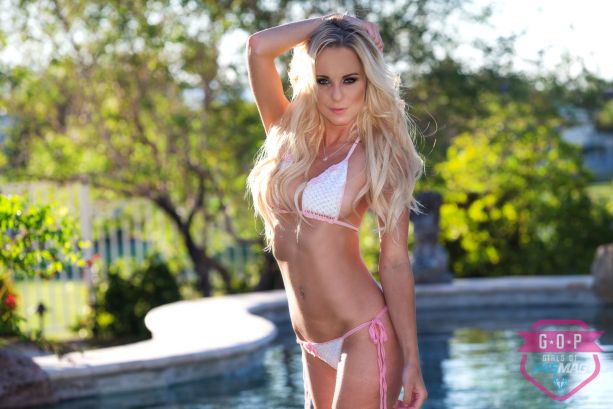 What are your future plans?
My biggest goal is to be in the top mainstream industry of motorsport spokes models where I can be a pretty face but also drive. I also want to compete in the Pro-Am level within regional circuits. I would love to be a female driver for tire demos and also possibly model stunt driving in movies, commercials etc. Another goal of mine is to attain a marketing position in the motorsport industry for an aftermarket part or tire company etc.
How do you keep in such excellent shape?
I have changed my diet a lot in recent months. Naturally, I am truly blessed to have a fast metabolism and great health genes but I try to think of staying in shape as a hobby rather than a necessity. It gives me something to do and focus on. Yes I work out maybe 1-2 a week but I tend to stay really physically active in general. My body is naturally built to be tone, fit and petite. Diet is a major part of my daily routine as well. I gave up soda and most juices and I do not drink alcohol a ton as well as coffee, wine and soda. My liquid intake is usually water, coconut water and vitamin water with occasional tea and energy drinks.
What else can you tell us about yourself?
Besides everything else that I have mentioned, I am a geek, nerd and big time gamer. I love to play video and computer games. World of Warcraft was my big target addiction for a while until I started bigger things with my life. I still play time to time but most people don't know the geek side to me. I also am very electronically savy plus very book smart and newly street smart.
Does your personality match your Zodiac sign?
Yes, I do believe my zodiac sign matches my personality very closely except a few random things here and there. I am a very BIG dreamer and goal-achiever as most fish are. I am very loving, caring and compassionate to everything I do and especially friends that I trust and loved ones. Since I'm a dreamer, I can relate to many others' thoughts and I tend to be everyone's psychiatrist. I am a total blast and fun person as most Pisces are. Meeting people and making friends to me is easy which is why I always get along with anyone. Fish are happy and free people.
What would you say are your strengths as a model?
Being a Pisces I adapt to anything quickly, fast and effectively. Also I take advice or tips very well; I don't care what anyone says – I will listen if it's going to help me and improve myself as a model. By listening, I take in and spit out results. I also get along with anyone a key component to networking and being friendly.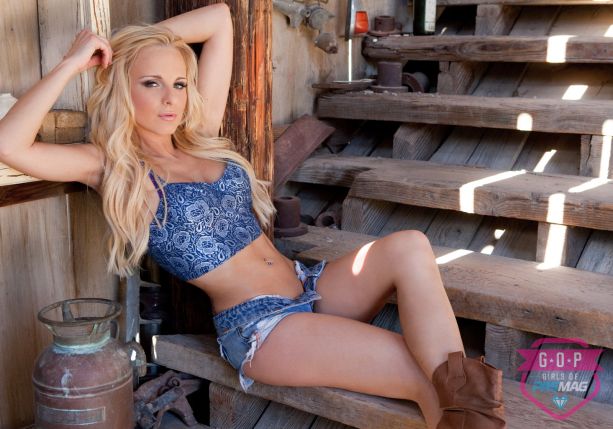 Do you know how to change a spare tire?
Yes, I do know how to change a spare tire! I normally change my own spare wheels at the track and I also know how to change a tire on a tire machine (mount/dismount). I've probably had the most interesting stories of car situations than the average female driver. You can ask me these in person one day! :D But anywhere from daily-driving my IS300 where I would hydroplane on the streets in traffic, to having car accidents occur right in front of me on the highway, to driving my S13 on the track to avoid wrecking into obstacles due to lack of steering angle and understeering of the front tires. Fun stuff!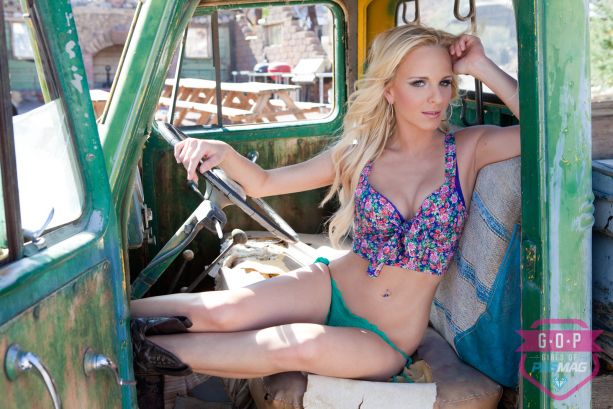 See Dennii's feature in PAS Apr/May 2015 #130 (Order Here)
Konig Wheels / Tweak'd
Finishes: Gloss Black with Red Stripe (shown), Silver with Machined Face
Sizes: 15x7, 15x8, 16x7, 17x8, 18x8
www.konigwheels.com
Contributors: Gary Miller, Mario Brown, Babe Method (Rocky Batchelor)