Written by Randi Bentia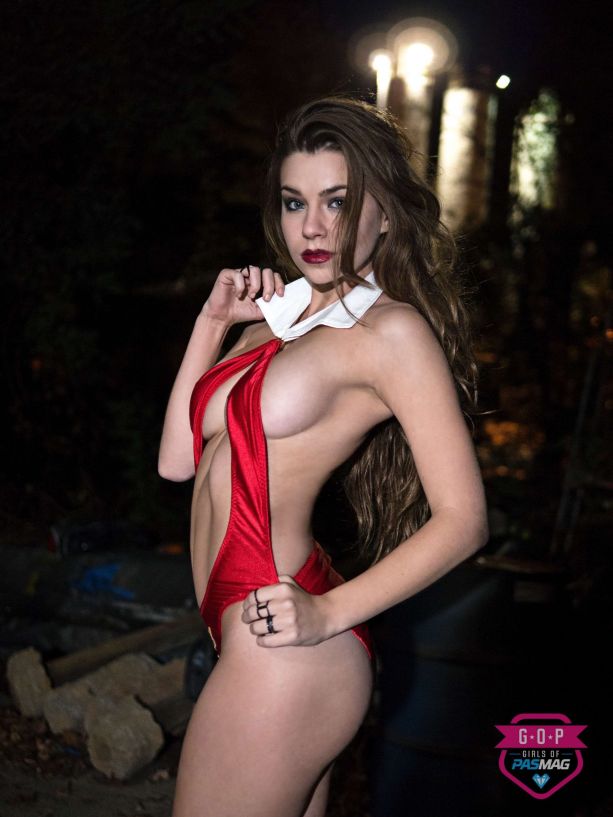 Written by Randi Bentia | Photography by Rsellos Photography
Stephanie has been a model, photographer, and actress for five years. She's experienced in movie, television, print, event hosting, radio, and promotion. She's been featured in Playboy, The Wolf of Wall Street, Modelz View Magazine, and many other projects.
Some people are too quick to judge Stephanie Manescu. She pleasantly surprises others with her sense of self. She's always open, honest, and true to who she is. Stephanie has worked hard to achieve the things she never thought were possible and although she feels successful, she will never consider herself to be too good. She will never take herself too seriously - life is too short to be uptight. She is very happy to be able to share what she does with others.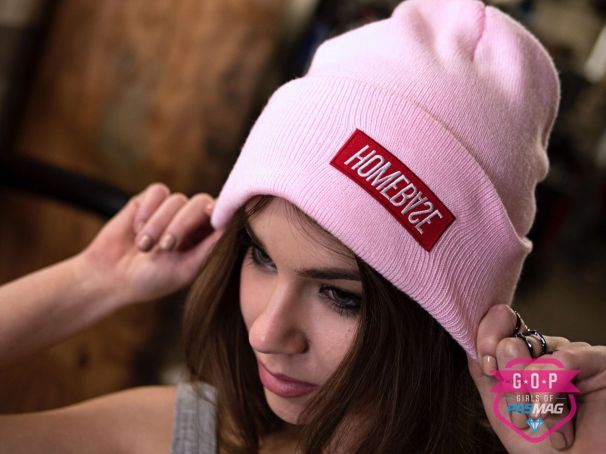 Name: Stephanie Manescu
Location: Lehigh Valley, PA. USA
Date of Birth: June 1
Zodiac: Gemini
Height: 5'4"
Measurements: 34d-25-34
Ethnicity: Romanian
Car: 2008 Honda Civic EX Coupe
Dream Car: Matte black Lamborghini Aventador
Facebook: facebook.com/manescu.stephanie
Twitter: twitter.com/stephmanescu
Instagram: instagram.com/stephmanescu
Where are you from?
I am from a small town in Pennsylvania. I currently go back and forth between PA and Los Angeles.
Are you currently working?
I work full time as a professional model.
Does your personality match your Zodiac sign?
I actually never really understood astrology, I like to define my personality through psychology.
What would you say are your strengths as a model?
I believe my experience in photography has helped with my modeling. I understand lighting and composition in depth, and it has helped me to gain perspective with my posing and overall look of the photograph. I acknowledge photography as an art form, and it allows me to be artistic as a model.
What is your best beauty secret?
My beauty secret is well balanced formula between confidence, and humility. (; ... and lots of sleep.
What car do you currently drive?
2008 Honda Civic EX Coupe. I like that it's functional. I dislike that it's not a matte black and a Lamborghini.
What is your dream car?
Matte black Lamborghini Aventador, because it's beautiful..
Do you know how to change a spare tire?
Nope ): Only problem I've ever had was driving to a photoshoot and my splash guard in the front was ragging on the highway... I thought my bumper was just dragging on the ground so I freaked out and called AAA, the guy wasn't too happy that he came all the way just to cut the guard off and throw it in my trunk.
What are your future plans?
I have been working hard towards my goal of becoming a playboy centerfold model. Outside of my modeling, I have ambitions to publish my photography and writing, open a cafe, and record my music.
Do you drink?
Double IPAs!!
Where do you like to eat?
I really enjoy Italian, Japanese, Thai, French-infusion, and farm to table restaurants. I love cooking, so I always like trying new things at upscale places. Food is definitely something I'm open minded and adventurous with.
Are you saving for anything at the moment?
I'm always saving money for travel, and new toys for my camera.
What's your prize possession?
I don't value possessions very much, but my camera allows me to have an outlet of expression outside of my modeling. I would be pretty lost without my Nikon.
What are your hobbies?
I'm fortunate that I am able to integrate most of my hobbies into my profession. I enjoy writing poetry, reading, photographing, traveling, singing, drinking craft beer and enjoying an occasional cigar.
How do you keep in such excellent shape?
Sometimes my eating habits are out of whack because I'm always cooking something! I try to not eat so indulgently, or drink often, and I work out about five days a week.
Are you big on first impressions?
I definitely don't base everything on first impression because I realize sometimes nerves get the best of people. The first thing to attract me is a nice smile, sarcasm, and wit.
What's on your travel itinerary?
I head out to Los Angeles and Las Vegas in about two weeks for work!
Who is your favorite music artist or band?
Is this a trick question? My favorite artist changes with my mood. I love the classics - Frank Sinatra, The Beatles, Johnny Cash... but I also listen to post-hardcore bands, acoustic singer-songwriter, and R&B. You could say my music taste is pretty eclectic.
Who motivates and inspires you?
The biggest inspirations throughout my life have been the Dalai Lama, and my grandmother. I like being challenged, and forced to reach beyond what seems possible. These two figures in my life motivate me to want learn myself as best as I possibly can, and share my happiness and successes with others.
Shout-outs?
A well-deserved shout-out goes to all of my fans, supporters, family, and friends who have made all of my dreams reality for me.
See Stephanie's feature in PAS Style Book, 2nd edition, issue (Order Here)
Konig Wheels / Runlite
Finishes: Gold, Matte Black, Matte Grey
Sizes: 16x7.5, 17x7.5, 18x8