Written by Randi Bentia l Photos by Brian Cardenas BC photography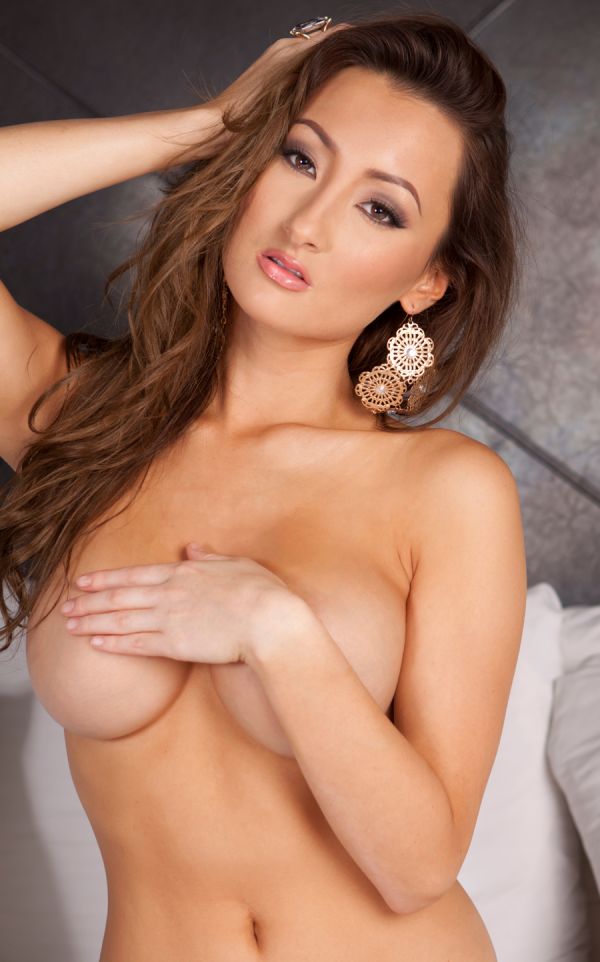 The Essentials
Name (First/Last): Amy Markham
Birth date (mm/dd/yyyy): 12/26/1990
Location (City, State/Province): Houston, TX/ Los Angeles, CA
Zodiac Sign: Capricorn
Height: 5'5
Weight: 107lbs
Measurements: 32D-23-33
Ethnicity (Mother/Father): Mother-Korean Father-Caucasian
Turn-ons: Boys who aren't afraid to get dirty, drive nice cars, and smell really good
Turn-offs: Girly men, guys with no self-confidence and no ambition.
Pet Peeves: Girls who say they are "race car drivers and professional drifters" in an attempt to try and impress people when they have no clue what they are talking about and people who have their hands on their phone 24/7.
Website: www.modelamymarkham.com
Facebook: www.facebook.com/modelamymarkham
Twitter: @AmyMarkhamTX
PASNATION Username (http://pasnation.pasmag.com): modelamymarkham
The Interview
Is "Name" your real name or model name?
It's my real name.
Where are you from? And, are you currently living there? If not, where are you currently living?
I am originally from Killeen, Texas but I just got my own house in the Houston area. I split time between Texas and my place in Los Angeles, CA for work.
Does your personality match your Zodiac sign? Describe.
I am a die-hard Capricorn to the end! I am a work-a-holic, very, very ambitious and I was born to achieve. I just wake up every day with this intense drive to succeed, and go bigger and do better. I am very competitive, and I am most happy when I am consumed in my work. Weird, I know….It's a Capricorn thing!
How long have you been modeling?
As of last September, I have been modeling for officially one year…and what a GREAT year it has been. : ) I must say I have been very blessed with my opportunities.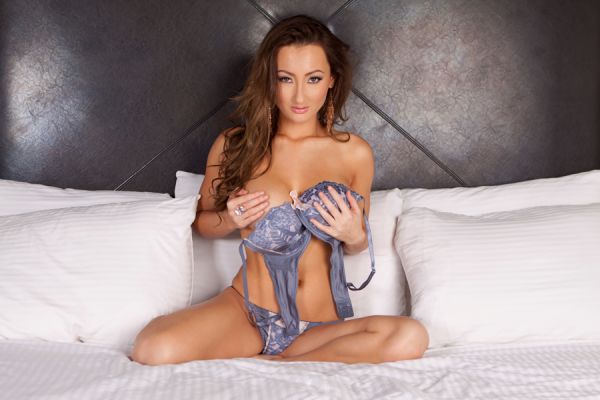 What would you say are your strengths as a model? (ex. body, eyes, smile, certain poses and emotions...)
Everyone loves my eyes, and I am very good with my poses. I know how to change things up, know which pose shows off my assets the best, and I know my facial expressions to the T.
Do you have any birthmarks, scars or tattoos? Please state "what", "where", "how noticeable?"
I have a birthmark on the side of my right knee that looks like the state of GA and that's it. I am very anti-tattoo because I feel it gives you a "different" appearance in modeling and limits the kind of work you can do, plus its more work for the photographers to edit out if they don't like it. I try to keep a very clean appearance, as I plan to be around for a very long time.
Describe yourself in 3 words or statements.
Ambitious, funny, entertaining.
What is your best beauty secret?
I do not tan in the sun or use tanning beds. I take very good care of my skin by using masques, anti-wrinkle creams and serums, good lotions and a good exfoliator. To get my glow I get a custom airbrush tan once a week designed for my skin tone (so I don't look orange) and I am good to go!
What do you look for in a guy? What would he have to do to get your attention and to keep you interested?
In a guy, I look for someone who is driven and ambitious. Someone who is motivated to succeed because I want a man who has similar goals in life. Plus, knowledge in cars always helps because I do have a thing for car guys. : )
What gets you in the mood? What are some of your turn-ons?
I love back rubs, bubble baths with the candles lit and a good glass of wine. Wine tends to always get me in the mood, haha.
How do you feel about pick-up lines? What was the best line that was used on you? Did it work?
I'm not really into the whole pick up line thing, partially because all the guys tend to use the stupid, over-used lines on me. "Are you wearing space pants? Because your ass is out of this world" Yeah……um, okay. *rolls eyes*
So what is the weirdest thing that has ever happened to you on a date? How did the rest of the night go?
I was going on my first date with this guy (I didn't really know him and at that point I was still unsure if I liked him) and he had me meet his ENTIRE family, and they were all so excited to see him bring home a girl that they kind of went a little nuts….it was really awkward looking at baby photos and pretending to go along with it all. I ditched him after that, haha.
On a scale of 1 to 10, how wild are you in the bedroom?
I would say 20, because I know that's what all the men want me to say but sorry guys, I'm pretty normal. So a 7?
What do you wear to bed?
Sports bra or an oversized tee and booty shorts
What item of clothing or accessory makes you feel the sexiest?
A good pair of pumps and my Louis Vuitton bag.
Have you posed in the nude? If so, how did it make you feel?
I have posed nude before, and it was a little weird at first but it helps when you have a team full of normal people working around you and cracking jokes in between sets. Makes it not seem so serious.
Where can we see you? (ex. shows, tv, magazines, etc)
You can see me as the host of BiteMeTv, at your local Hasting's and Barnes and Nobles in my latest magazine features: MMA unleashed magazine, Fannatic Magazine, and Girls of Lowrider, all currently out until December. I will be on the December cover of Maxx Tuning magazine and I also have a few international magazine sets coming out later this year, plus a few more covers that will be a big surprise. 2011 was a great year for me, and 2012 is going to be even better!
What is your dream car? What modifications/upgrades would you make, and why?
I like Z32's, only because I am surrounded by them 24/7. The 300zx reminds me of like a Japanese corvette, it's really sleek and it's capable of putting out intense amounts of power. I know guys with like 2860RS turbos who are already at max psi and are craving for more, like 650hp isn't enough for a street car? For me, a set of Tein Flex coilovers, NT05's, fully built engine with upgraded forged internals, upgraded turbos, selin dual intake, Ash-Spec intercooler kit, upgraded radiator and the rest of every mod you can possible do would be good for me….and paint it pink and rhinestone the hell out of it.
Do you have many traffic violations? Any stories you'd like to share with us?
I get pulled over every now and then but cleavage helps. Plus, when they see my ID and notice I'm from Killeen, TX they all like to talk about army stuff and then forget about giving me a ticket. So far, so good!
With any 'spotlight' type of job, you are looked upon as a role model. What advice would you give out to aspiring models?
Keep going, and don't let what people say get to you. And don't believe anything until you have it in your hand.
Words to live by?
"Don't waste your time dreaming of success. Make it happen"
Any shout-outs or last words?
I love my fans! You guys are awesome! Plus thank you to the guys of BiteMeTv, Brian Cardenas for his awesome photography skills, and everyone who makes my job possible. Much love! :D