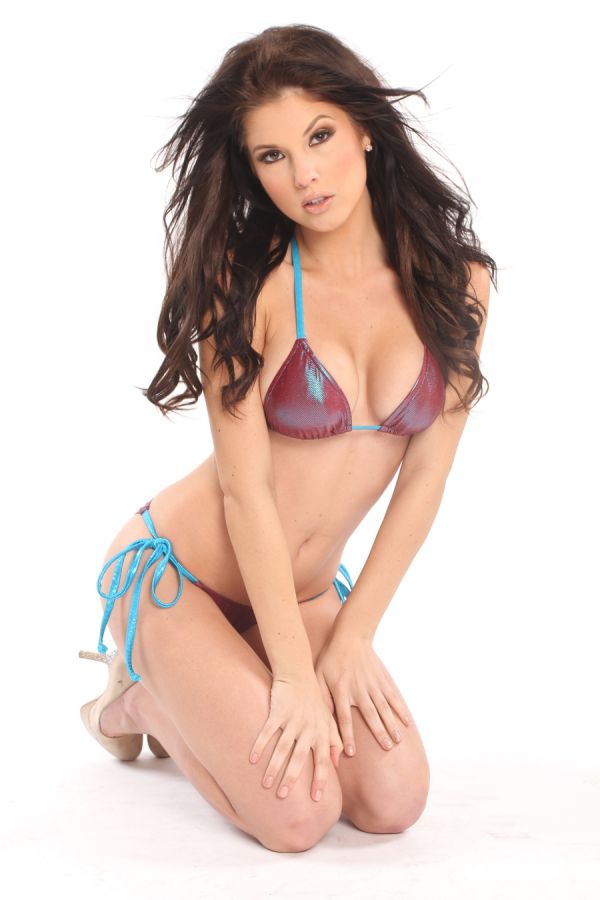 Self-proclaimed adrenaline junkie, Miss Amanda Cerny is every guy's fantasy waiting to happen. Her dazzling beauty and spectacular curves have landed her the title of Playboy Playmate Miss October 2011. Cerny was born in Pittsburgh, Penn., but spent time growing up in Stuart, Florida. She currently resides in Miami Beach where her adventurous, spontaneous side is hard to keep up with. Besides jet-setting all over the world, she loves running and rollerblading. If you manage to score a date, you better lace up tight and grab some energy drinks because her large appetite for extreme sports is insatiable. She does it all – scuba diving, zip lining and skydiving – and it should come as no surprise to hear she is also a huge football fan.
---
The Essentials
Name: Amanda Cerny
Birth Date: June 26
Location: Miami, Florida
Zodiac Sign: Cancer
Height: 5'7"
Weight: 121 lb.
Measurements: 34D-24-34
Ethnicity: Czechoslovakian, German, Italian
Social Info
Web site: www.missamandacerny.com
Facebook: www.facebook.com/MissOctober2011
Twitter: www.twitter.com/amandacerny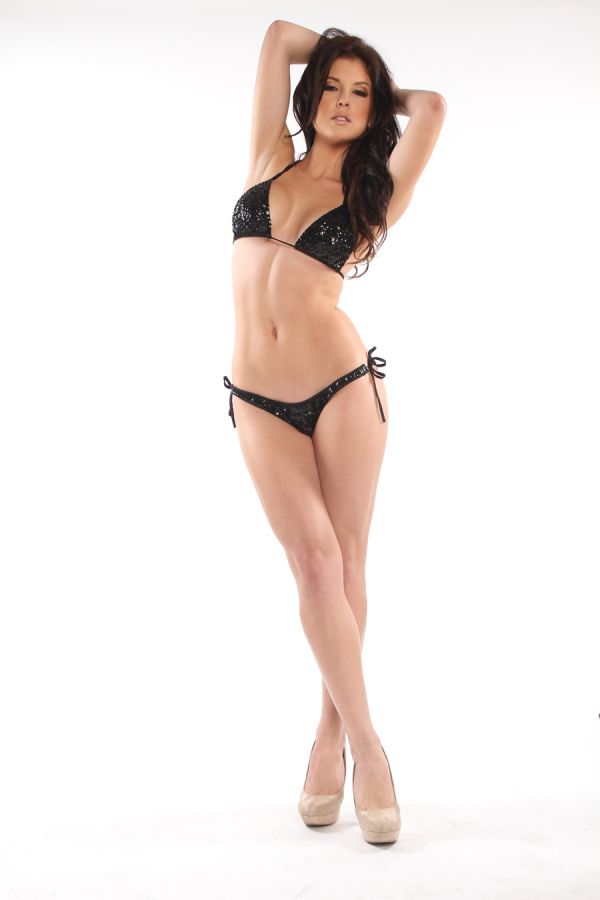 The Interview
What's your background and where do you currently live?
Born in Pittsburgh, Penn. from Stuart, Forida and currently living in Miami Beach.
How did you get your start in modeling? Were you discovered?
I submitted my photos to different agencies.
What would you say are your strengths as a model?
My poses and mostly my facial expressions.
Describe yourself in three words or statements.
Adventurous, loving and fun.
What are some of you modeling highlights so far?
Playboy Playmate Miss October 2011, traveling all over the world for various shoots, calendar and appearances in the USA, France, Japan, England and India.
Does your personality match your Zodiac sign?
Yes, I am very loving, nurturing and I do excel in school.
What is your best beauty, fitness or nutrition secret?
Eat all natural and organic foods. Beauty: Moisturizing is the key!
How do you stay in such great shape?
I love to run every day.
What is the strangest photo shoot that you've done?
A calendar shoot in India.
What was the first major event you modeled at?
I have done many promo events, but my biggest so far has to be my Playboy Playmate pictorial.
Who's your favorite model or celebrity?
I love Julia Roberts.
What are your best traits?
I'm very down to earth and willing to try new things.
What is your top unfulfilled fantasy?
I really want to go hang gliding in New Zealand!
Do you have any birthmarks, scars or tattoos?
Yes! Just last week I knelt on a hot curling iron!
Any hobbies or hidden talents?
I love to run! Such a stress reliever. I'm pretty athletic.
Favorite food?
Apples.

Favorite car?
Audi.
What do you look for in a guy?
He has to be driven, hard-working, trustworthy, caring and just as adventurous as I am.
What gets you in the mood?
A hot sweaty sexy man fresh out of the gym.
How do you feel about pick-up lines? Did it work?
I think a lot of them are corny, but some can be kind of cute.
The best line someone has used on you?
"Want to feel my shirt? It's boyfriend material."
On a scale from one to 10, how wild are you in the bedroom?
I think I'm an 8.5.
What do you wear to bed?
Nothing.
Your thoughts on posing in the nude?
It feels good so, natural and sexy.
Who are your heroes in life?
So cliché, but my mom really is my hero. She is very successful, independent and a go-getter!
If you could have one super power, what would it be and why?
I would be able to teleport from one place to the next. No more airplanes.
Do you have any current or upcoming projects?
I am currently working on my charity for Haiti and a possible Bollywood movie this summer!
As a role model yourself, what advice do you have for aspiring models?
I would tell them to keep working hard and not to give up. Success comes with hard work and preparation.
Any shout-outs or last words?
Go FSU Seminoles and a shout-out to the UFC Knights as well.