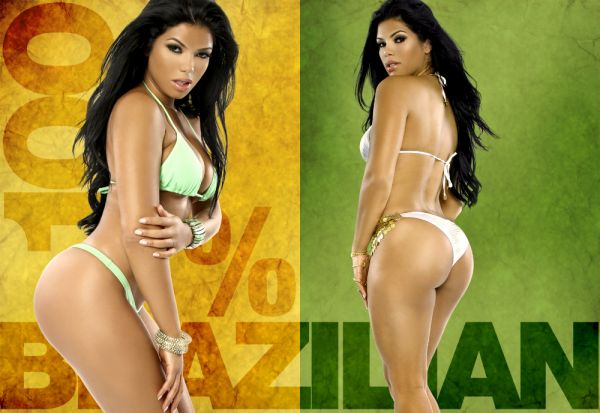 Ambitious sweet and exotic best describe this Brazilian beauty. Suelyn Medeiros is a 100% Brazilian, born in NYC but raised in Rio de Janeiro and currently residing in Los Angeles, CA. She returned stateside to pursue her dream of becoming a doctor but her spontaneous personality and unique look, took her on a different path. With her modeling and acting career in full swing, her ASSest is becoming one of the most recognized in the industry. You might have seen her in various magazines, films, TV shows and music videos. If your one of the lucky ones you might run into her in one of Hollywood's hot spots or cruising in her red Ferrari.

---
The Essentials
Name: Suelyn Medeiros
Birth date: May 14 Location: Los Angeles, CA
Zodiac Sign: Taurus
Height: 5'8
Weight: 135 lbs
Measurements: 34-22-38
Ethnicity: Brazilian
Location: Rio de Janeiro
Turn-ons: confidant, funny, outgoing and real men with style.
Turn-offs: arrogant, rude, cocky and dirty men.
Pet Peeves: smokers
Website: www.iluvsuelyn.com www.suelynblog.com
Facebook: www.facebook.com/SueLynM
Myspace: www.myspace.com/suelynm
Twitter: @suelynmedeiros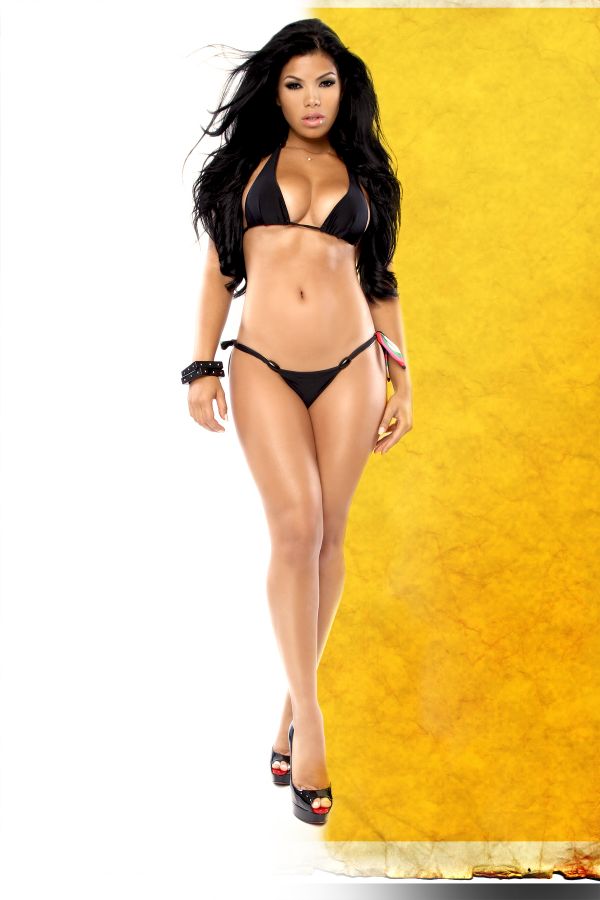 The Interview
Where are you from? And, are you currently living there? If not, where are you currently living?
From NYC grew up in Rio de Janeiro Brazil I live in Los Angeles CA.
How long have you been modeling?
5 years.
How did you get your start in modeling? Were you discovered?
Fashion week nyc modeling for a friend designer got scouted from a agency at the fashion show.
What would you say are your strengths as a model? (ex. body, eyes, smile, certain poses and emotions...)
Confident, hard working, professional, talented, and genetically gifted.
Describe yourself in three words or statements
The full package.
What are some of you modeling highlights so far?
Every day is a highlight.
Tell us your likes or dislikes about modeling?
I love fashion taking pictures and creating magical images that can last for ever…..dislikes being stereotyped.
What is your best beauty secret?
Milk baths…..it makes my skin soft and silky :)
How do you keep in such great shape?
I don't take my genetics for granted so even though having a great body runs in my family I like to eat healthy and do outdoor activities to keep toned…. Volley ball Hiking etc….
What is the strangest photo-shoot that you've done?
Valentines Day theme shoot they covered me in chocolate syrup to do a "chocolate covered Suelyn look" it felt very yucky and I couldn't wait to wash it all off...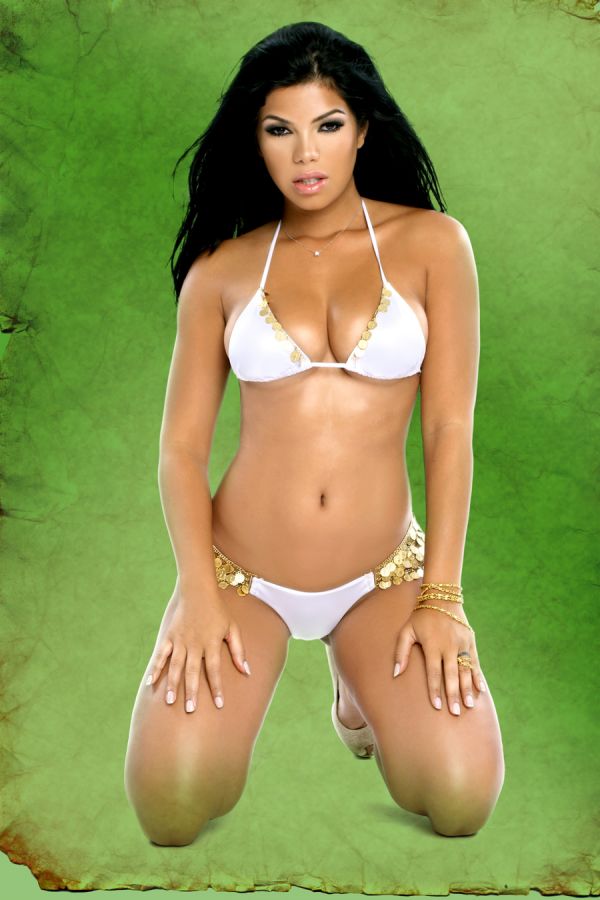 What was the first major event that you modeled at? What made it most memorable to you?
NYC FASHION WEEK.
Who is your favorite model or celebrity of all time?
Adriana Lima and JLo.
What traits do you like most about yourself?
My work ethic and loyalty to my loved ones.
What is your top unfulfilled fantasy?
Fulfilling them all twice :)
What are your hobbies? Any hidden talents you'd like to share with the world?
I'm a Beach volley ball pro a great Poker Player….hidden talents I'm a great cook from Brazilian cuisine to Italian to French to pretty much anything :)
What is your favorite food?
Brazilian Food: Bobo de camarao imadao de frango ummmmmmm.
Who is your favorite recording artist and genre of music?
Lady Gaga, Beyonce, Rihanna, Bruno Mars etc… I love all types of music ,the right song for every mood :)
What is your dream car?
A PINK FERRARI.
What do you look for in a guy? What would he have to do to get your attention and to keep you interested?
Be himself, good looking, great shape, has to make me laugh, smile, happy and most important we have to have chemistry
What gets you in the mood? What are some of your turn-ons?
MY MAN everything about him.
How do you feel about pick-up lines? What was the best line that was used on you? Did it work?
Pick up lines make me laugh not one has worked to date….
So what is the weirdest thing that has ever happened to you on a date? How did the rest of the night go?
I went to smell a candle that was on the dinner table and the candle spilled on my chin and all over my cleavage….it looked like something it shouldn't…..
On a scale of 1 to 10, how wild are you in the bedroom?
20.
What do you wear to bed?
My birthday suit.
What item of clothing or accessory makes you feel the sexiest?
High heels.
Have you posed in the nude? If so, how did it make you feel?
Yes for a art piece….made me feel free of clothes entrapment.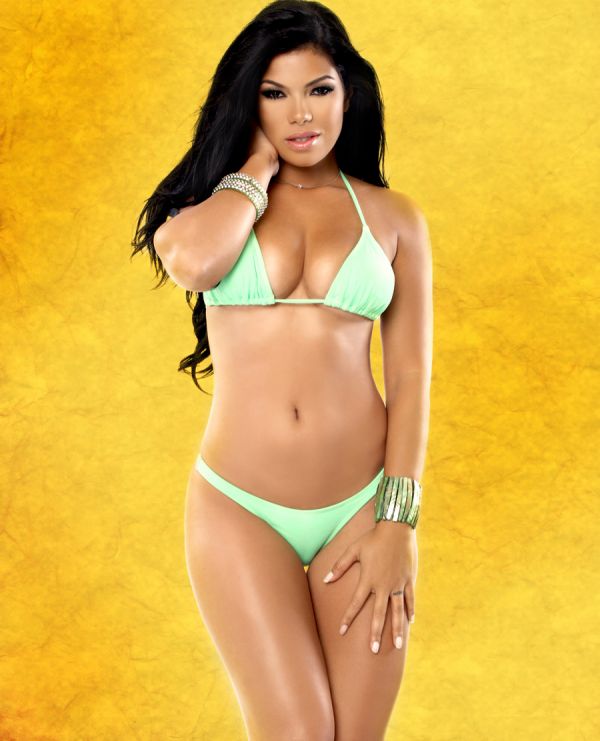 What do you most value in your friends?
Honesty + Loyalty.
Who are your heroes in real-life? Why?
My Father, I'm daddies little girl :)
If you could have one superpower, what would it be and why?
Transportation to be able to be transported anywhere whenever I would be able to do more and take all jobs and travel with quickness ….
Tell us about any upcoming projects of yours?
Clothing line Bombshell by Suelyn My 2012 Calendar movies magazine covers catalogs etc...
With any 'spotlight' type of job, you are looked upon as a role model. What advice would you give out to aspiring models?
Always be the first rated version of yourself instead of a second rated version of someone else.
Do you have any shout outs or last words?
Tollow me on Twitter @suelynmedeiros and visit my site www.iluvsuelyn.com.