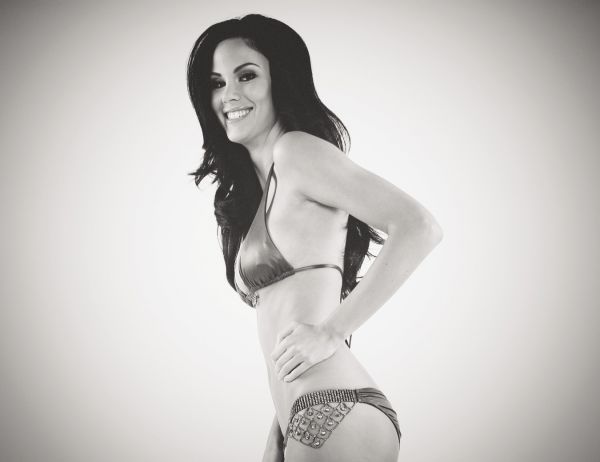 When we heard that Jayde Nicole agreed to be the PASMAG cover girl we only had two words to say about it - "Oh Canada!" This buxom brunette from small-town Port Perry, Ontario has been modeling since she was young but burst onto the scene after tantalizing us as Miss January for Playboy's 2007 calendar, and then as the 2008 Playmate of the Year. Despite revealing it all in those photos however, Jayde told us that she also has five tattoos on her killer body that aren't seen in the shots. Read on to find out where exactly she keeps them hiding.
The Essentials

Birth Date: February 19
Location: Los Angeles, CA
Height: 5' 9"
Weight: 118
Zodiac sign: Half Pisces half Aquarius.
Ethnicity: Both parents were born in Canada, my mom was adopted so I don't really know.
Turn-ons: Bright eyes, muscles, hygiene, good breath, confidence, honesty.
The Interview
Where are you from?
Port Perry, Ontario, Canada.

How long have you been modeling?
Since I was about four.

How did you start modeling? Were you discovered?
I don't remember how I started, but when I was 15 I was scouted in Toronto at a concert.

What would you say your strengths are as a model?
The fact that I can look like just about any ethnicity has been my strong point. I have walked in shows and modeled for Asian designers, Indian, French, Italian and more.

Describe yourself in three words or statements:
Loyal, smart, strong.
Does your personality match your zodiac sign?
Sometimes. I'm not a huge believer in astrology.

What is your best beauty, fitness, nutrition secret?
I am a huge believer in "from the inside-out". I take a hair, skin and nails supplement as well as Omegas. I also do cleanses every three months and I use my non-fat protein powder every day!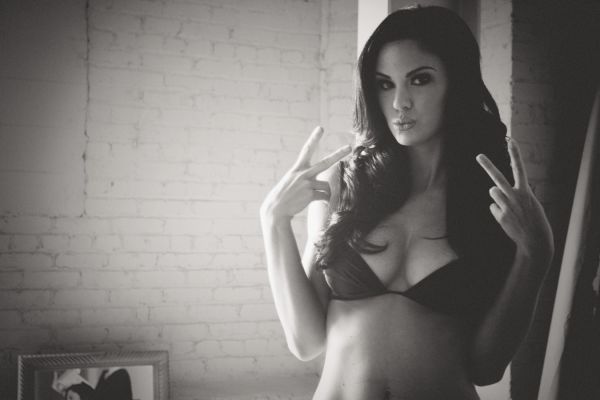 How do you keep in such great shape?
I'm a vegetarian and I eat super healthy, that's how I maintain it. I also workout at least three days a week but I aim for five. I'm always active. I take the stairs and I walk everywhere I can. I only drink water, tea and coffee. Nothing with calories!
What is the strangest photo shoot you have ever done?
My very first shoot with my new agency was on the side of a freeway in lingerie, wrapped in a burlap sack in minus 40 degree weather. I was so cold my eyes were watering the entire time, and everyone driving by was staring at me. The photos actually came out great though.
What was the first major event you modeled at? How was it?
Toronto Fashion week when I was 16 was pretty intense, unlike anything I had ever done. I signed autographs at SEMA in Las Vegas one year and it was very overwhelming. There were so many people, it's such an enormous event.
What traits do you like most about yourself?
I like that I am self-sufficient. I can take care of myself in any situation.
Do you have any birth marks, tattoos, scars?
No birthmarks really. I have five hidden tattoos, two inside my fingers, one inside of a toe, my lower abdomen and inside my lip. I have a scar on my knee where I have a rock stuck from wiping out on a bike when I was seven.
Do you have any pets? What kind?
Yes! I have two teacup Chihuahua rescues, Pumpkin and Monster. They're my babies and are spoiled rotten!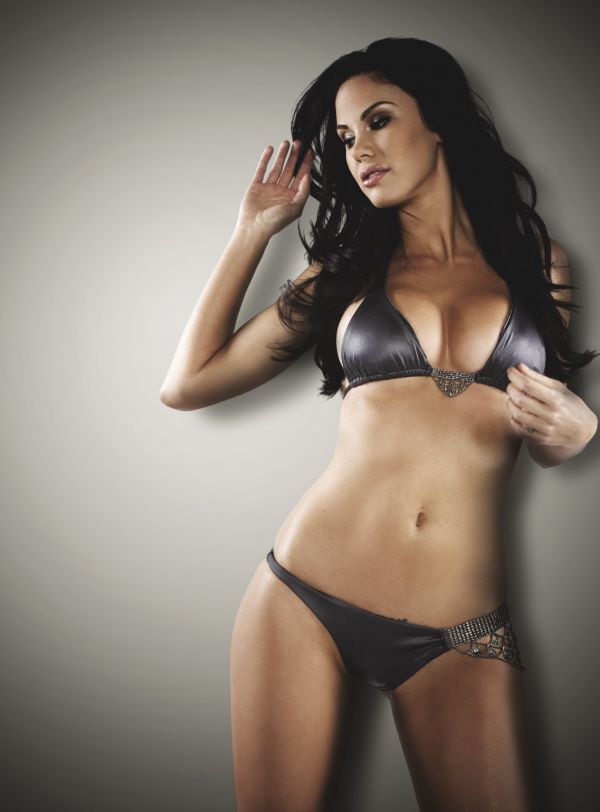 What is your favourite food?
Peanut butter and chocolate!!! I love a scoop of peanut butter and Nutella on a spoon or a graham cracker!
What is your dream car?
Rolls Royce Ghost in black. I love big cars like the Bentley Mulsanne, RR Ghost and the Maybach. I drive a Mercedes SL 550 right now and I love it!
Everyone has their weird habits, do you have any?
A million, LOL! I have to sit at a certain seat at a table in a restaurant, no one can touch the back of my knees, I can't let wood touch my teeth! Okay, that's enough for now LOL!
What do you look for in a guy? What would he have to do to get your attention and to keep you interested?
I like guys that aren't aggressive, that don't shower me with attention and compliment right away. I am attracted to power and I like to have to work for it a little LOL!
What gets you in the mood? What are some of your turn-ons?
A good massage will always do it!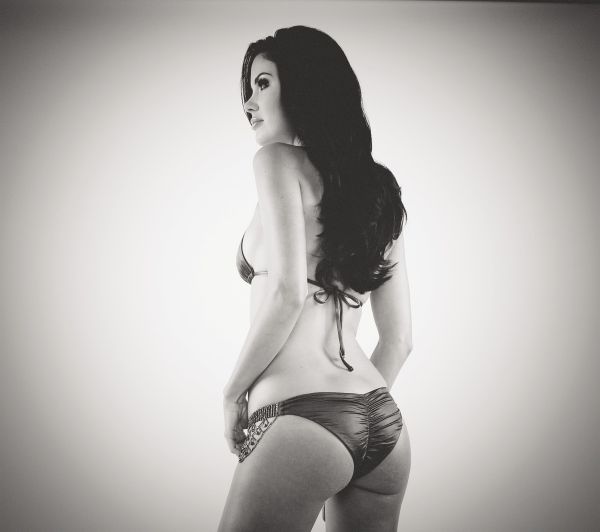 How do you feel about pick up lines? What was the best line that was used on you? Did it work?
They're awful and they don't work LOL! Not on me anyways.
What do you wear to bed?
It depends. After a night out, nothing. Other than that I usually wear booty shorts and a tank top.
Have you posed nude? If so, how did you feel??
Yes, of course LOL! I've done Playboy twice. Once as a Playmate of the Month and another time as the Playmate of the Year. I was very against it and nervous at first, but they make you feel very comfortable.
If you could have one superpower what would it be and why?
Teleportation, because I love to travel but hate to fly! I could see the whole world in a day!
Tell us about any upcoming projects you have.
I am continuing to work on and grow Jayde Nicole Fitness. We currently have members from over 162 countries and we are just getting started!
With any spotlight type of job, you are looked upon as a role model. What advice would you give to any aspiring models?
Never give up! With modeling you will be shut down more times than you succeed so just keep your head up, stay strong and if it's your passion keep at it!