Written by Randi Bentia | Photos by Steve Bitanga (www.babeblvd.com, www.stevebitanga.com)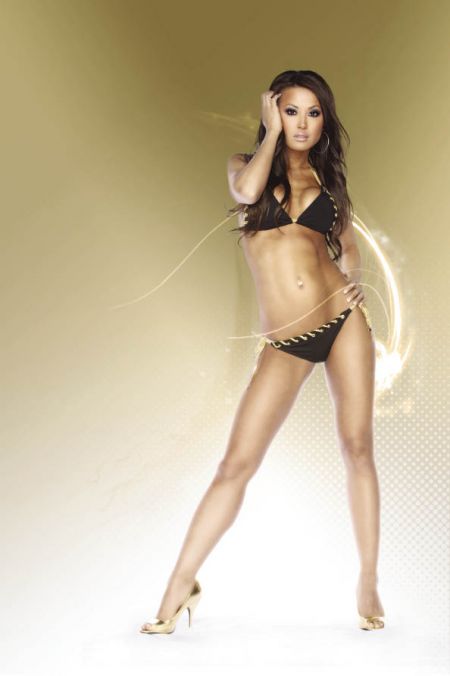 Blessed with a bodacious body and killer curves in all the right places, we couldn't wait for our photo shoot with the super foxy Miss Tianna Ta. Her flawless beauty simply blew us away and made her a must-have-model for this issue's smokin' hot cover. This driven New England native certainly breaks the common CA-based model mold as Tianna's sultry lips, ample cleavage and no-nonsense attitude will quickly kidnap your heart and leave you begging for more. We caught up with Tianna as she prepared for our shoot (in appropriately skimpy attire, of course).
---
THE ESSENTIALS
Birth date: November 5
Sign of the Zodiac: Scorpio
Measurements: 34C / 24 / 34
Nationality: Vietnamese
Hometown: Worcester, MA
Turn-ons: Sense of humor and real gentleman
Turn-offs: Big egos and bad drivers
Pet Peeves: Nail biting Hoodie by Dragon Alliance (www.dragonalliance.com)
Lingerie by Coquette International (www.coquette.com)
---
PAS: How long have you been modeling?
Tianna Ta:
started modeling full time in October 2006.
PAS: What's the best part of being a model?
Tianna Ta:
I love meeting new people, networking and traveling! If I wasn't a model, I could never imagine being able to travel to the places that I have… I am very fortunate.
PAS: Describe yourself in three words.
Tianna Ta:
Funny, unique, passionate
PAS: How did you get your start in modeling?
Tianna Ta: I
started out by doing a promo hair show that my best friend talked me into. I was going to school and working fulltime, so I didn't have much time for anything else. Then I auditioned for a show on MTV, did a few commercials for the network and after that I knew that I wanted to be in this industry, so I started modeling.
PAS: Tell us your likes or dislikes about modeling?
Tianna Ta:
Modeling is not as easy as everyone thinks. Sometimes there are crazy, long hours of work, all to get just a few good shots. But that is part of the business and I love what I do, so it's still fun for me. I also love to travel…but my favorite part of modeling is being able to see myself on national covers, billboards, tv, etc.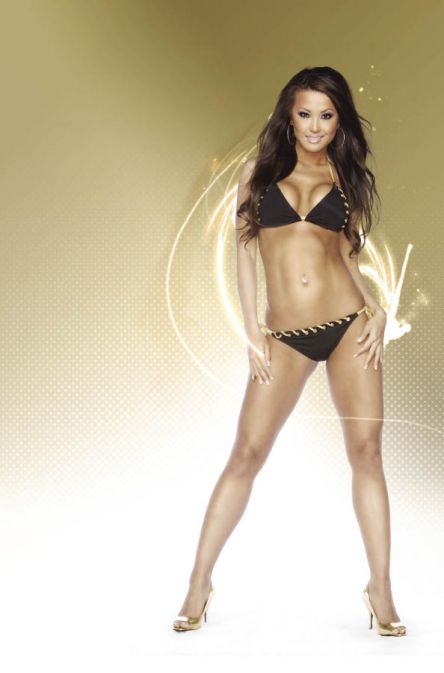 PAS: What are some of you modeling highlights?
Tianna Ta:
In my first year, I kept very busy by landing my first magazine cover, being featured on Maxim.com and a leading role in a music video for Don Omar's "Dentro de Mi." I've also hosted an Orange Country Choppers episode, been an official Prestigious Model and a Boost Mobile spokesperson at Hot Import Nights. You may also recognize me from a commercial for the New York Rangers, a feature in Muscle and Fitness magazine, an ad out for BSN in Maxim or the Airsplat ad campaign. I've been a busy girl (smiles).
PAS: What is the strangest photo shoot that you've done?
Tianna Ta:
I'm very selective with what I do, so I can say that I've never had a 'strange' photo shoot.
PAS: Can you tell us about your first kiss?
Tianna Ta:
I can't really remember who or where my first kiss was. I guess that says a lot…must not have been that good (laughs)
PAS: What is your best physical feature?
Tianna Ta:
A lot of people say I have pretty eyes, while others love my smile…so I guess it's up to you to decide.
PAS: What physical feature would you change if you could?
Tianna Ta:
I would love to be two inches taller…that's all I ask for (laughs).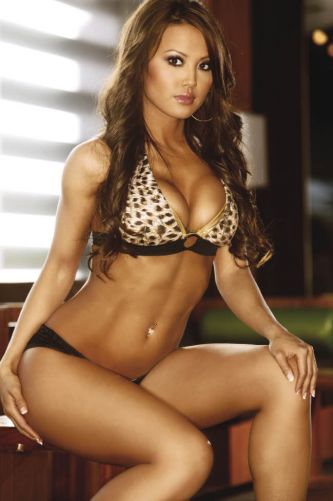 PAS: How do you keep in such great shape?
Tianna Ta:
Working out is one of my favorite things to do. When I have time, you can find me at the gym, ideally 5-6 times a week.
PAS: What is your favorite pastime?
Tianna Ta: I just love to relax and chill on my down time. That's my favorite thing to do.
PAS: On what occasion do you think it's ok to lie?
Tianna Ta:
Lying is never a good thing to do, but I guess a little white lie doesn't hurt from time to time. I guess it really depends on the situation.
PAS: What three items would you take with you to a deserted island?
Tianna Ta:
I'm an internet addict, so I would say my laptop, cellphone and my love.
PAS: What is your favourite type of food?
Tianna Ta:
I love steak, lobster and sushi. I can't pick just one… I love food, what can I say?
PAS: What is your dream car?
Tianna Ta:
I'd love an Aston Martin V12 Vanquish S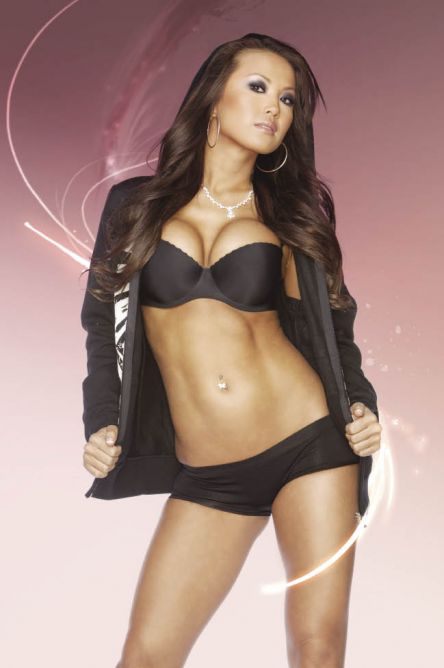 PAS: What was your worst childhood experience?
Tianna Ta:
I think everyone can relate to this but as a child, I was teased a lot, so it was very hurtful, but I think it made me a stronger person. Kids can be so cruel, but it's just a part of growing up.
PAS: Have you posed in the nude?
Tianna Ta:
Absolutely not! I never have and I never will. I am not knocking anyone who would or does but it's just not my thing.
PAS: What is the sexiest thing about a man?
Tianna Ta:
I have a weak spot for funny guys, but also a guy that knows how to treat a woman like a princess. Big arms and a nice smile doesn't hurt either (smiles).
PAS: What quality do you like most in a man?
Tianna Ta:
I like men that are masculine and funny.
PAS: What can a guy say to make you melt?
Tianna Ta:
Something original (laughs). I think most guys own the "Cheesy Pickup lines Handbook" because they say the corniest things. If you're trying to be romantic, say something sweet, not stupid.
PAS: How do you seduce a guy?
Tianna Ta:
I have been known to be flirtatious, so if I really like someone… they'd know it. I also have a great way of making guys laugh, so I believe that they think my sense of humor is sexy.
PAS: What is your motto?
Tianna Ta:
Everything happens for a reason
PAS: Any upcoming projects?
Tianna Ta:
I have a lot of amazing projects coming up, so stay tuned for updates on
www.myspace.com/tiannata3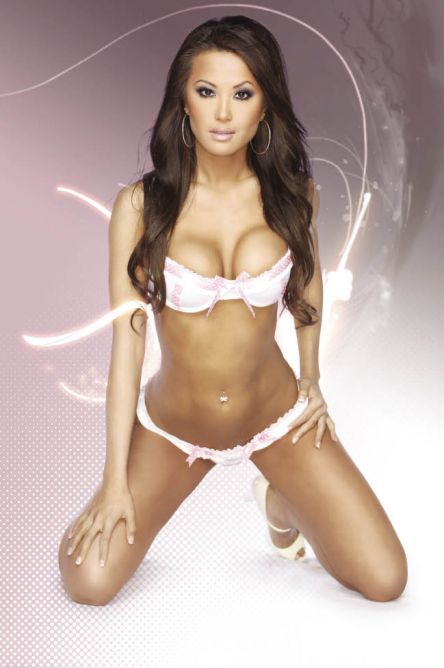 PAS: Any shout outs or last words?
Tianna Ta:
I just want to thank everyone for supporting me through this all!
I have the most amazing family, friends and fans and I really appreciate everything you've done! Thank you again and much love to all the great fellas at PAS Magazine.
{yoogallery src=[/images/phocagallery/1106_-_Tianna_Ta] title-=[Tianna Ta] width=[150]}