Location: Melbourne City, Australia / Hollywood, California
Birthday: July 15th
Zodiac Sign: Cancer
Height: 5'2
Weight: 93 lbs
Measurements: 34D 24 31
Ethnicity: Cambodian
Check out Debbie's website
Check out Debbie on Facebook
Follow Debbie on Twitter
---
Sweet and spicy are two words that come to mind when we think of Debbie Sath. The girl from down under moved to Hollywood to pursue her career and take modelling to the next level – and we couldn't be happier! She got into modelling posing as a favour for a friend, but her love quickly exploded and she's been doing it ever since! It doesn't hurt that she's an avid hip hop and salsa dancer with buttery smooth skin either.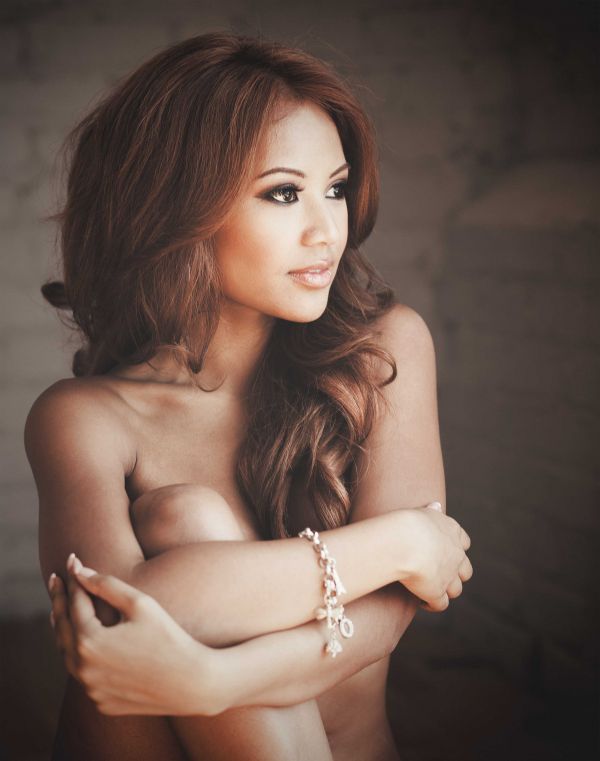 The Interview

PASMAG: Where are you from?
Debbie Sath: I'm from Melbourne, Australia but I'm currently living in Hollywood, Calfornia.
How long have you been modeling?
I've been modelling off and on for four years.
How did you get your start in modeling?
I started modeling when a friend wanted me to do a shoot for his portfolio. I had so much fun and realized I wanted to do more of it.
What would you say are your strengths as a model?
I would say my ability to move in front of the camera. Once it starts shooting, I have a lot of fun connecting with it.
Describe yourself in three words or statements.
Driven, honest and warrior!
What are some of your modeling highlights so far?
That would have to be meeting my fans who have followed me from the beginning of my career.
Does your personality match your Zodiac sign?
My sign says I'm moody and emotional, but I don't think I relate to it at all! I think myself as chilled and I don't worry about a lot of things. I suspect I may have been born on the wrong day. (haha)
What is your best beauty, fitness or nutrition secret?
My best beauty tip is always look after your skin; I moisturize everyday and get plenty of sleep.
How do you keep in such great shape?
I feel bad when people ask me how I keep in shape. The truth is I never work out! But if I have a shoot I make sure to eat right and drink plenty of water or green tea.
What is the strangest photo-shoot that you've done?
The strangest shoot I did was for a company I didn't know about. I was too busy to find out but it turned out to be a gentlemen's club. So you might see my face at a gentlemen clubs somewhere in L.A! (haha)
Who is your favourite model or celebrity of all time?
My favourite model would be Jessica Burciaga, I think she is a beautiful person inside and out. She was the inspiration that got me into modelling all the way from Australia.
What traits do you like most about yourself?
My favourite traits about myself are my legs and figure. They make me look talker in my photos which is a bonus.
Do you have any birthmarks, scars or tattoos?
I have a scar on my right knee from playing four-square when I was 10. I landed on my knee and had to get three stitches!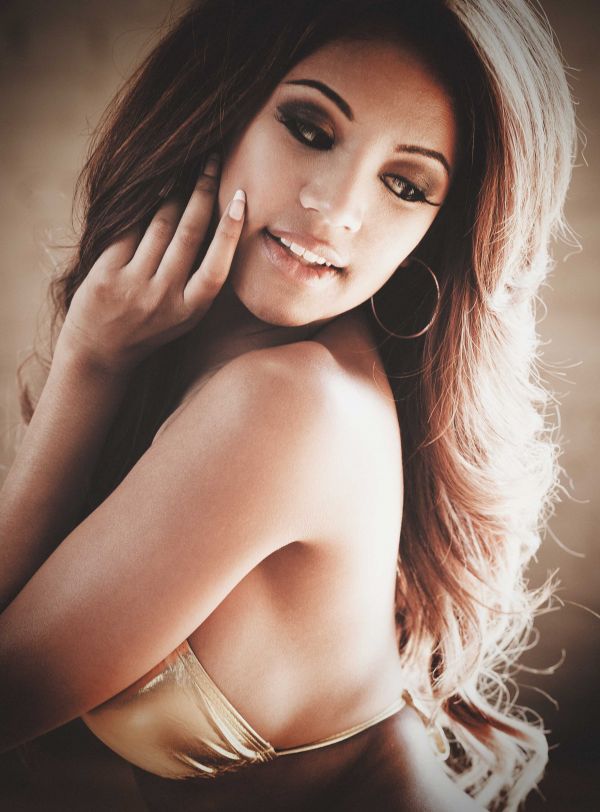 Do you have any pets? What kind?
I have no pets, but I want a puppy some day soon.
What are your hobbies?
I love modelling, but if I had to choose another it would be dancing. I love hip hop and I also take salsa classes.
What is your favourite food?
My favourite foods is raw oysters – I could eat them everyday!
Everyone has their weird habits.
When I would sing a song I change the lyrics and make parodies of them. I also do a funny dance at the same time. Not many of my friends get me but I have a lot of fun entertaining myself. (haha)
What is your dream car?
My dream car is the limited addition Nissan Micra Barbie Pink convertible. It's sex on wheels.
What do you look for in a guy? What would he have to do to get your attention and to keep you interested?
I'm far beyond superficial, so I don't care about looks. But what's important to me is that he treats me like a princess. If he can treat me right he will have my attention forever.
What gets you in the mood?
Foot massages! Preferably deep tissue ones.
How do you feel about pick-up lines? What was the best line that was used on you? Did it work?
The best pick up line was a song someone sang for me. A random stranger got on his knees and started singing about how beautiful I was. It was embarrassing and funny; it didn't work but it was sweet.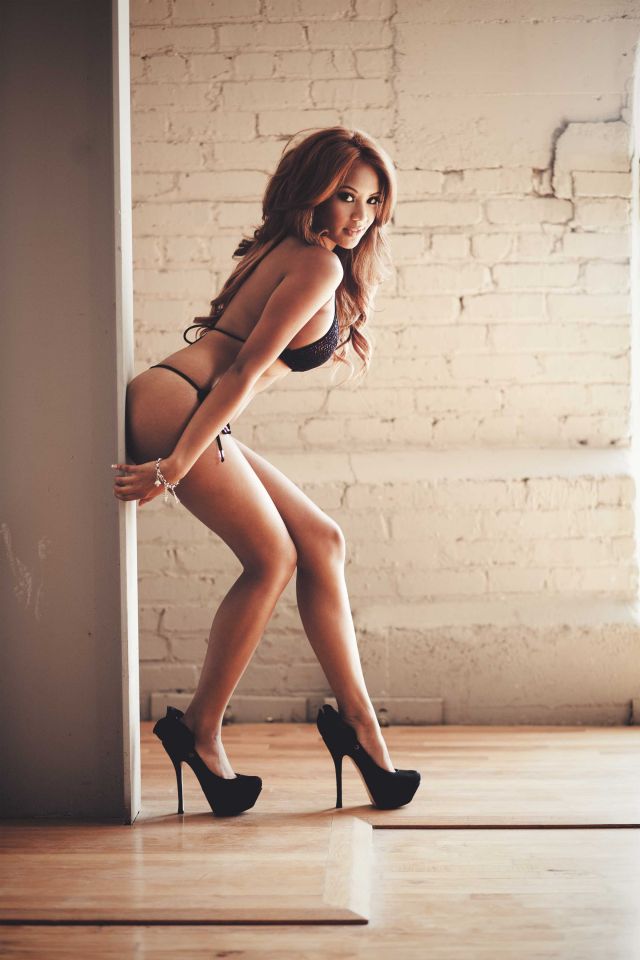 On a scale of 1 to 10, how wild are you in the bedroom?
I would rate myself a 10 out of 10! (haha)
What do you wear to bed?
I don't like wearing much because it's uncomfortable. I'll either wear shorts or just a top… or just be naked :) (hehe)
Who are your heroes in real-life? Why?
My hero in real life is Oprah. She's the most powerful woman ever and I strive to be one too.
If you could have one superpower, what would it be and why?
If i could have a superpower it would be to be able to control time.
Tell us about any upcoming projects of yours?
I will be at SpoCom Hawaii this July, so say 'hi' if you're in the area! :)
With any 'spotlight' type of job, you are looked upon as a role model. What advice would you give out to aspiring models?
My advice to be a model is do your research, network with the best in the industry, work with the best photographers and get your name out there.
Do you have any shoutouts or last words?
Shoutout to the team at PASMAG, Steve Bitanga and Gideon Perez for shooting me. God and buddah, because I believe in both and my Mum and Dad who accept that I model and don't mind! <3