Written by Randi Bentia | Photos by Steve Bitanga | Make-up by Val C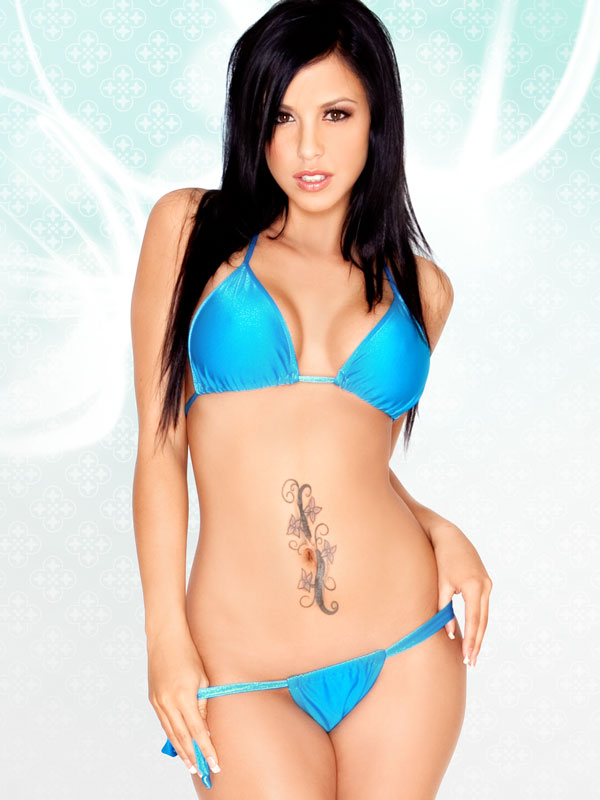 Standing at only 5'-1" you would be making a big mistake thinking you can intimidate this sweet, young model. She has been known to slap guys that pull dirty movements at the clubs and says her fiery Italian temper is something that she really needs to work on. But this smokin' Italian/Guamanian mix is far from high maintenance all the time and will do anything for her family, friends and (sorry fellas!) her man. She stays extremely fit by pushing herself at the gym and the occasional Nintendo Wii session. However, it isn't all fun and games for this 23 year old Cali girl, she is bent on being successful and her body of work along with new website proves that. Speaking of the website, be sure to check out www.melissariso.com where she apparently takes it off!
---
The Essentials
Birth date: June 27
Zodiac Sign: Cancer
Measurements: cup 34C, waist 24
Ethnicity: Guamanian and Italian
Hometown: Monterey Bay, CA
Turn-ons: A guy that's driven and has goals in life.
Turn-offs: A guy that has nothing going for him and has no goals.
Pet Peeves: Guys who are messy.
---
PAS: Where are you from? Where are you currently living?
Melissa Riso: I am from Salinas, CA but I am now living in Beautiful San Diego! I'm a SoCal Girl now.
PAS: How long have you been modeling for?
Melissa Riso: I have been modeling for five years.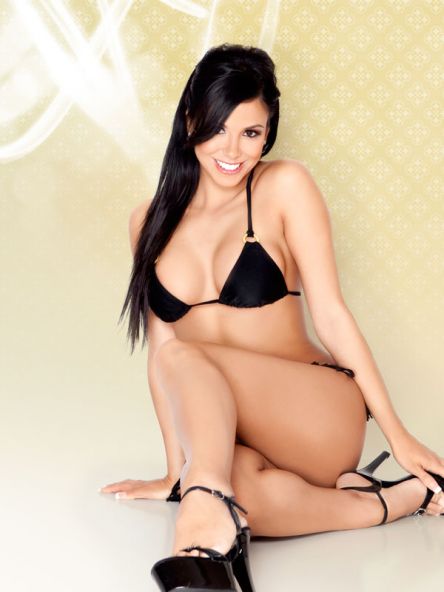 PAS: How did you get your start in modeling?
Melissa Riso: I started doing extra work for movies and TV shows, entered bikini contests and doing Budweiser promos and it slowly evolved from there.

PAS: What's the best part of being a model?
Melissa Riso: I would say the best part of being model is always having to be healthy and staying in shape!

PAS: What would you say are your strengths as a model?
Melissa Riso: I think my strengths in modeling are my poses, expressions, and energy. I can have very diverse looks and I think I'm easy to work with.

PAS: Describe yourself in three words or statements.
Melissa Riso: Driven, feisty and passionate

PAS: What are some of your modeling highlights so far?
Melissa Riso: I think my Website Melissariso.com is a big highlight for me. Being only 23 and having my own business is pretty cool. It's fun doing my own style photo shoots and being in control of everything for this website. I also think shooting for PASMAG is definitely another highlight!

PAS: Tell us your likes or dislikes about modeling?
Melissa Riso: What I love about modeling is meeting new and creative people, getting to travel, the free lingerie and bikinis I get to keep!

PAS: What is your best beauty secret?
Melissa Riso: I take vitamins every day and try and get as much sleep as possible. You actually burn calories in your sleep!

PAS: How do you keep in such great shape?
Melissa Riso: I work out about every other day, doing 45 minutes of cardio and then 30 minutes of weights. I drink water, eat chicken, fruit and veggies. And I usually have one cheat day to splurge!

PAS: What is the strangest photo shoot that you've done?
Melissa Riso: I have done a photo shoot where I ran into a perverted photographer. It sucked because I was young, new to modeling and I went alone on the shoot. He just made weird perverted comments to me, and didn't seem to have any respect for me. I learned from it and now am never alone. So girls, never go alone!

PAS: What is your best physical feature?
Melissa Riso: I Love my boobs! I think they are well proportioned. And they even turn me on!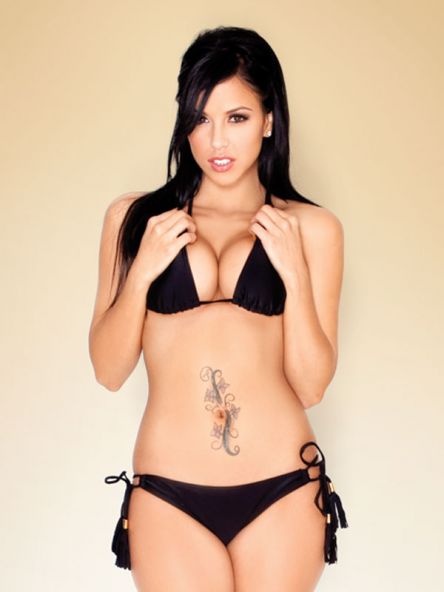 PAS: What physical feature would you change if you could? Why?
Melissa Riso: I wish I was taller. I have the hardest time finding jeans, and I can't do too many runway gigs because I'm 5'1".

PAS: What traits do you like most about yourself?
Melissa Riso: I like how I just have a drive inside of me to be successful. I think that for me being 23, I have accomplished a lot so far. I like how if I really want to do something, I will always achieve it or at least try! I also love that I'm independent and strong.

PAS: What traits do you dislike most about yourself?
Melissa Riso: I hate how feisty I can get. I have a little Italian temper. If someone sets me off, look out! I need to work on that.

PAS: What do you most value in your friends?
Melissa Riso: I value my friends always being there for me, always having my back through any situation.
PAS: Can you tell us about your first kiss?
Melissa Riso: My first kiss was in the first grade. I was at the playground and one of the guys in my class had a crush on me. A six grader told us to go into one of the tunnels and she'd teach us how to kiss. It was so funny because I was so clueless as to what I was doing. But we went in the tunnel on the playground and he just grabbed my face, kissed me and ran off.

PAS: What is your top unfulfilled fantasy?
Melissa Riso: Ohh boy, This is a hard one. I would say, I haven't had sex in public and I heard that it gives you a good rush of excitement too.

PAS: Do you have any birthmarks, scars or tattoos?
Melissa Riso: I designed my own tattoo to cover a crazy scar from a car accident. I love my tattoo because it has a meaning behind it and I created it personally. Coincidentally, the same design is adorned across my website.

PAS: Do you have any pets? What kind?
Melissa Riso: No, my cat died last year. She grew up with me for 18 years!

PAS: What do you like to do for fun?
Melissa Riso: I love throwing potlucks at my house or pool parties!

PAS: What frightens you the most?
Melissa Riso: Not being successful.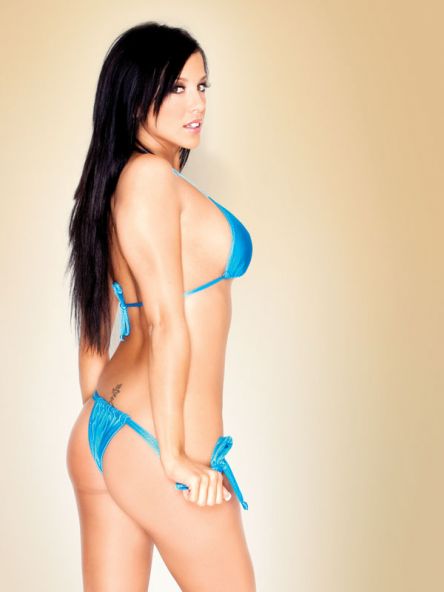 PAS: What's your most prized possession?
Melissa Riso: My man. He's a keeper!

PAS: What is your idea of perfect happiness?
Melissa Riso: I think true love is perfect happiness for me. You will have a best friend for life and someone that will love you forever no matter how old and sick you get. They will love you even when you're a grumpy butt in the morning. Just real, true love!

PAS: What is your favorite type of food?
Melissa Riso: Ooohhh that's easy! I LOVE STEAK (medium rare)

PAS: What is your dream car?
Melissa Riso: I want a Nissan 350Z.

PAS: Who is your favorite recording artist?
Melissa Riso: I love Sade.

PAS: What is your favorite quote/lyric?
Melissa Riso: "Work hard Play Hard" (it's so true)

PAS: What's the best prank you ever played on someone?
Melissa Riso: Telling my Dad I'm pregnant… he raised me and my sister alone, so that almost gave him a stroke. Of course it was just a prank.

PAS: If you had one wish, what would it be?
Melissa Riso: I wish my mother was in my life.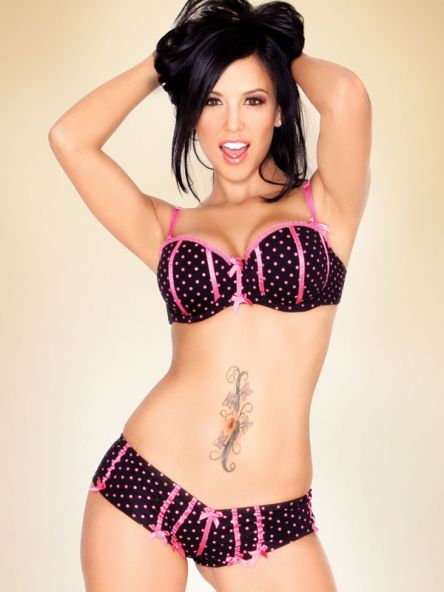 PAS: What is your greatest regret?
Melissa Riso: Lying to my Dad when I was younger. I didn't tell him where I was one day and went out of town with my boyfriend. But when I was coming back home I got into a huge car crash and almost died. My dad got a call from a stranger, telling him that his daughter is being rushed to the hospital in critical condition.

PAS: Who are your heroes in real-life? Why?
Melissa Riso: My Dad is my hero. He has raised my sister and me alone and that's not easy for a guy to do. He taught me how to be responsible and not put up with anyone's shit. He is just was amazing! He can build motorcycles, decks, cabinets, computers and more! He's just so talented!

PAS: What was your worst childhood experience?
Melissa Riso: My mother leaving me in the fourth grade. She moved to Guam and never came back.

PAS: Have you posed in the nude? If so, how did it make you feel?
Melissa Riso: I have posed nude, for my website Melissariso.com It was a little weird at first, but then it was no big deal. When it's really hot on set, you don't mind being naked. And when you have a great crew that's very professional, it's great!

PAS: What quality do you like most in a man?
Melissa Riso: With my Man. I love how he's down for me. He's not the jealous type at all, and supports anything I choose to do. I love that most about him.

PAS: What quality do you like most in a woman?
Melissa Riso: I think women are so damn strong! I have so much respect for women that raise kids alone and have a great job and buy their own house!

PAS: What can a guy say to make you melt?
Melissa Riso: If he tells me "You've made me want to be a better man" or "you've changed my life so much". That really makes me feel good inside and melt!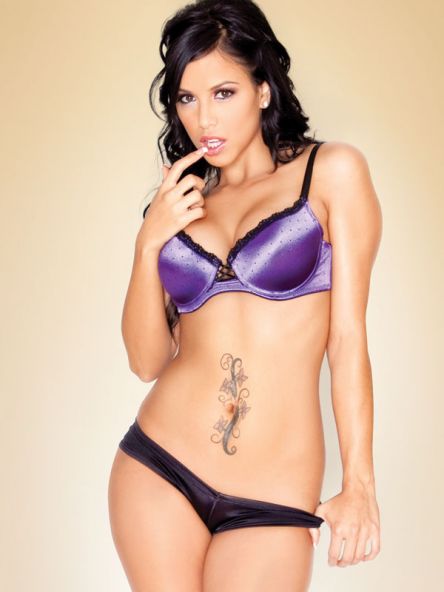 PAS: What would make you slap a guy?
Melissa Riso: Actually, I've done it twice before! If I'm at a club and a guy grabs my ass or says something disrespectful, I will slap him!

PAS: How do you seduce a guy?
Melissa Riso: Secrets I won't share to the public. Too X-rated.

PAS: Have any of your fantasies become reality?
Melissa Riso: Oh yes! But I'm not telling!

PAS: If you're planning it, how many kids do you want to have? Do you have any names picked out?
Melissa Riso: I don't want kids, I'm too selfish and want a life where I can be spontaneous and travel!

PAS: Size or Stamina?
Melissa Riso: Stamina!!!!!!!!!!!

PAS: Tell us about any upcoming projects of yours?
Melissa Riso: My Website Melissariso.com! You guys will LOVE it! I have a few more surprises so be sure to check the site for more information.

PAS: What current, past or future projects are you most excited about or are the most memorable for you?
Melissa Riso: Shooting for PASMAG! Also, I think my website is something exciting that I'm doing! I'm just putting really fun, sexy pictures and video up. I love how I'm in control of everything! My own themes and design and personality!

PAS: With any 'spotlight' type of job, you are looked upon as a role model. What advice would you give out to aspiring models?
Melissa Riso: I would give them advice to stay healthy, and never give up. I would tell them to try and study other models, so you can bring something different to the table! Work hard and have personality. Be humble! That's huge. Be humble.

PAS: Do you have any shout-outs or last words?
Melissa Riso: Yes! Shout-outs to Brian Bobila, IGN.com, Damien Olmeda, my boyfriend and manager! Thomas Mathew my favorite photographer! Thank you to everyone at PASMAG for believing in me and for such a great experience!