The Essentials
Name (First/Last): Ashley Ferrara

Location (City, State/Province): Norman, Oklahoma and Dallas, Texas

Zodiac Sign: Gemini

Height: 5'4

Weight: 124

Measurements: 34E/26/36

Ethnicity (Mother/Father): Italian/Irish

Location: Oklahoma and Texas

Turn-ons: Deep Voices, Intense Eyes, Tight Pants, Ice Cubes

Turn-offs: Complaining and Body Odor

Pet Peeves: People repeating themselves frequently and people taking up more than one parking spot.

Website: It is in the works!

Facebook: www.facebook.com/AshleyFerraraModel

Myspace: N/A

Twitter: N/A

PASNATION Username (http://pasnation.pasmag.com/): AshleyFerrara
The Interview
Q: Is "Name" your real name or model name?
A: I use my real name, Ashley Ferrara, for all of my modeling!

Q: Where are you from? And, are you currently living there? If not, where are you currently living?
A: I am from Houston, Texas but attend law school in Oklahoma. I spend half of the week during the summer working in Dallas. I'm always coming or going, but I love the excitement of it.

Q: Does your personality match your Zodiac sign? Describe.
A: Yes! I am a Gemini, which are the twins. Normally I am very charismatic, energetic and positive. But when I am tired or hungry the other twin comes out and I can get cranky. I've learned to be better about it over the years once I realized what I was doing!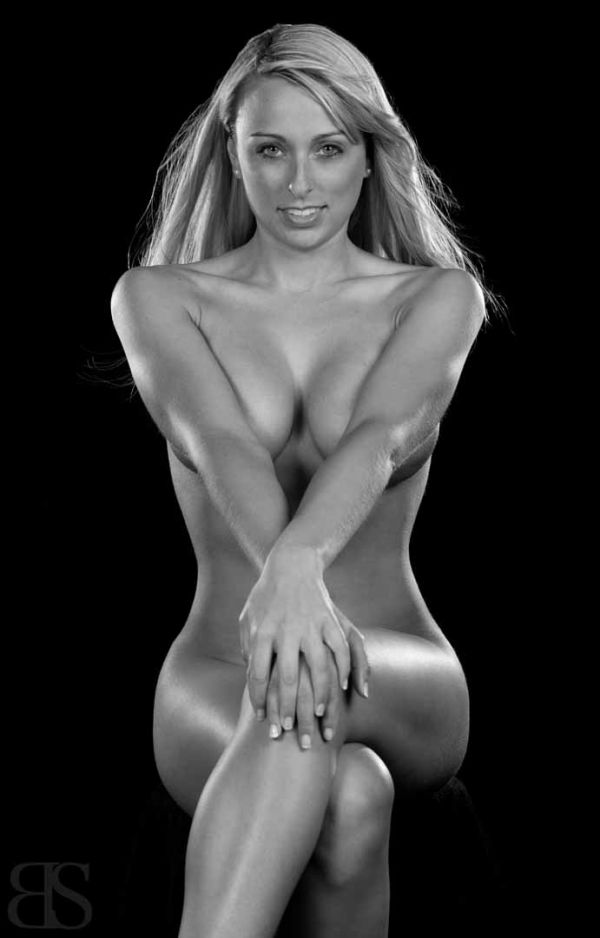 Q: How long have you been modeling?
A: Since March 2011.

Q: What would you say are your strengths as a model? (Ex. body, eyes, smile, certain poses and emotions...)
A: My biggest strengths are my eyes and my body. I love exercising and staying in shape so I have a super sexy muscular build. But what really shines in my pictures is my personality. You can tell I'm fun to talk to, easygoing and love to have a good time.

Q: Do you have any birthmarks, scars or tattoos? Please state "what", "where", "how noticeable?"
A: My belly button is pierced, and that is quite noticeable! I have several burn scars on my left forearms from the door of an oven. I was attempting to be Betty Crocker but the oven door shut while my arm was in it! I also have a small scar from a motorcycle exhaust pipe on my knee. I was washing it and accidentally leaned into the pipe. Learned my lesson about the exhaust pipe!

Q: Describe yourself in 3 words or statements.
A: Sexy, Energetic, Down To Earth

Q: What is your best beauty secret?
A: SMILE! Smiles are contagious, so the more I smile the more other people will feel good too. Also, exercise, it makes me feel awesome and look hot.

Q: What do you look for in a guy? What would he have to do to get your attention and to keep you interested?
A: I love a guy that likes to have a good time, which is easy going but would be protective if he needed to be. I love a guy who likes to do things together, try new things and want to get to know me. Also, if he ever brought me coffee/breakfast in bed, I'd never let him go!

Q: What gets you in the mood? What are some of your turn-ons?
A: I love when a guy assumes the "man" role. Picking me up, tossing me on the bed and ripping my clothes off! I also love to have ice cubes rubbed over my body and feel the cool drips as they melt.

| | |
| --- | --- |
| | |
Q: How do you feel about pick-up lines? What was the best line that was used on you? Did it work?
A: I love a guy that is confident enough to try a pick up line. Shows that he has some guts, is willing to take risks, and he will get bonus points if it is a good pick up line. My favorite was "I'll show you mine if you show me yours" – that one DEFINITELY worked!

Q: So what is the weirdest thing that has ever happened to you on a date? How did the rest of the night go?
A: Once, the guy had an allergic reaction to something he ate and threw up all over the sidewalk outside of the restaurant! I didn't know what to do so I walked away and let him finish. Needless to say, the mood was kind of ruined after that!

Q: On a scale of 1 to 10, how wild are you in the bedroom?
A: I'd say a 9, I'd try most things once, and twice if I didn't mind it the first time!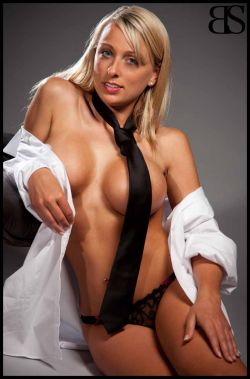 Q: What do you wear to bed?
A: In the winter I tend to wear more than in the summer. Last night I wore some boyshorts, well I should clarify and say I only wore boy-shorts!

Q: What item of clothing or accessory makes you feel the sexiest?
A: Thigh High Stockings – There's something so hot about putting them on, only to know they aren't going to stay on for long!

Q: Have you posed in the nude? If so, how did it make you feel?
A: Yes – it made me feel confident, empowered and very sexy!

Q: Where can we see you? (Ex. shows, TV, magazines, etc.)
A: I work at the Twin Peaks in Oklahoma City and for Sub Bru Bikini Team in Dallas. Check out my Facebook fan page for all of the events we attend! I am also on the upcoming July 2011 cover of the Oklahoma/Arkansas Thunder Roads Magazine!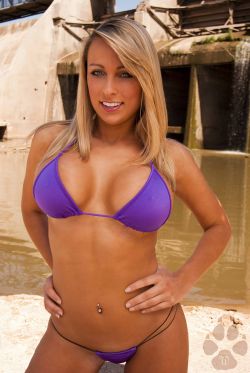 Q: What is your dream car? What modifications/upgrades would you make, and why?
A: I once rode in a Cobra R Mustang and it was one of the greatest rides ever! I think I'd upgrade the sound system because the stock one wasn't quite loud enough for my taste! Also, I may try to have air conditioning installed!

Q: Do you have many traffic violations? Any stories you'd like to share with us?
A: Knock on wood - I've gotten out of the 2 times I was pulled over! Both times, I was 18 and sobbing. I think the Officers didn't want to have to deal with a crying teenager!

Q: With any 'spotlight' type of job, you are looked upon as a role model. What advice would you give out to aspiring models?
A: Never give up, stay confident, be true to yourself and take help when people offer it!

Q: Words to live by?
A: Be true to yourself, always.

Q: Any shout-outs or last words?
A: Hi all of my AMAZING PAS Nation fans, I appreciate all of your support and kind words. Also a hello to my fellow OU Law classmates and The Duke! Last but not least, I have many more pictures so be sure to check them out at www.facebook.com/AshleyFerraraModel