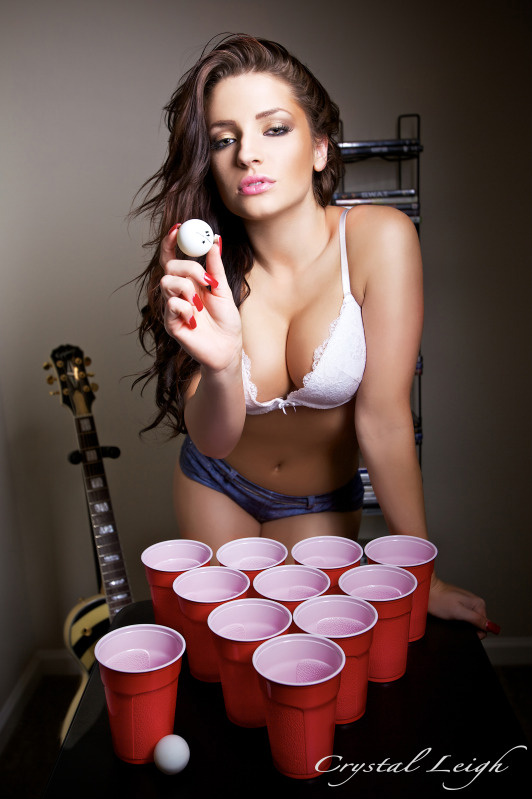 The Essentials
Name (First/Last): Crystal Leigh
Birth date (mm/dd/yyyy): 08/21/90
Location (City, State/Province): Riverside, CA
Zodiac Sign: Leo!
Height: 5'5
Weight: 120lbs
Measurements: 38-24-38
Ethnicity (Mother/Father):  Both of my parents are Scottish, which makes meeeee :)
Turn-ons: I love muscles and tan skin! I know that sounds like 'Jersey Shore,' but I really do! Ha. That and a really good sense of humor.
Turn-offs: I hate cockiness, and girly guys.
Pet Peeves: People who brag, and guys that can't drive stick :)
Facebook: "Like" My fan Page Crystal Leigh
Twitter: Keep connected @XoCrystalLeigh
PASNATION Username (http://pasnation.pasmag.com): Crystal Leigh
The Interview
Is "Crystal Leigh" your real name or model name?
It's actually my whole first name, I dropped my last name.
Where are you from? And, are you currently living there? If not, where are you currently living?
I'm originally from Riverside, CA, and I still live there, I prefer to travel then deal with traffic.
Does your personality match your Zodiac sign? Describe.
Absolutely! I'm a Leo, we're fierce! I'm super outgoing and always right, or at least I like to think so.  :)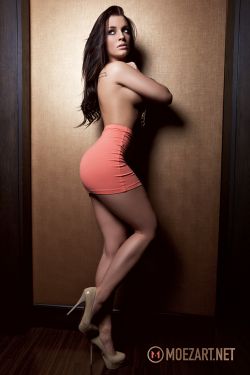 How long have you been modeling?
A little over 3 years now.
What would you say are your strengths as a model? (ex. body, eyes, smile, certain poses and emotions...)
I love my legs and green eyes, it's not common for a girl my height to have legs as long as mine.  Plus, I'm really easy going, I think it makes work a lot better.
Do you have any birthmarks, scars or tattoos? Please state "what", "where", "how noticable?"
Tons! Scars that is, I was a total tomboy when I was little. I have one on my right hip from skateboarding, scars on my knees and shoulders from always falling snowboarding, and a bump on my nose from dirt biking. Plus, a tattoo on my right up back as a tribute to my best friend I lost.
Describe yourself in 3 words or statements.
True, Thrill Seaker, Hippie.
What is your best beauty secret?
Vasaline! No chapstick will ever compare.
What do you look for in a guy? What would he have to do to get your attention and to keep you interested?
Humility, and a sense of humor. I can't stand a guy who can't laugh at himself.
What gets you in the mood? What are some of your turn-ons?
Food! Haha I'm like any girl I love romance and spontaneity.
How do you feel about pick-up lines? What was the best line that was used on you? Did it work?
Boys stop using them!!! Just introduce yourself.
So what is the weirdest thing that has ever happened to you on a date? How did the rest of the night go?
I went to pick up my date and his ex answered the door, he explained they still lived together….needless to say there wasn't a second date.
On a scale of 1 to 10, how wild are you in the bedroom?
I'm sure everyone says 10, but I've seen some crazy documentaries so I'd say 8.
What do you wear to bed?,
I'm a t-shirt and boy shorts type.
What item of clothing or accessory makes you feel the sexiest?
Its always a good pair of heels.
Have you posed in the nude? If so, how did it make you feel?
Nope, sorry guys.
Where can we see you? (ex. shows, tv, magazines, etc)
Currently, I am in Fannatic Magazine Issue #10 and SSB, coming out next month.
What is your dream car? What modifications/upgrades would you make, and why?
67' Corvette Stingray
Do you have many traffic violations? Any stories you'd like to share with us?
I have 2 speeding tickets.  :)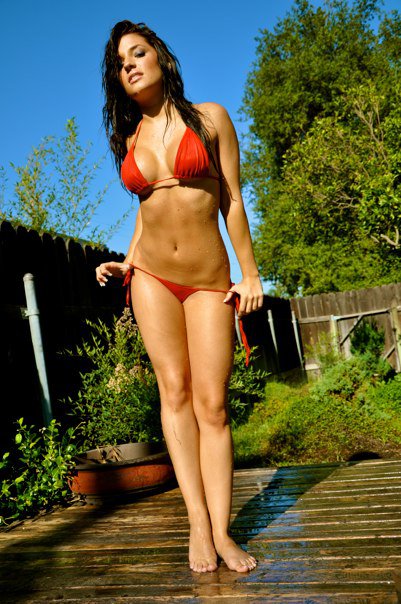 With any 'spotlight' type of job, you are looked upon as a role model. What advice would you give out to aspiring models?
Set what you will do and never change. Always keep your morals and standards up, nothing is worth changing them.
Words to live by?
If you get a chance take it, if it changes your life let it. Nobody said it would be easy they only promised it would be worth it.
Any shout-outs or last words?
Thanks for checking me out!!! Stay tuned for plenty more!! <3